Pierre Molinier Erotic Photography - Pioneer in Shocking Body Swarms
To call the work of Pierre Molinier simply provocative to some may look like an understatement. From the man who claimed he had sex with the corpse of his deceased sister you can't expect some socially expectable works of art. One of the pioneers of the surrealist photography Pierre Molinier embarked on a journey to discover his own deepest desires, sexual obsessions, and fetishes, pissing off his fellow-surrealists who looked like a bunch of naïve schoolgirls compared to this man's fantasies. Pierre Molinier lived for his art, proclaiming his paintings and photographs as art for his own stimulation where perverse erotica had its privileged place. Whatever he did he was not concerned with other people's opinions and even found the shock reactions amusing. Calling himself a man without a moral, Pierre Molinier was way ahead of his time, rejected even by the leading surrealists who ironically insisted on those very same ideas Molinier was brave enough to explore without boundaries.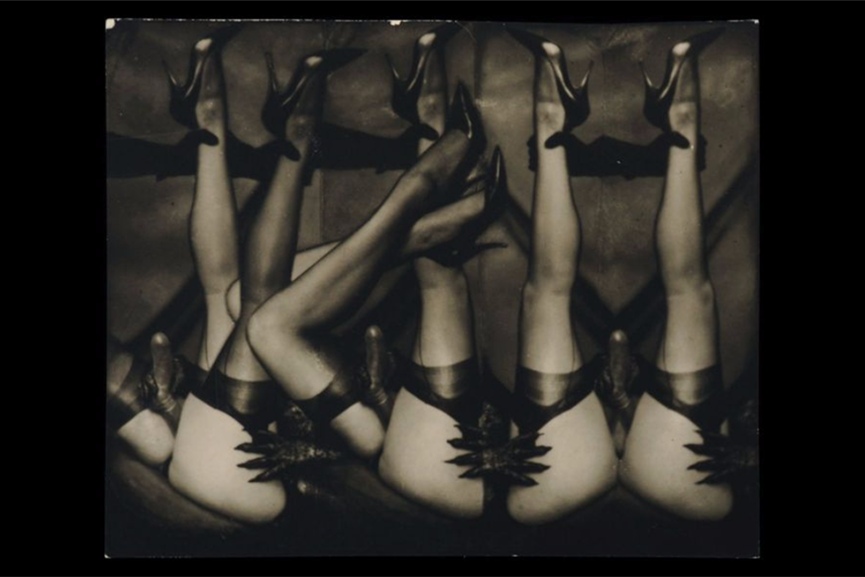 Fetishism, Violence and Transgressions in the Work of Pierre Molinier
When Plato first wrote about androgyny in his Symposium, he tackled the idea that people were ultimately complete only in their androgynous form. After they were divided by Gods, humans were left to wonder the world looking for their other half and searching for that primordial unity. As a conservative thinker, Plato would perhaps discard Pierre Molinier's efforts into making his being whole once again, but this notion is something that should not be underestimated in Molinier's work. Often calling himself a lesbian, transgressing the gender roles, presenting himself as a hermaphrodite, Molinier was one of the best-known transvestites in the twentieth century. The transsexual fantasies shocked bourgeois society, but they went even beyond the surrealist manifesto. Andre Breton who proclaimed eroticism as a privileged space in the art of surrealism and the man behind Molinier's first exhibition, abandoned Pierre Molinier, and dropped his support after his homosexual preferences came to dominate his art. And the funny thing is homosexuality wasn't even the most controversial thing in his art.
THE WORLD OF DISTURBING FANTASIES
Although he started as a painter, Pierre Molinier turned towards photography early in his career, as he realized it was the medium that can work better when it comes to the distortion of reality. Starting from the fifties Pierre Molinier started producing a vast number of self-portrait, portraying himself primarily as a women carefully choosing his 'props' from dolls, dildos and prostatic legs to corsets, high heels, S&M paraphernalia and even guns. His cross-dressing performances were documented regularly, making Pierre Molinier the favorite subject of his photographs. In the sixties, most of his earlier works were used as a source for his photomontages where the artist was able to produce even more disturbing and surreal world of his fetishized erotica and explore previously unimaginable fantasies. Even in the beginning of his career Pierre Molinier dedicated his artistic efforts to the breaking of taboo's. However, his later photomontages brought the shocking potential of his photographs to a completely new level of obscurity.
PIERRE MOLINIER PHOTOGRAPHY - LEGACY AND INFLUENCE
In his own time, Pierre Molinier was seen as a curiosity. A scandalous fetishist, notorious transsexual, the man who has sex with dolls, performs auto-fellatio and mixes his sperm with paint. For the most part of his life, he was misunderstood and rejected by his contemporaries. The dark world of his sexual fantasies often interwoven with religious symbolism had an immense power to disturb and shock mid-20th-century audiences, but the same can't be said for our time. If his photographs were explicitly pornographic for the past century they oddly look pretty artistic now if we have in mind the following developments in the art world, Jeff Koons's Made in Heaven series for instance which we revisited last week. The theatrical potential and the power of performativity in Molinier's work is what influenced the younger generation of photographers more than his love for controversies. The heritage of Piere Molinier continued to live in the works of Cindy Sherman, Robert Mapplethorpe and many others making Molinier more than just a footnote to the surrealist movement.
For more provoking photography sign up for My Widewalls. It's free of charge!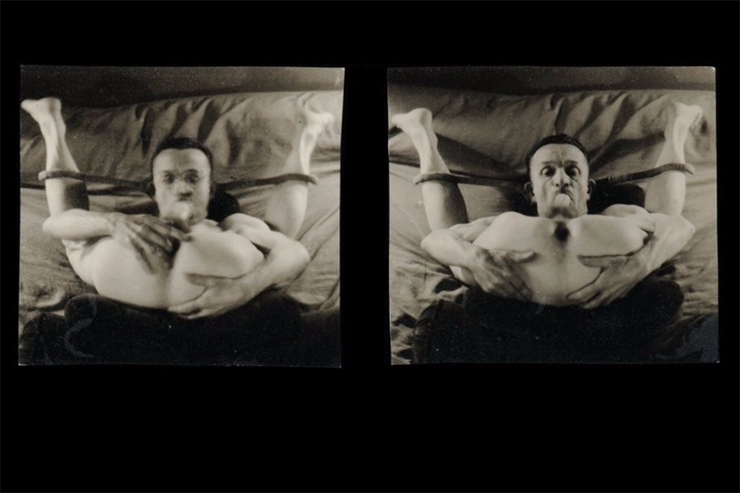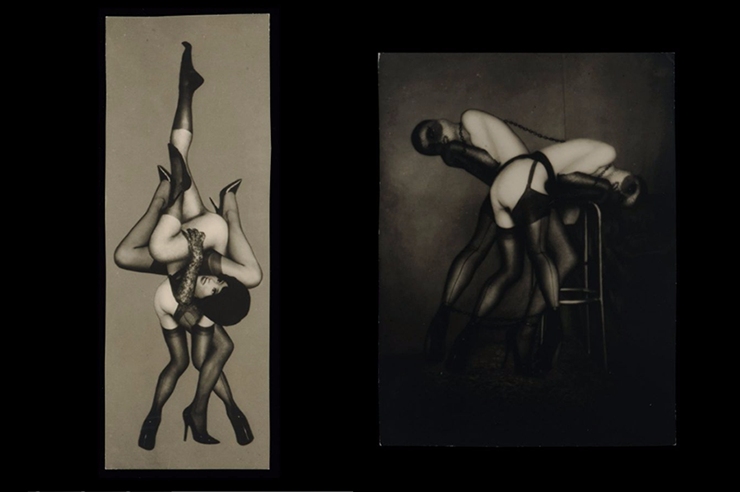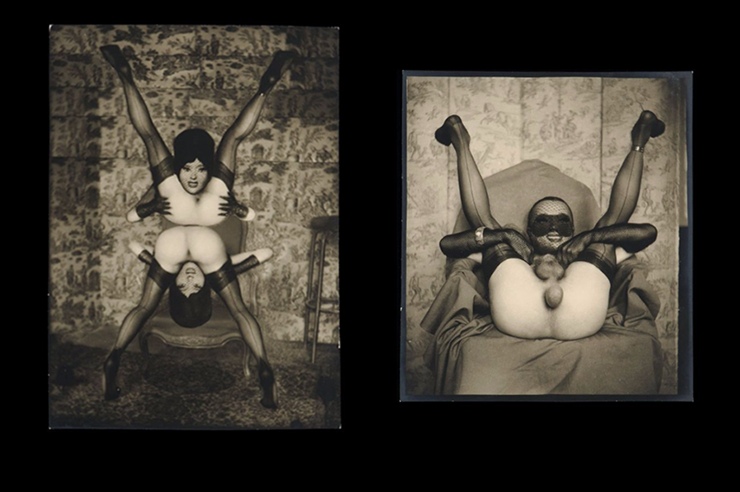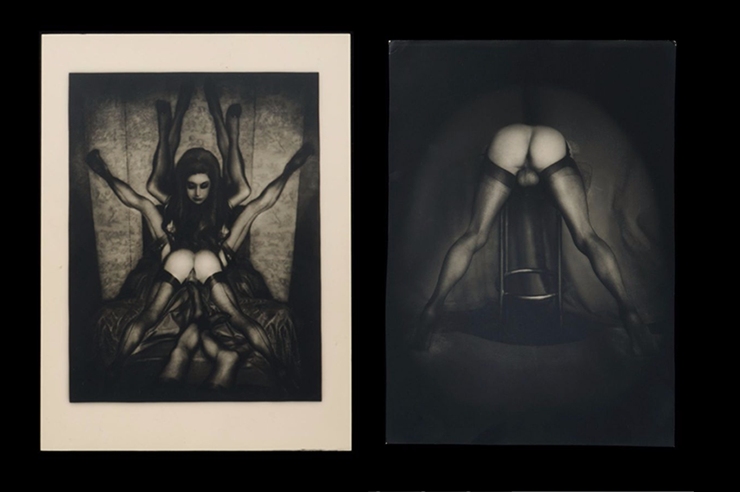 Featured image: Pierre Molinier – La Grande Mêlée Images in sliders: Pierre Molinier – Poupée et son mari, 1965 Pierre Molinier – Éperon d'amour, 1960 Pierre Molinier – Je rempe vers Gehamman, 1965 Pierre Molinier – Le modele (Jean), 1970, detail Pierre Molinier – Poupée sur le fauteuil Louis XV, 1965