Adele Renault: Pigeon Voyageur
Pigeon voyageur is a phrase which means, in French, "someone who travels a lot." Isn't that just the perfect description of a today's urban artist? This is, however, an unappreciative situation for any artist. To be everywhere – it sometimes means to be the one who doesn't belong. Yet, not only there are those artists who manage to endure this kind of existence, but achieve in the task of actually seeing the world in all its glorious particularities. One such artist is certainly the talented Adele Renault…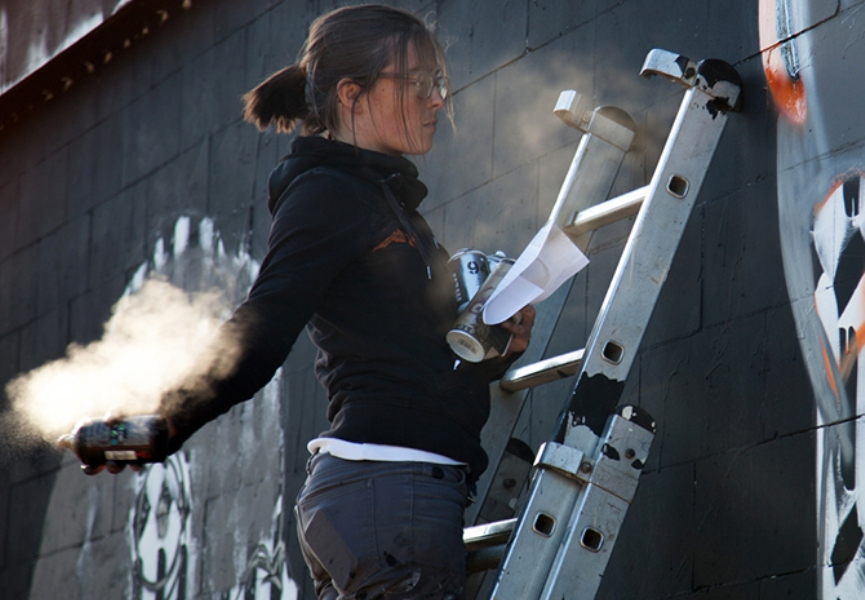 The Work of Adele Renault
This painter studied and practiced visual arts, from oil painting to contemporary forms such as street art. Renault graduated in 2010 from Academie Royale des Beaux Arts in Brussels, where she acquired a degree in Graphic Design. For five years now, Adele Renault collaborates with artist Niels Shoe Meulman, creating large scale murals. This artistic duo run the Unruly Gallery in Amsterdam. Renault contributes to the murals with the astonishing depiction of animals and site specific birds. She is fascinated by the objects and subjects whish scarcely catch the eye of the people submerged in urban life. Depictions of the homeless, elderly or pigeons resonate a realistic style which detaches the objects from their context, as though the artist want us to really look at that which we almost never see… Whether it is a scruffy pigeon or a portrait of a lady in the last days of her life, the paintings of Adele Renault render a meaning of force hidden in the corners of our cities and blurred edges of our eyesight.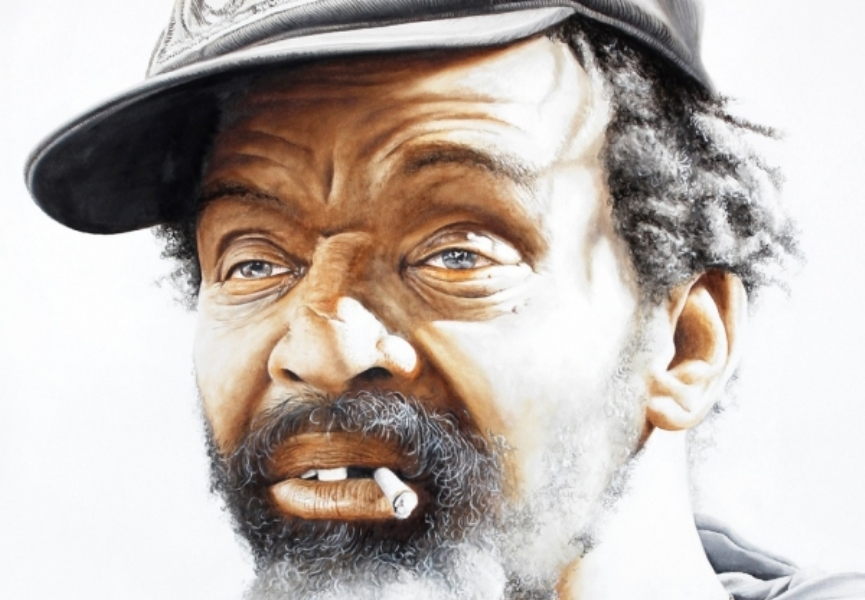 Pigeon Voyageur at Partisan Creative Corner
Opening September 6th, and to be on view until October 1st 2014, at Partisan Creative Corner, the exhibition Pigeon Voyageur will show a huge series of Adele Renault's oil paintings in different sizes. A big part of the work will be on show for the first time. It is an exhibition of a street artist who has masterfully managed to transfer the subjects of urban surroundings, which elude our attention, to the canvas to be examined face-to-face. Adele Renault has visited Berlin, Moscow, Paris, Helsinki, San Francisco, New York, Singapore and Melbourne, investigating those objects which seem so unfamiliar to us, yet we are surrounded by them each an every moment of our lives in cities. Portraits of pigeons emanate the message of beauty that is neglected in the world of today.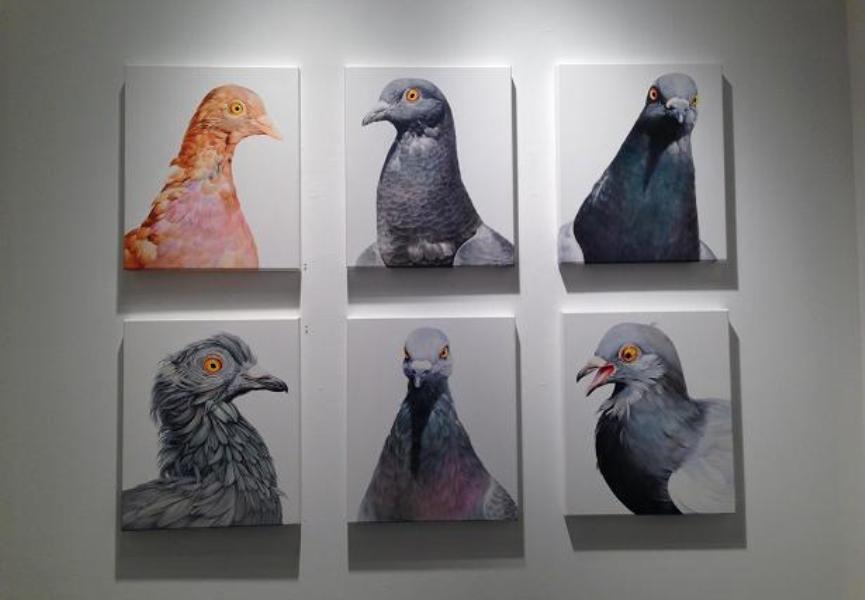 [mc4wp_form]
Follow These Galleries
Soest, Germany

Amsterdam, Netherlands