Pigment of Greg Mike's Imagination
Throughout the history of street art, the interaction of urban artists with popular culture has been a source of many forms of artistic expression, as well as a direct object of contemplation transpired on numerous walls in cities across the world. When the expansion of digitized community of urban art became a new playground for both street art subculture and popular culture, the public was able to witness a vast universe of artwork. The dialogue between the creative and symbolic potential of urban art and the context of Pop Art had became a great and important public discourse. It is the role of urban artists to explore the boundaries of meaning created in the hyperproduction of meaning in the popular culture…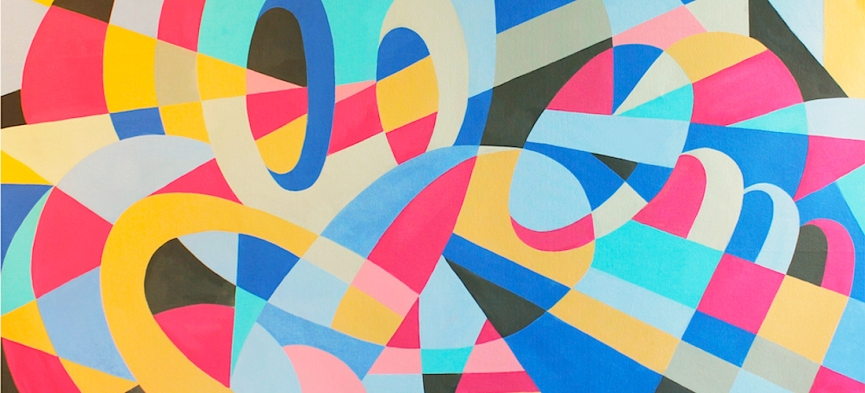 The Work of Greg Mike
During the 1980s Greg Mike had spent his time frequently traveling to New York. This period turned up to be a formative one in the artist's creative evolution. Influenced by the American mid-century cartoons as well as the rich productive period of a NYC street art cultural scene, Mike had immersed himself in the worlds of art and design. Soon enough, his work found its way to the walls. Many other inspiring incentives followed, including the interaction with the fashion world and Mike's involvement in the skate subculture. He became known for his pieces which integrated the artist's passion for using evocative and colorful imagery and a Pop Art perspective with surrealistic connotations. Greg Mike is the founder and creative director of a multi-platform studio, called ABV, which specializes in apparel, branding, design and visual production. He has exhibited in Florida, Georgia, California and New York and has had murals reproduced in print as well as on-line publications.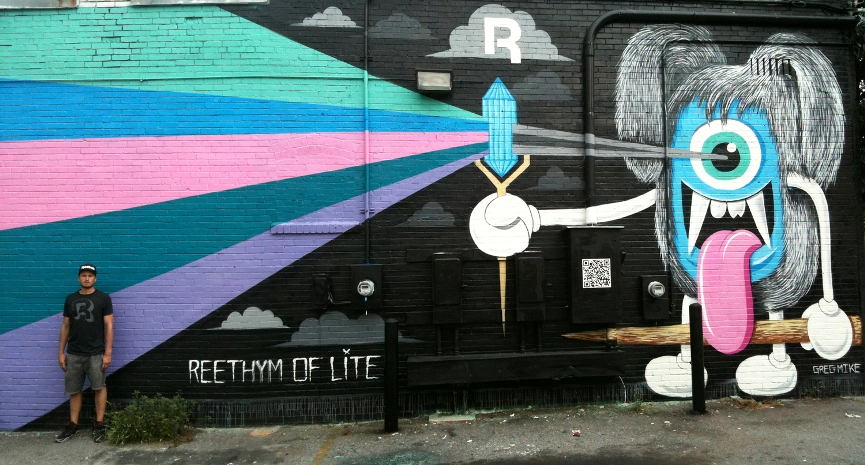 Pigment of My Imagination
Early inspirations which came from the classic cartoon imagery are coming to life in Greg Mike's latest art creations. Through such imagery infused with explosions of color, the artist examines the interactions and relationships in the contemporary world. With short and to the point line work, Mike uses the deconstruction of cartoon imagery to situate the for mentioned notions of exploration under layers of intense coloring rendered by his refined methodology. This process establishes a context of multiple narratives including the convergence of mesmerizing abstract shapes which evoke a nostalgic sensation. To paraphrase the artist's words, inspirational source for his work comes from everything between the 1920s rubber hose animation to the pop culture of contemporaneity. It is during the Pigment of My Imagination, a first solo exhibition in Chicago by Greg Mike, when the investigation of pop culture will take place – past, present and certainly questioning of the future. All of this is to be achieved through the interaction with new paintings of Atlanta-based artist at Maxwell Colette Gallery, from August 23rd to October 4th 2014.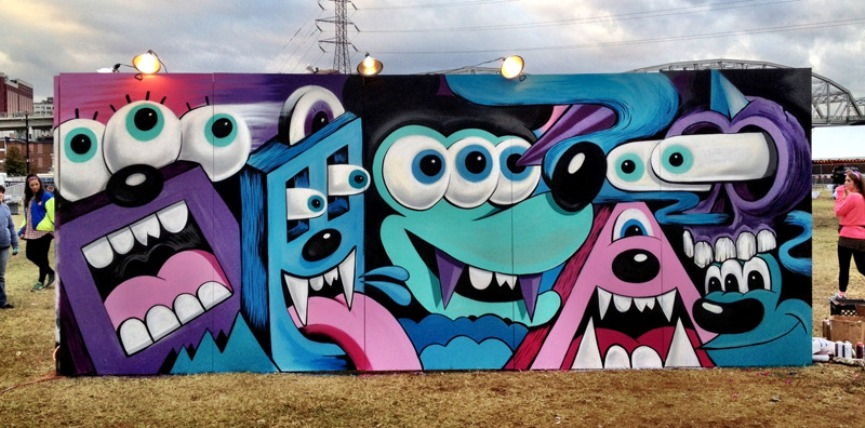 [mc4wp_form]