Portuguese Urban Art: SOMA
After the Polish Urban art, we are bringing you yet another rendition of the nation's finest. For the past two weeks, Lisbon is home to a large-scale group show which is displaying artwork made by the first-class contemporary creatives coming from that part of the world. It is for certain a festivity that celebrates urban art in general. Portugal has been an extremely generous country when it comes to bringing forth all the alluring authors to the international audience, and we wrote about some of them in the past. It's artists are among the biggest names in the realm of the contemporary art and when exhibition opens up with them as the protagonists, we report. Entitled the SOMA, this group exhibition was opened on the 28th of November with intention to portray world of contemporary arena of this coastal country. After hosting the likes of Okuda and his colorful and socially-engaged artwork at the beginning of August, The Underdogs Gallery opened doors for the Portugal's finest.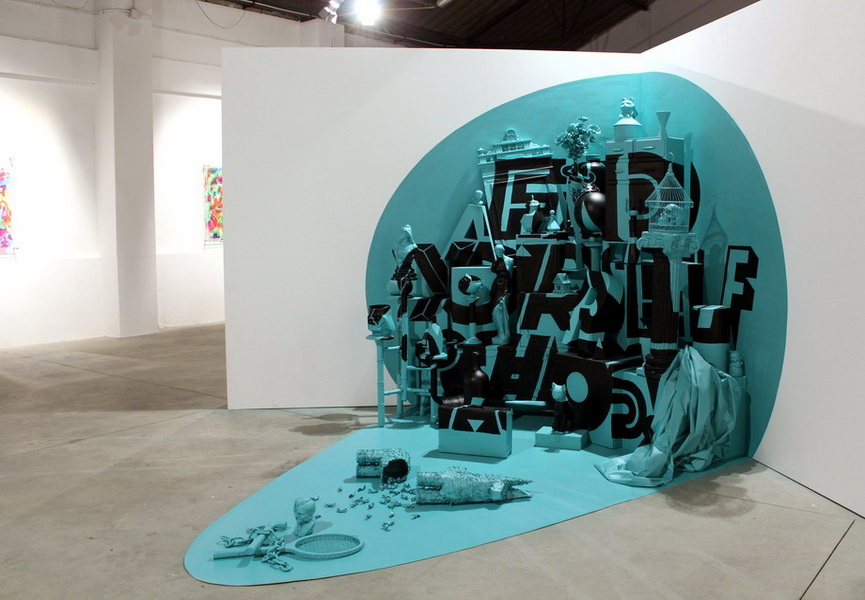 SOMA's Artists Roster
The SOMA is hosting names such as ±MaisMenos± , Add Fuel, AkaCorleone, Dwelle, Mar, Maria Imaginário, Mário Belém, Pantónio, Paulo Arraiano, Pedro Matos and Wasted Rita. All of these artists work with variety of media and their final product is multifaceted and universal artistic message. The array of the artwork presented, serves as a reflection to Portugal's inner richness, and these artists illustrate such richness in the most appealing way. Fans around the world are familiar with the work of these authors as they have enlivened the streets and walls of many European cities. From ±MaisMenos± thought-provoking messages, Pantónio's large-scale murals, to intuitive stencils and vivid illustrations, there is a lot to be seen at the Underdogs Gallery.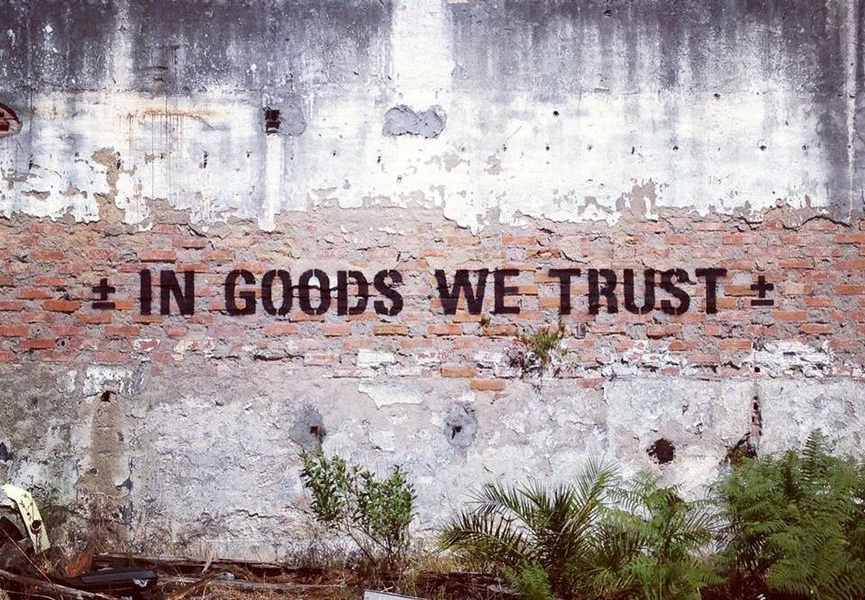 Celebrating Urban Portugal
The unit of artists is composed from a widely diverse universe of authorial visual languages, celebrating the vitality and wealth of this very heterogeneity. Idea of this show is, apart from being a sort of a recap of the year, to bring different talents together, expressing their individual voices in the same space. With their work displayed together a greater image forms honoring one of the The Gestalt principles which states that a whole greater is greater than the sum of its parts. The SOMA exhibition, which opened on the 28th of November  will run through the 23rd of December at the Underdogs Gallery, Lisabon.
If you are a fan of the art coming from the Portugal's soil and would like to be updated with all the upcoming related stuff, sign up for My Widewalls today and never miss a thing!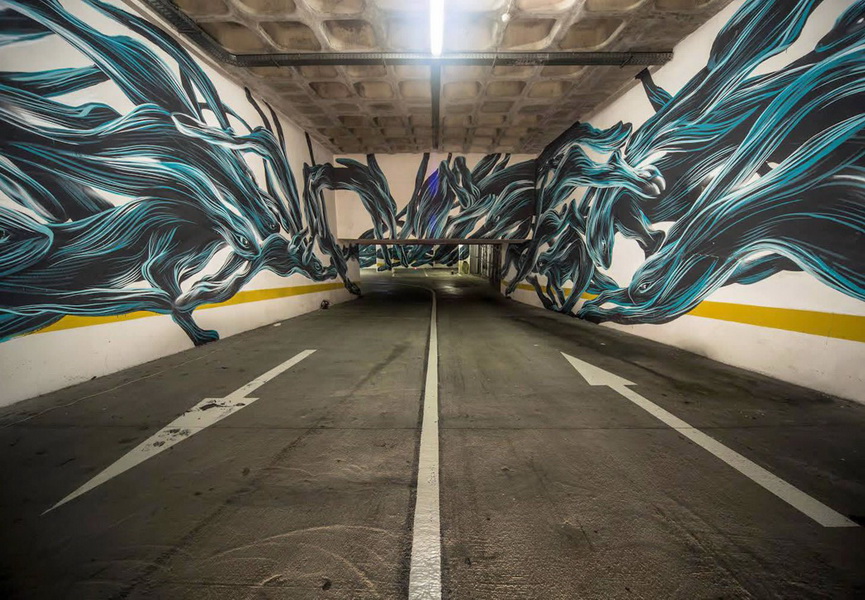 Note: These images are for illustrative purposes only and may or may not are a part of the SOMA exhibition.
[mc4wp_form]