Post Festum: SCOPE Miami Sales Report
Art Basel week is now well behind us, but reports of spectacular sales and success beyond expectation still keep coming. One of those is the SCOPE Miami Beach sales report, a lengthy presentation of what was exhibited and what was sold, concluding with a definite statement – the most successful SCOPE in Miami yet! The 2014 edition of SCOPE art show in Miami Beach did encompass lots of multimedia pieces, performances, outdoor happenings, events, benefits and parties, but most of all – it included the hottest names of urban and contemporary art today.Visitors were greeted by monumental Thalassa installation by Swoon, knowing what to expect at the coolest fair of the week, while complementary programming only confirmed the initial art statement. With participation the The Dean Collection, Cleon Peterson project Paint the Town supported by Juxtapoz and Converse, as well as other happenings brought in many distinguished guests and major collectors. Numerous galleries reported visits by prominent art world names, including Eileen Guggenheim, Swizz Beatz, Diddy, Busta Rhymes, Fabolous, Prince Rama, U.A.E. Sheikh Zayed Al Nahyan and artist Julio Le Parc. With around 45,000 visitors over the course of 6 art fair days, SCOPE's 125 exhibitors have had a pretty good time. Here are the sales highlights from the Miami event.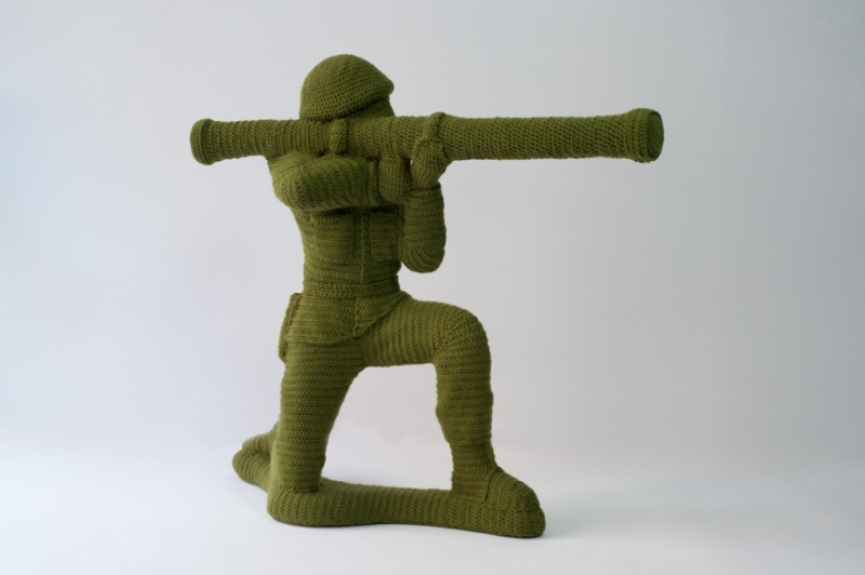 How Did Our Highlights
From the VIP opening, throughout the fair, sales were plentiful, often made thanks to the international power collectors, such as Mustafa Taviloğlu from Turkey, the founder of MUDO department stores. Galleries who sold out their booths are Emmanuel Fremin and Galerie Mark Hachem, the latter one exceeding $400,000 in total. Many other galleries ran out of featured artists, with only minor number of pieces they needed to ship back to headquarters. Fifty24MX had an excellent fair, selling out works by Curiot, Mars One, Fidia Falaschetti, Ciler and Saner. Hashimoto Contemporary managed to sell all pieces by Scott Scheibly and Joel Daniel Phillips, and 3 works by Crystal Wagner as well. SCOPE Miami Beach 2014 was the first art fair for the Inner State Gallery, proving to be the best business move for the venture. The gallery sales exceeded expectation, realizing sales of pieces by Tyree Guyton, Ryan McCann and Naturel, but also attracting much attention due to the provocative piece by McCann spinning of Obey and Shepard Fairey. StolenSpace gallery sold a couple of pieces by D*Face for $40,000 and $48,000, and a painting by Miss Van for %15,000, having the best art fair experience so far. Vertical Gallery realized the sale of 13 artworks in total, and Gana Art, from the Korea Section, hosted what appears to be one of the most photographed work at SCOPE – Traffic Jam by Yi Hwan Kwon.
Read more about our suggestions for SCOPE 2014 and the 10 galleries we highlighted.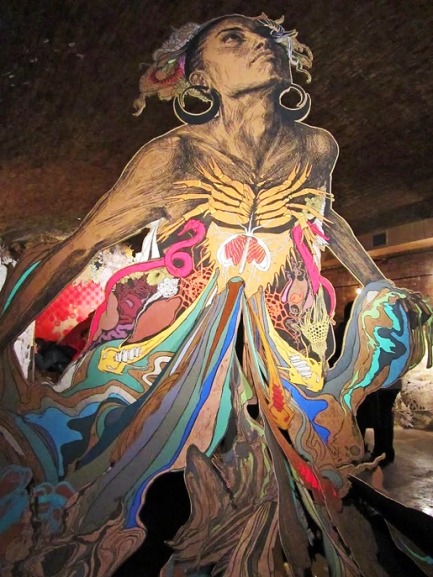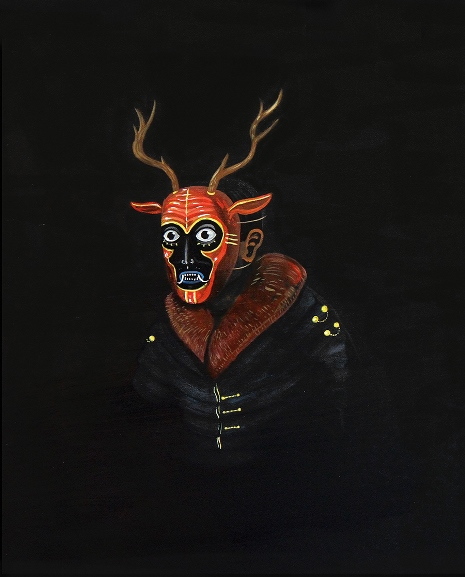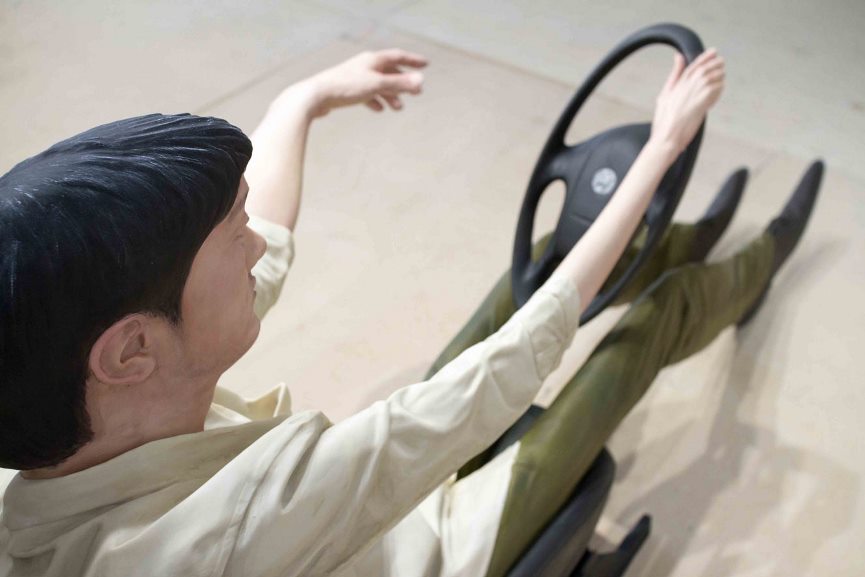 Art Fair Hits
Joseph Gross sold multiple works from Alex Yanes, Joseph Grazi and Ted Lawson, and received eight commissions for artworks of Peter Gronquist. Sales exceeded $150,000 in total. MIRUS Gallery closed deal on piece by Sandra Chevrier, an artist featured at The Dean Collection exhibit. Dorothy Circus Gallery was among the group with strong sales record. Kallenbach Gallery, Paradigm Gallery and Fifty24MX reported selling artwork to The Dean Collection. Mana Contemporary sold two works to Eileen S. Kaminsky Family Foundation, while Duane Reed Gallery successfully closed a deal with The Smithsonian Museum of American Art.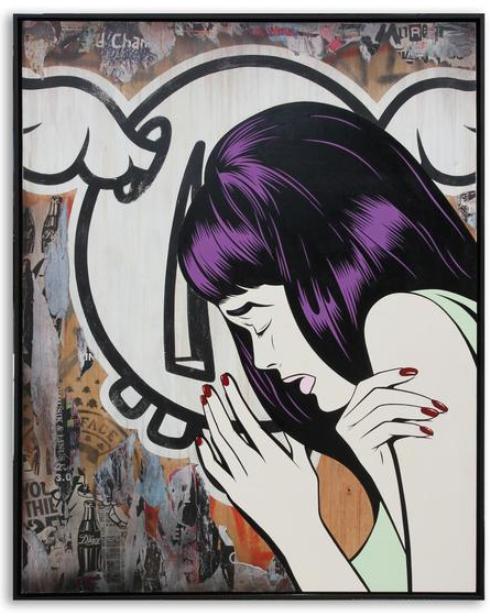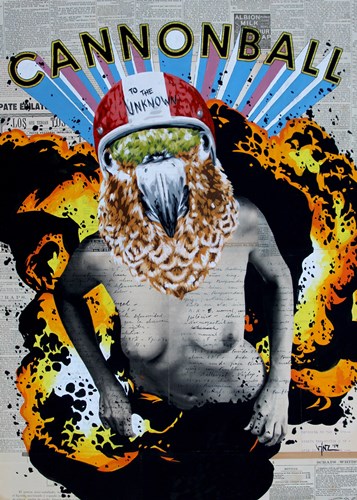 What Juxtapoz Presented
Juxtapoz Presents program at SCOPE included some of the most interesting urban art galleries, such as Thinkspace, Andenken, Inner State, Fifty24MX, StolenSpace, Hashimoto Contemporary. Thinkspace sold 70 pieces to private collections, and Andenken sold 15 pieces by Amanda Marie, while Vinz Feel Free artwork was completely sold out. Inner State and Fifty24MX were hits, as mentioned earlier, while StolenSpace had an excellent sales record. Black Book Gallery was among the group, having sold out artwork by Ravi Zupa, negotiating 19 commissions successfully. Vertical and Paradigm were also curated within this section, and have both, as said, realized strong sales results.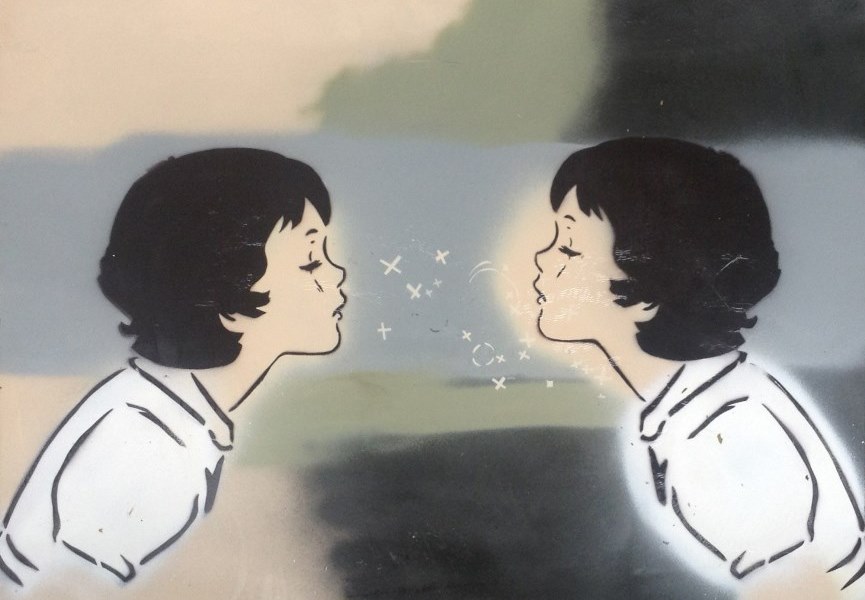 Sponsored Programs
Not only strong sales marked this edition of SCOPE Miami, but fantastic programming as well, and a whole section supported by sponsors. Imagined as the platform for emerging artists and creatives, Artisan Series, supported by Bombay Sapphire, brought 12 artists to the fair. The winner of the bunch is Mays, who will be featured in a solo show at the next SCOPE in New York. The Heineken House implied a beach lounge, and a very popular spot, where a dozen artists engaged in live painting acts, among which were Greg Mike, Sharktoof, Hueman and Tatiana Suarez. The Canvas Cooler Project, from the Red Bull Curates section, included artists such as Ashleigh Sumner, Gregory Auerbach, Sam Kirk, Tubs, Rather Severe, The Lost Cause, Mario Zoots, Jaime Molina, Brent Houzenga, Azucena Romá,Gregorii, Marco Cruz, Gonzo247, Sebastien "Mr.D" Boileau, Kelley Devine,DISTORT, AirRat and Sentrock. An Instagram competition by MOO + SCOPE named Creativity Squared was won by Colleen McCulla, among 7,800 submissions. And Driven By Art contest was sponsored by VH1, SCOPE and FIAT, wrapping a FIAT 500L in a winning artwork by Beau Stanton.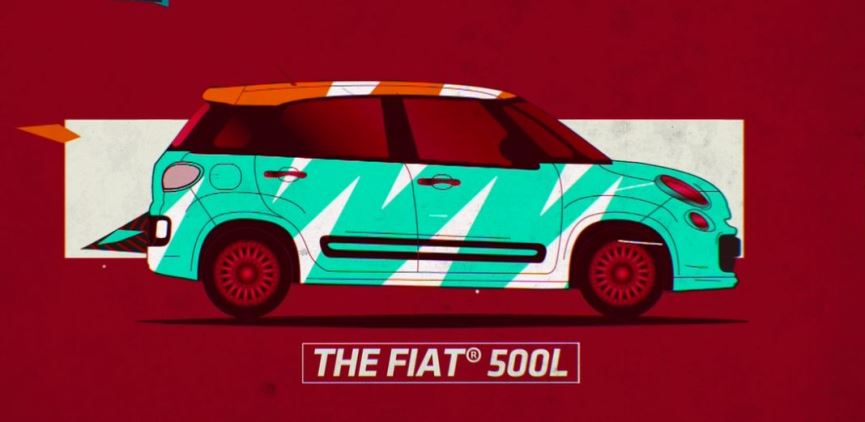 Waiting for the Next SCOPE
Before SCOPE New York 2015, the Miami Beach edition of the fair in 2014 has been the most successful in the art fair history of 15 years. Although the Big Apple does not possess the appeal of the bluest December skies and the seductive beaches, we are to see what the spring edition of the coolest art fair has in store. Looking forward to it!
Feature Image: Cleon Peterson – Paint the Town – presented by Juxtapoz and Converse
Like art fairs? Collect art or thinking about starting a collection? Sign up to My Widewalls today and receive news about the art market, art fairs, while managing your collection online!