POW! WOW! - The New Movement
Big in Hawaii right now is the POW! WOW! street art festival, with an undergoing rich program of mural production, exhibitions and artistic meets. Major focus of the  POW! WOW! 2014 is the exploration of the new contemporary art movement, realized in collaboration with Andrew Hosner, curator from Thinkspace gallery, one of the most influential urban art galleries on the Californian scene and wider. The significance of the central exhibition is highlighted with the choice of venue – Honolulu Museum of Art School, which stands for true values in the arts. This year's edition of street art festival of Hawaii was launched on February 8, with a grand opening of the Exploring the New Contemporary Art Movement exhibition. The show is a comprehensive display of works created by over forty international contemporary, urban and street artists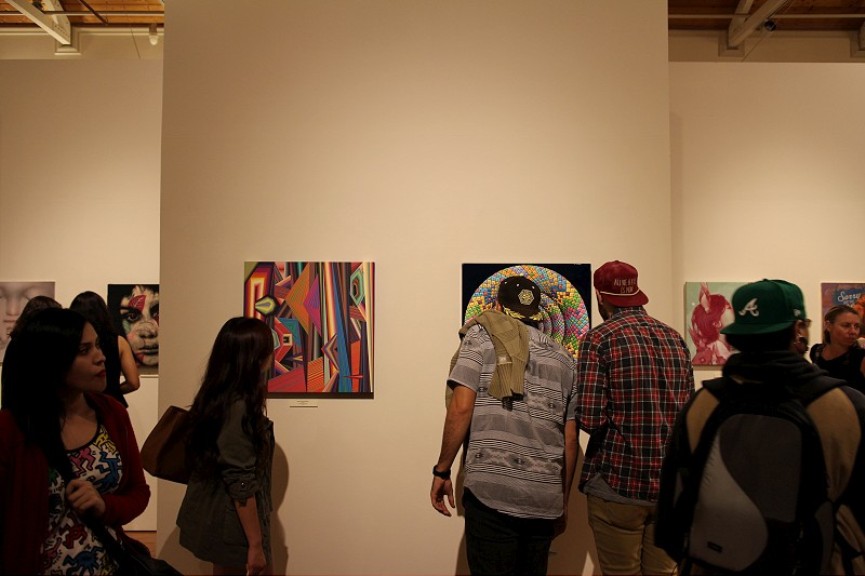 Exploring the New Contemporary Art Movement
The vernissage of Exploring the New Contemporary Art Movement allured many local art aficionados to attend, along with the participating artists of POW! WOW! Since a number of artists present had work exhibited at the show, the evening proved to be a special occasion for the audience to interact with creatives. The core inspiration for this exhibit came from the idea that a bit stale museum practice needs to be vitalized by showcasing fresh, intriguing art from more and less known artists gathered from around the globe. The result is a vast eclectic show that presents different styles, approaches, techniques, subject and content, indeed an interesting display to see promising an appealing segment for everyone.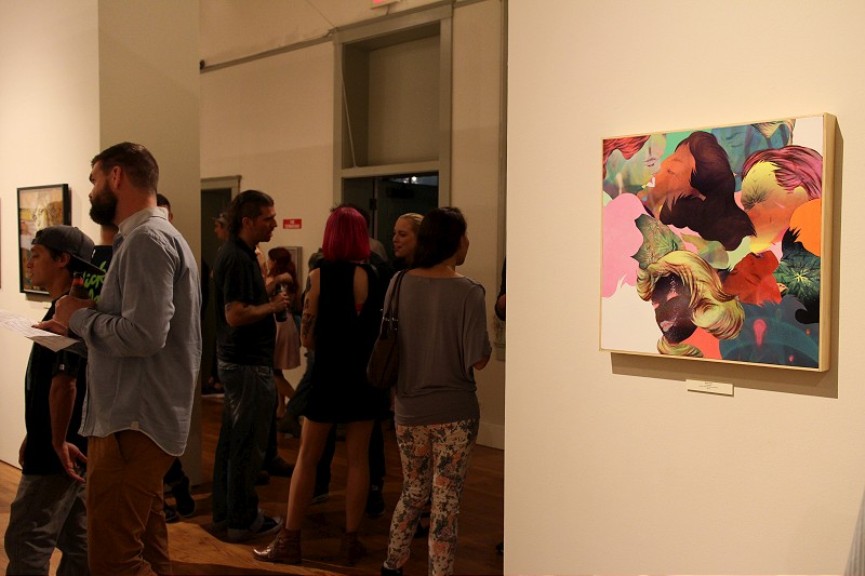 Carl Cashman presents his latest minimal, geometric forms, as does Dalek; an array of powerful street art expressions exudes from the works of Reka, Seth, Stinkfish, Pixel Pancho, Curiot, NoseGo, Sainer and Bezt, while more emotional outlook on the subject is covered by Andrew Schoultz, Brendan Monroe and Know Hope. Singular styles of Buff Monster and Dabs and Myla are hard to be overlooked, due to their respective spirit, color and unique form. Mobile walls are placed inside the exhibition space, where the works are hung, making a little indoor urban area, which offered much freedom and a street experience for the visitors.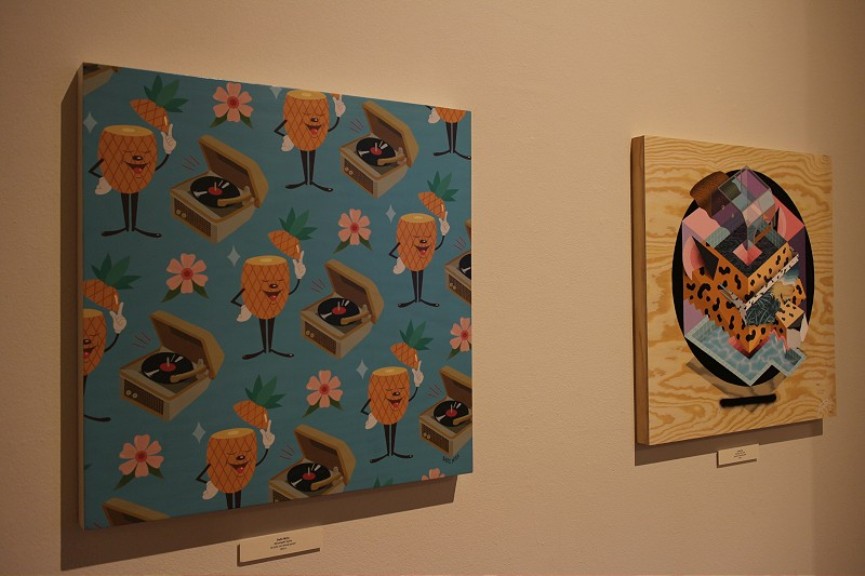 Opening went down with a party, featuring a DJ, Ekundayo and Angry Woebots live painting episode and a small pop-up booth with some extra limited edition festival mercy. Exploring the New Contemporary Art Movement was the opening event of POW! WOW! street art festival in Hawaii, and it will run throughout the week, closing on February 15, together with the festival chain of events.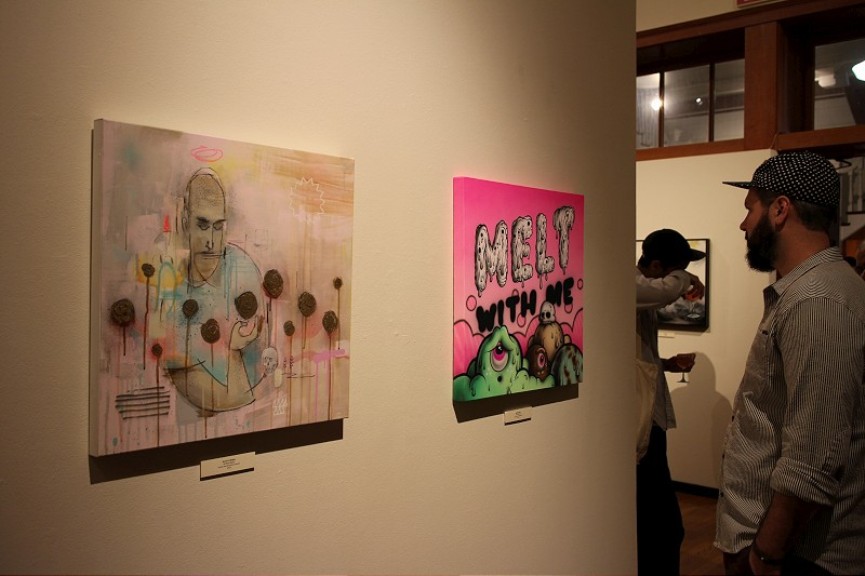 The Legend of Cool Disco Dan
POW! WOW! includes special screenings of street art inspired films this week as well. One of the more interesting ones was the show at Doris Duke Theater in the Honolulu Museum of Art,  that took place yesterday evening – the screening of The Legend of Cool Disco Dan, a documentary about an urban phantom who tagged the whole city of Washington D.C. with his cool name in the 80's, fading into a legend through time. Executive producer Roger Gastman was answering questions after the film.