POW ! WOW ! Hawaii 2016 - Another Tropical Mural Extravaganza
The new edition of the POW ! WOW ! Hawaii is about to begin! We extensively wrote about POW ! WOW ! Hawaii last year, when the festival was celebrating its 5th anniversary, and we covered all great murals that were created in 2015 (be sure to check out our list of 10 murals from POW ! WOW ! Hawaii 2015). Today, centered around a week-long event in Hawaii, POW! WOW! has grown into a global network of artists and organizes gallery shows, lecture series, schools for art and music, mural projects, a large creative space named Lana Lane Studios, concerts, and live art installations across the globe. The Hawaii event takes place during Valentine's Day week in the Kaka'ako district of Honolulu, and brings over a hundred international and local artists together to create murals and other forms of art.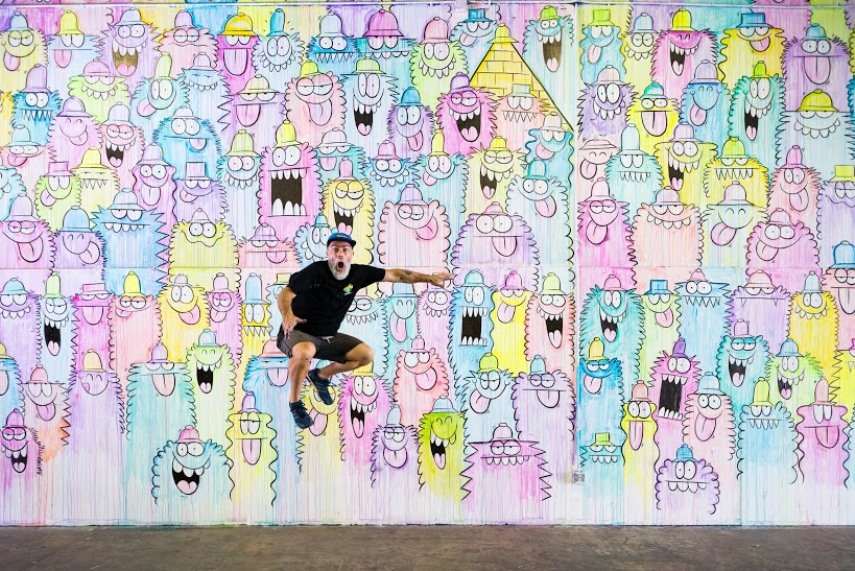 POW ! WOW ! Hawaii 2016 Participating Artists
More than one hundred international and local artists will participate at this year's POW ! WOW ! Hawaii. A list of quite famous urban artists and muralist will be present during the festival. We could mention a few names. 1010, who is, for the last years, has been mostly focusing on an abstract concept; Curiot, a painter and street artist working in Mexico City; Alexis Diaz, who creates huge murals, incredibly detailed and made line by line with precision, populated by phantasmagoric animals; Haroshi, known for  his art pieces recycling old used skateboards; Pantone, whose work fuses bold elements of graphic design with highly evolved geometric shapes to create an ultra-modern aesthetic which complements and reacts with the stark modernity of our cityscapes. In addition, a number of local artists are participating on the festival, such as Hoven, Endr, Maek, Emma Dold, and many others. Finally, a number of musicians and other artists will take part at POW ! WOW ! Hawaii 2016.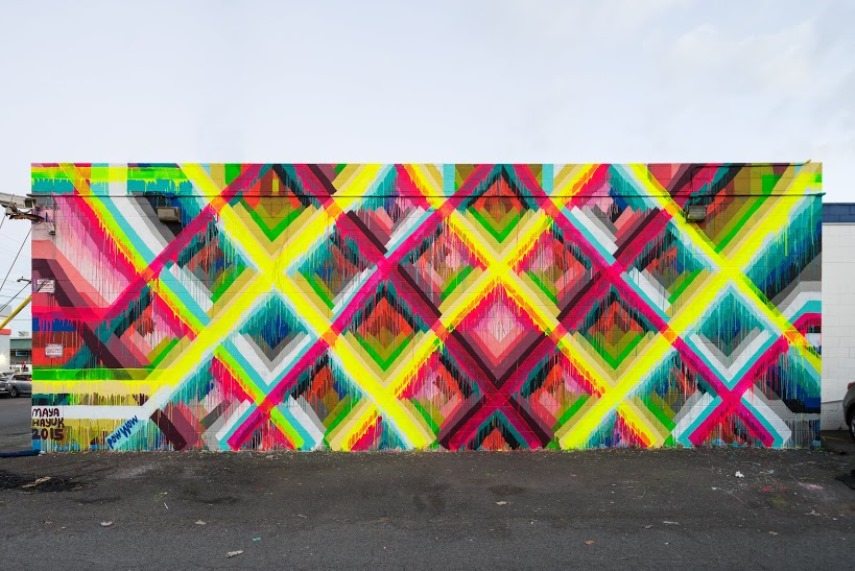 Special Events
A number of interesting events will be organized during the POW ! WOW ! Hawaii 2016. Here, we'll just mention a few. On February 6, 6-11pm, there will be a kick-off party presented by POW! WOW! and Night Market – a block party in the Kaka'ako district of Honolulu, Hawaii featuring art, music and food. On February 7, the opening exhibition of 2016′s festival will explore the new contemporary art movement through one of the industry's leading curators and gallerist. The event is curated by Andrew Hosner from Thinkspace Gallery. On February 10, the students of POW! WOW! School of Art and Music will present an art exhibition and live-music showcase. On February 13, POW ! WOW ! presents Stranded in Paradise – the finale concert featuring The Green, DJ Babu and Rakaa Iriscience of Dilated Peoples, Likkle Mai, Eli-Mac, Taimane, Cipha Sounds and the POW! WOW! School of Music, as well as food trucks, b-boy competitions and a Secret Walls live art battle.
POW ! WOW ! Hawaii 2016 Map
Practical Information
The POW ! WOW ! Hawaii will take place from February 6 until February 13, 2016 in Honolulu, Hawaii. Be sure to get your tickets for concerts and other events on time. You can buy tickets here: tickets.powwowhawaii.com. The prices depend on what event you would like to attend. Finally, for more information, please visit the official website of this great art festival.
Featured Image: Pow! Wow! Hawaii. Images courtesy of POW! WOW! Hawaii.