What is Behind the Facade of Human Being? Lovely People Coming to Pretty Portal Gallery
A huge number of artists have been trying to examine the "real" nature of human beings – these endeavors are constant in art history. Three contemporary artists are coming to Dusseldorf-based Pretty Portal Gallery to present their amazing works in which people's nature has been researched. This group show focuses on human behavior, its different manifestations. What makes us sad? What makes us mad? Are human beings inherently violent; or are they "good"? Paintings and drawings by three amazing artists, usually related to urban art, will be on display. These artists are Natalia Rak, Pixelpancho and Sokar Uno. In the show, the artists look behind the facade of human being and present us Lovely people – which is also the title of the exhibition.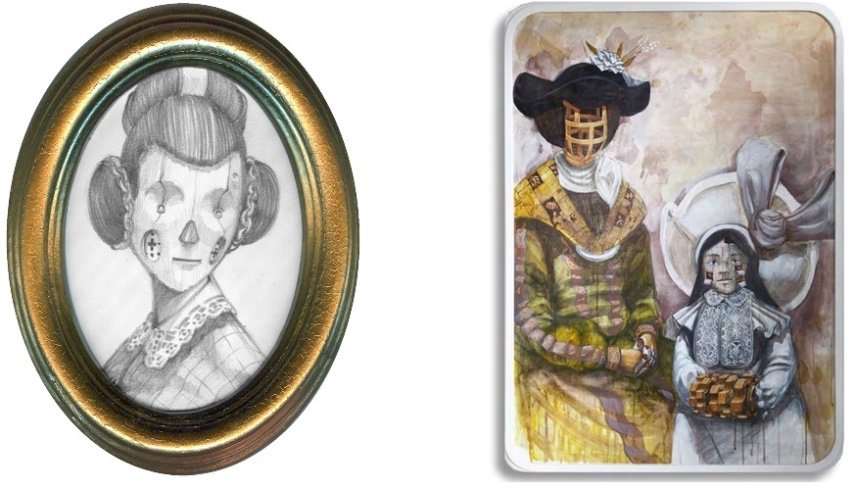 Natalia Rak and Pixelpancho
Natalia Rak is a Polish artist born in 1986. Rak is known for her extremely vibrant large-scale murals. She graduated from the Academy of Fine Arts in Lodz, Poland, with the Diploma of Spatial and Poster Design. Her murals can be seen all over the world. Her artworks combine a focus on female imagery and wonderful compositions.
This young female artist is fast being recognized in Polish contemporary art circles. Her mural The legend of giants was voted as one of the Top5 urban art pieces created in 2013, next to artworks from Banksy and JR.Pixelpancho was born in Italy and he studied at the "Albertina Academy of Fine Arts," and the Academy of Valencia. On his numerous trips to the most diverse countries, the artist had many opportunities to participate in festivals and to show his works in exhibitions. Pixelpancho is one of the new key players of Italian urban art scene. In his surrealist imagery people, puppets and robots merge into one metamorphosis, referring to big brands of commerce, superheroes and reputable pop icons, where – dominated by permanent change – the collapse is imminent. Pixelpancho does not only convince due to his eye-catching designs, but also because of the unique style which draws from different and diverse sources.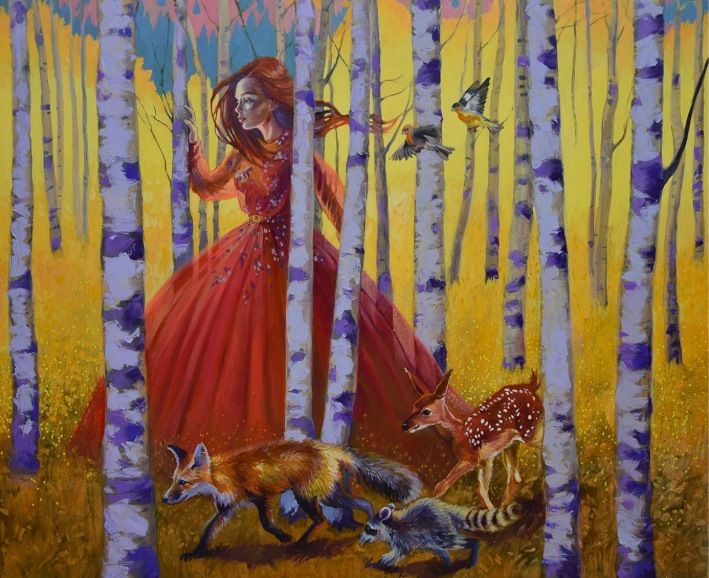 Sokar Uno
Berlin-based artist Sokar Uno is one of the great talents of the East German graffiti scene. We noticed the sensitive work by the illustrator and restorer, who grew up with the spray can, already a while ago. At least since his solo show Depth Off Loneliness in New York, he has now impressively entered international territory. In his work, Sokar Uno concerns with propagating loneliness of our urban existence – Together alone! Socially acceptable individualists scourged by the city in which we live and certainly hangoverish left in the role of our lives. Sokar Uno provokes the deceleration with the usual surreal representation of his protagonists in familiar situations.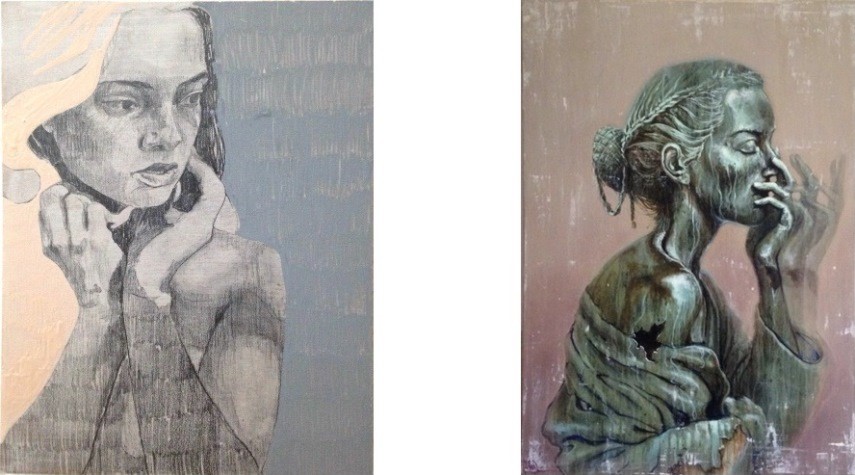 Lovely People at Pretty Portal
So, three great artists will examine the human behavior during the exhibition Lovely People at Pretty Portal Gallery. Pixelpancho topic is the incarnation of machines, or vice versa, the transformation from human to robot-like creatures; puppet-like people baring their interior mechanics. Natalia Rak takes us on a rollercoaster of emotions. With bright colors, she tells stories of precipices, ecstasy, fear and romance. In Sokar Uno's works solid contours blur. He shows his protagonists in states of confusion and alienation. The price range will be starting with 350€ for some small drawings from Pixelpancho, 1800-3000€ for paintings by Sokar Uno and Natalia Rak and up to about 5000€ for larger paintings from Pixelpancho.  Be sure not to miss this show! It will be on view from April 8 until May 6, 2016 at Pretty Portal in Dusseldorf, Germany.
Featured Images: Sokar Uno, detail; Natalia Rak – Purple prince, detail. All Images courtesy of Pretty Portal.
Follow These Galleries
Düsseldorf, Germany

Paris, France