Priest at the ALTAR of the Streets
A new push to the Brooklyn art scene came in the form of MECKA Gallery, oriented toward showing fresh concepts from the contemporary and street art realm. Yesterday brought a second exhibition at the venue titled ALTARed Ego, featuring all new work by Priest, a street artist coming from New Orleans underground scene. The exhibition showcases mixed media pieces and large scale paintings, characterized by dry humor conveyed through off portrayal of classic American imagery. Full of perks, ALTARed Ego started off with gift handout, having first fifty guests presented with hand decorated spraycans, while prints within the hundred dollar range are available for purchase along with the original artwork. Priest street art items are also offered on a Yard sale – a true mecca for fanatic compilers. The show will run through February 23, 2014.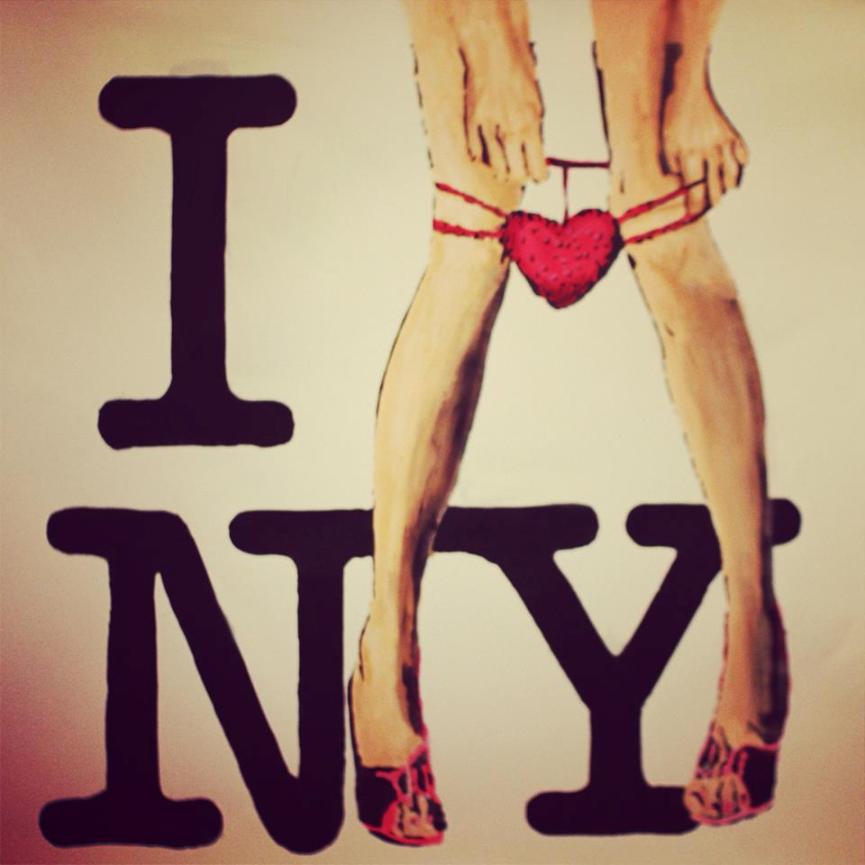 ALTARed Ego Exhibition
Sharp and witty is the impression got from Priest street art works scattered across the walls and shutters of Louisiana jazz town. His straightforward social commentary is all but shy, tackling the most provocative political subjects, often rendered through interpretation of works by various luminaries of art. Delivering his heavy content, Priest often features light reinventions, treating Lichtenstein, Van Gogh or Banksy equally, as the backdrop to the focal concept. His street and studio pieces carry activist communique handling subjects of social inequality, crooked politics, shifted values and oppressive environment. ALTARed Ego is one unconventional exhibition that transforms the gallery setting into a street corner filled with alluring, reinvented goodies.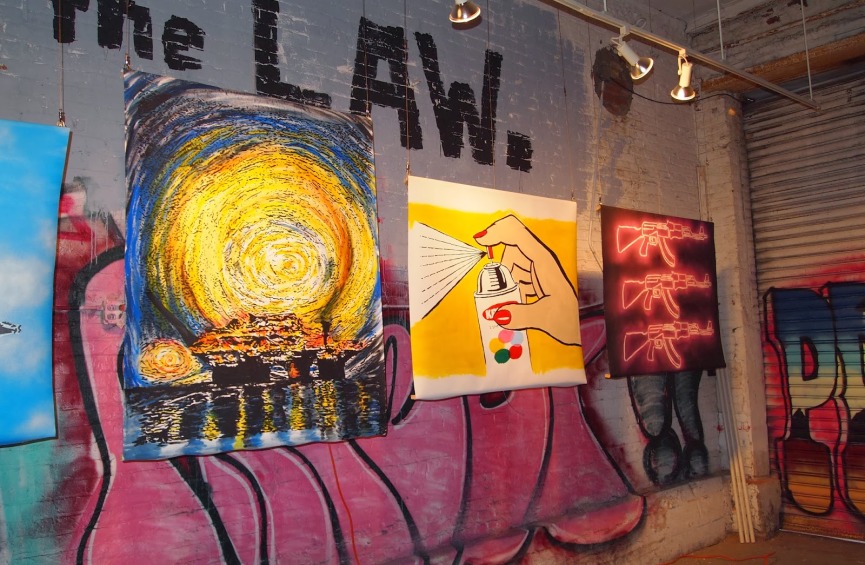 Some of the notable works on display are the Priest translation of the iconic I <3 NY image, where the heart became a pair of dropped down female panties. The piece titled Illegal Alien leans on the super famous ending scene from E.T. movie, displaying a supposed Mexican flying away into the promised land. Along them is the stylized Dumpster diver, humorous Kim Jong-un, as well as the inverted cross playing with the core meaning of the artist's name. This juxtaposition of idyllic and generally loved imagery with hard core issues is what makes Priest street art crisp and easy to relate to. All the artwork is available for purchase at MECKA Gallery, and the show is international shipping friendly.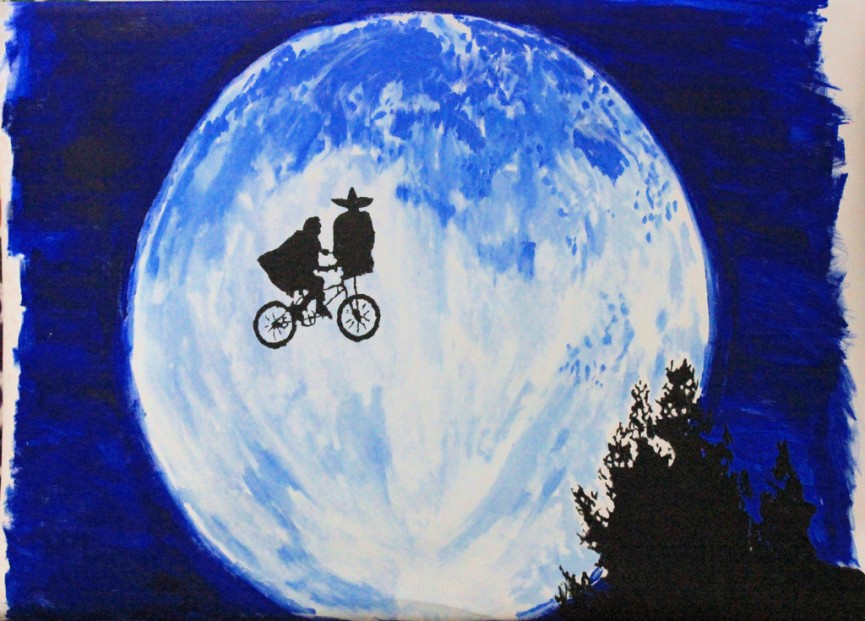 About Priest
A native of quiet shore town of Mobile, Alabama, Priest transferred to New Orleans recently. He manages to keep his identity hidden and preaches executing his provoking work during the night. His raw and direct approach, and sheer energy got him noticed, as he begins exhibiting his work in galleries. The stencil use does reveal some influence of Banksy, but although often derivative and interpretative, Priest's style is brutally honest and often punches the viewer right in the stomach, letting him reflect on his own rights and wrongs. Another rather spirited bio on Priest was written by his Wife for this occasion.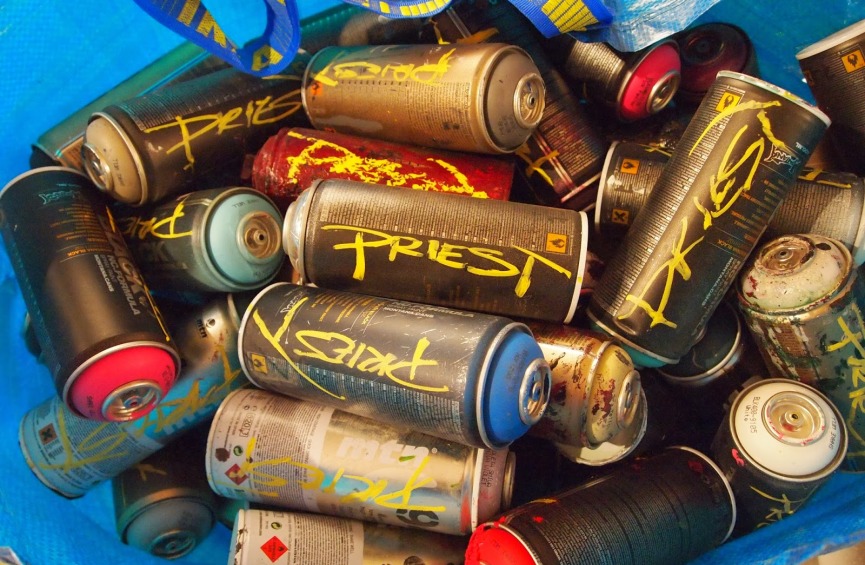 About MECKA Gallery
MECKA Gallery is a novelty on the thriving art scene in Brooklyn. Its focus encompasses contemporary and street art fusing the two seemingly opposed worlds – liberal and illicit street creativity with gallery realm. Starting big, with a Rene Gagnon exhibit past January, MECKA Gallery promises an array of captivating upcoming shows, bringing innovative expressions to the fancy Williamsburg.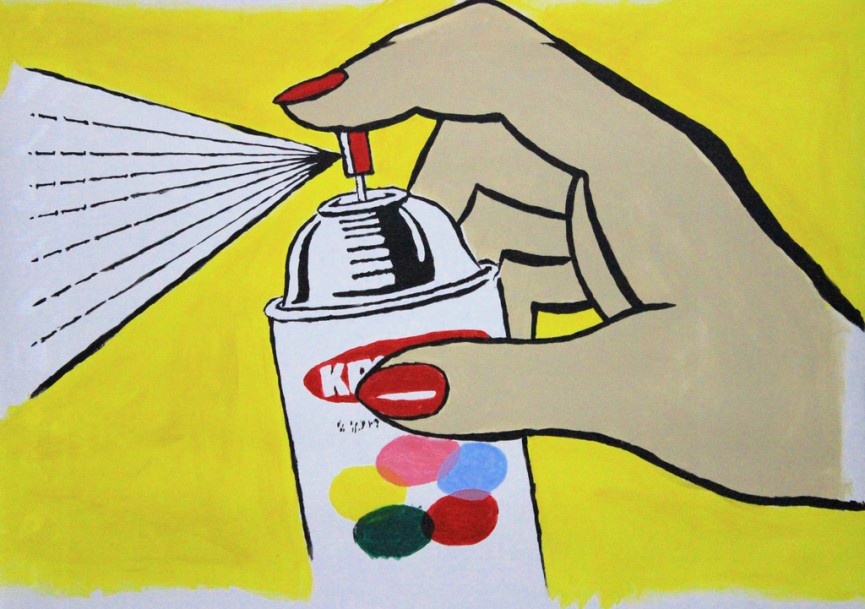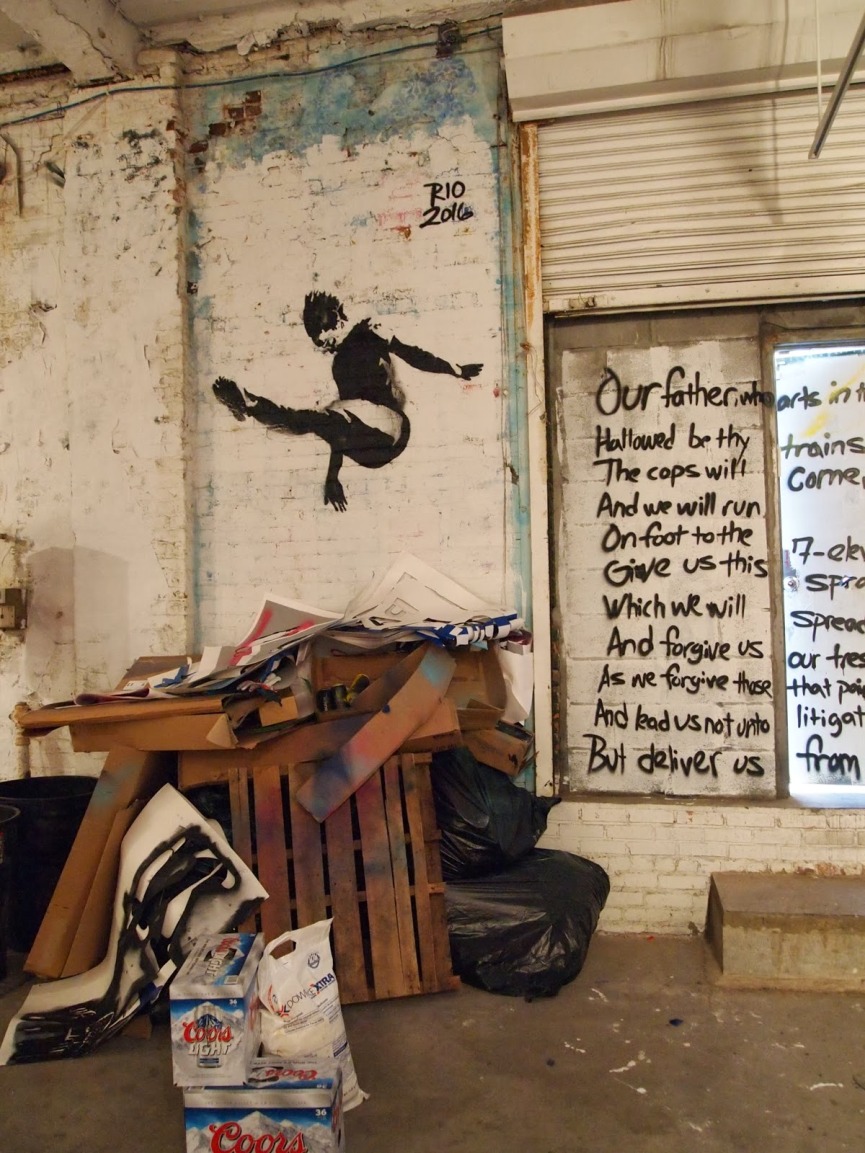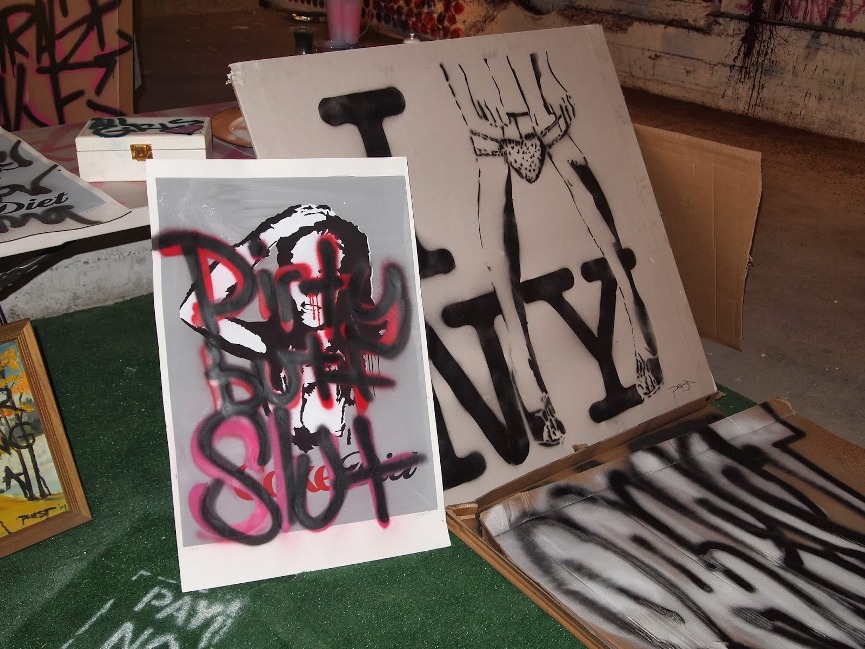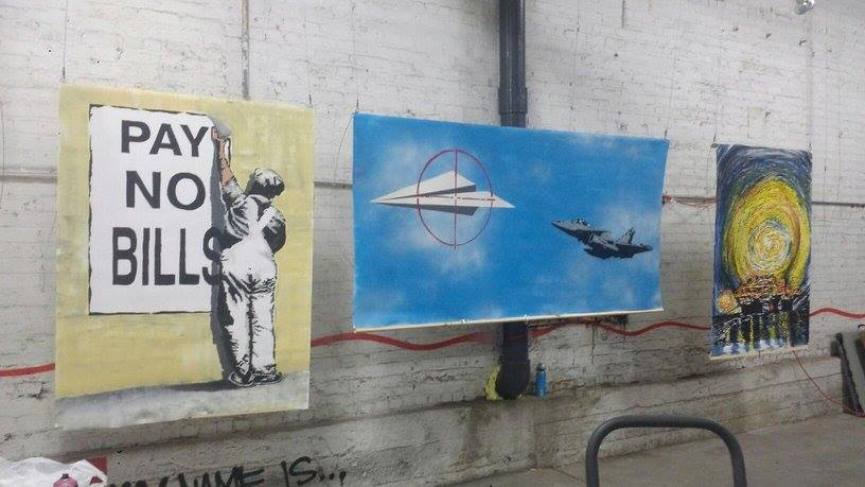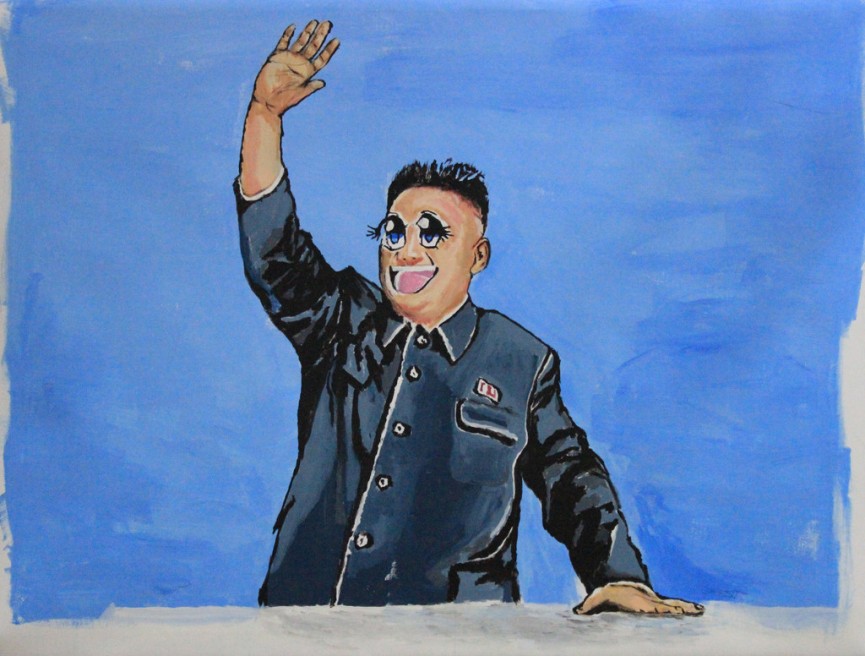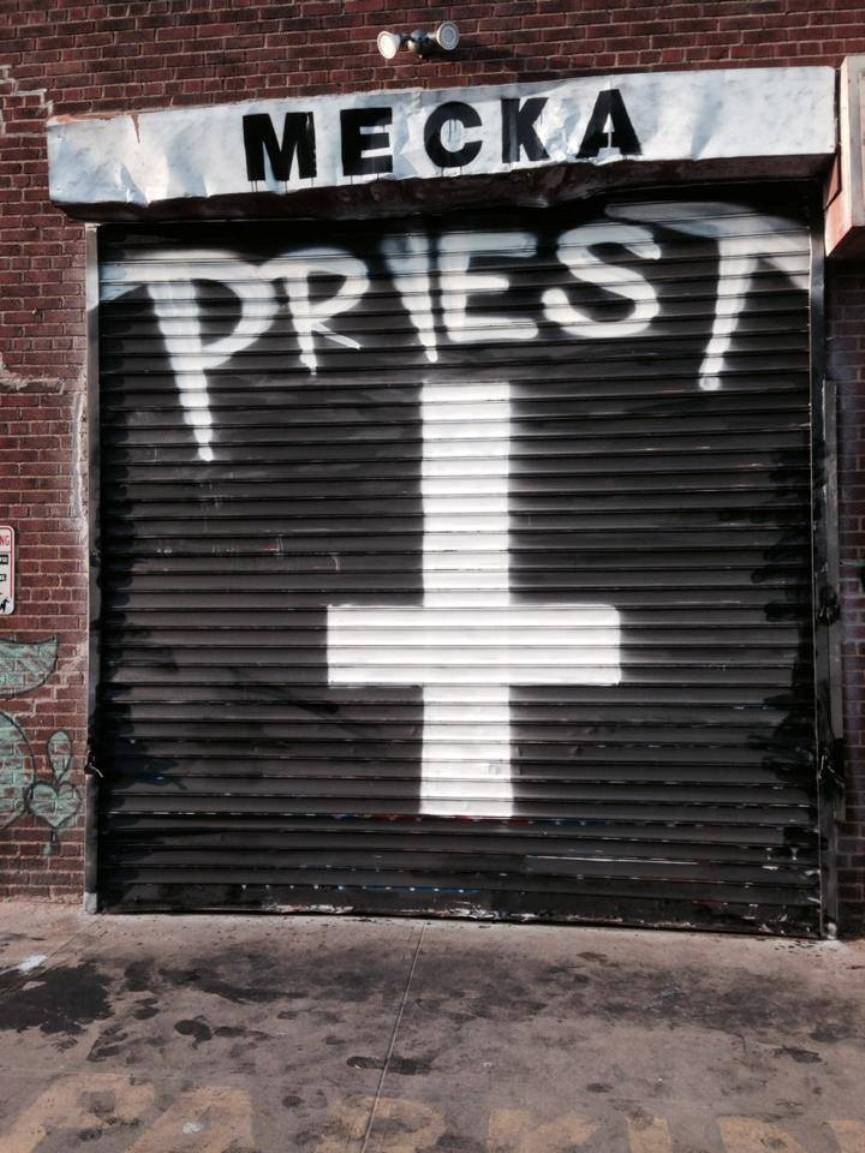 Follow These Galleries
New York City, United States