Draw A Line
They were missing something, so they started Draw A Line.
Three friends from Berlin have been participating in the developing urban art scene for over a decade as organizers, curators and artists. After a while, they realized that their contribution to the movement needs to deepen and they started a printmaking company. Draw A Line is a young venture launched by Manuel Rademaker, Gunnar Triebel, and Stefan Ulrich in 2013 with a goal to help and promote international emerging artists rooted in street culture. Their principal activity is print publishing, based on works by some of the most exciting names of contemporary European urban art scene. The focus is set on brilliant newcomers to the scene, with the aim to help them break through. Artists they represent so far include HuskMitNavn, SatOne, Swanski, Erosie, Jurne, Sainer, Remed, Flying Fortress, Clemens Behr, Zoer and Kanta Kimura.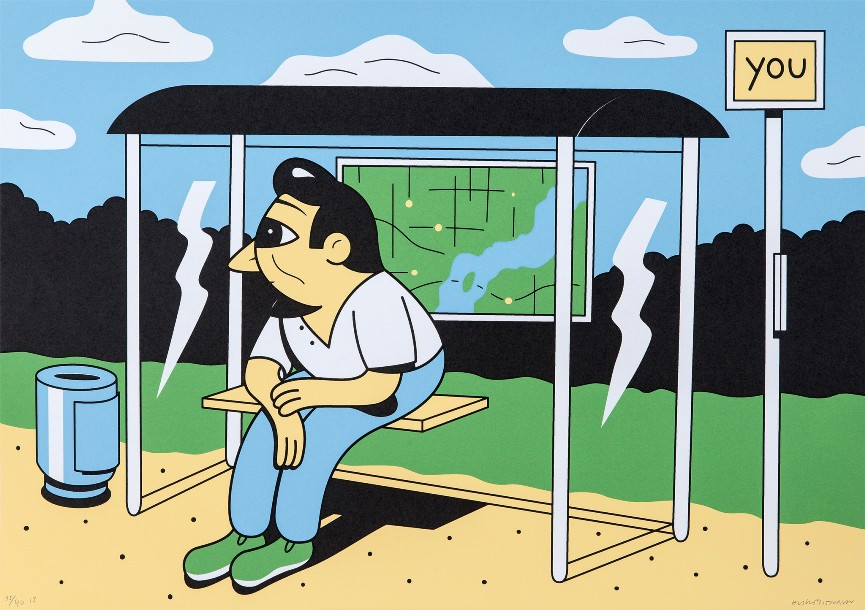 Printmaking tradition has proven itself extremely compatible with street art. It is practically impossible to otherwise reproduce wonderful street artwork, and it's a fact that a lot of art enthusiasts would love to own a piece of it. Draw A Line follow this tradition in close collaboration with artists and screen printers, producing limited, hand printed editions of carefully selected works. They believe that by creating an accessible platform, they can bring these very talented, but often underappreciated artists closer to the global public, interested in purchasing real art at a reasonable price. The passion for street art these friends share is the driving force behind the project and the inspiration pushing them forward.
 Recent limited edition prints published by Draw A Line include a blue rhapsody by SatOne titled Berlin Harddisc, wonderfully drawn Thicket1 by Swanski (sold out!), a witty Busstop by HuskMitNavn and a collage-like piece Pattern Formation Tempelhof by Erosie. We also love pieces by Remed, based on line and color. One of the sold out prints was the fantastic Backyard Kingdom by Sainer, while the Pacific Vortex by Cody Hudson will soon be available.
All of the artwork these printmakers from Berlin present is handcrafted, limited in edition and comes with a certificate of authenticity, and a story behind the piece. Personal touch is given through artist and movement stories that set the prints apart in an endless sea of art production.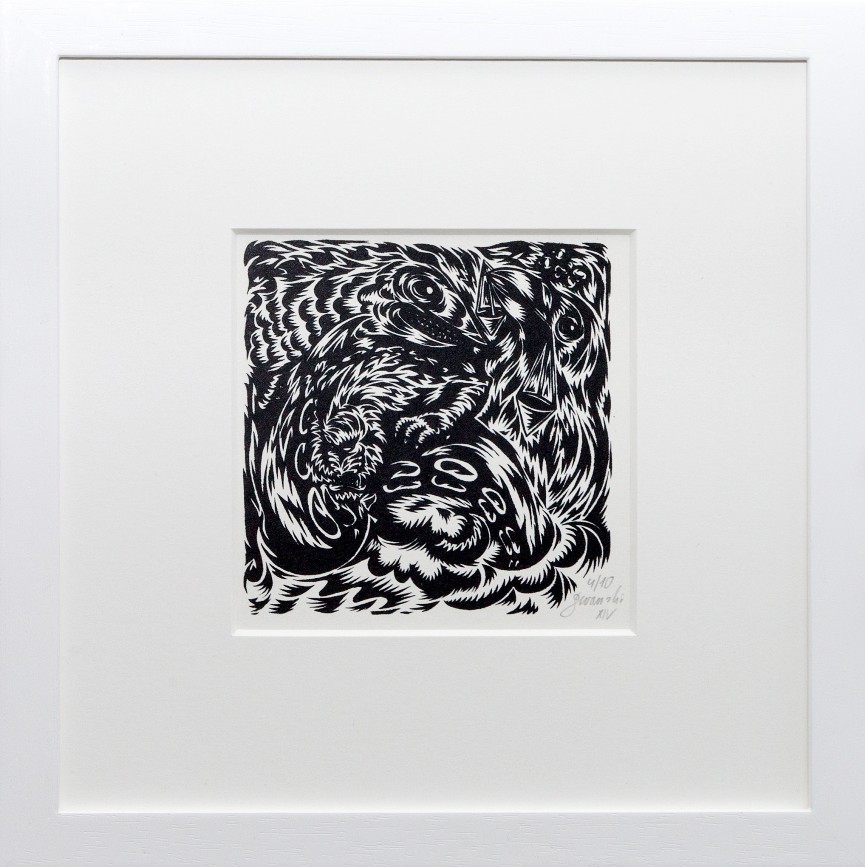 Three amigos behind the Draw A Line did not start exactly from scratch. They already had an established relationship with a lot of graffiti and urban artists and institutions, which came as a result of their long time involvement with the movement. They all come from the world of IT as well, so it was a natural step for them to fuse their passion and their craft into a digital art platform. Draw A Line studio is situated in Neukölln, one of the neighborhoods of Berlin that is currently taking over the spotlight of cultural evolution. Also, their city continuously attracts a lot of talent from all over the world, making their position for this line of work practically ideal.