PRO176 is Pure Evil
Big hi-tech scenes, as if translated directly from comics, bursting with color, but restrained with thick contour is how paintings of PRO 176 can be described. A solo exhibition of this French street artist is coming up, opening on March 6 at Pure Evil Gallery in London. The show will bring new studio works of PRO 176, with his signature renderings of new and classical themes correlated to sci-fi and comic thematics. Open for the most of the month, the exhibit will be on view till March 30, 2014. PRO 176 encountered works of his current major influence, the famous American comic artist, Jack Kirby, at the age of 5. The universe of the French creative is somewhat shifted, while the everlasting battle of good versus evil remains a constant subject of his works. His paintings are packed with unknown galaxies, heroes, villains and robotic characters.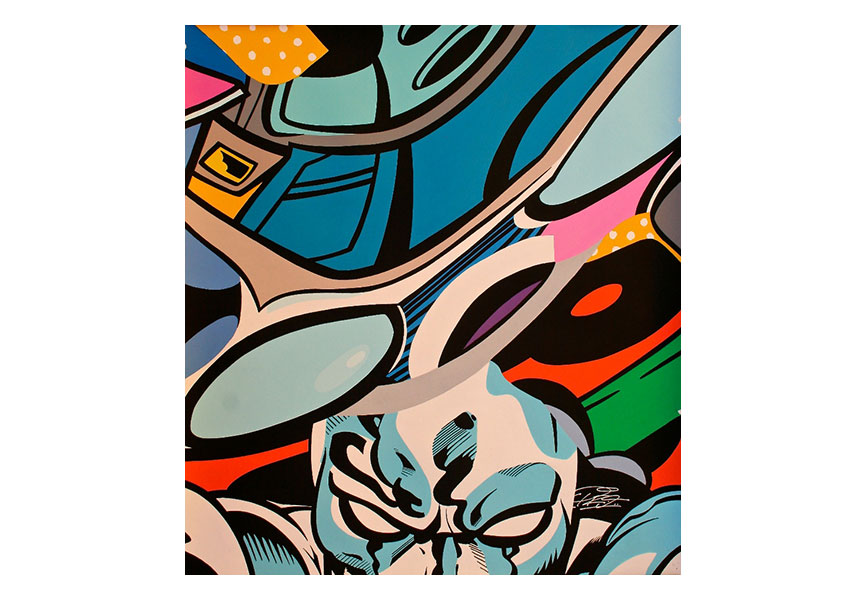 The overwhelming futuristic feel oozes from every corner of the canvas – it is in the huge machines of unidentified purpose, spaceships and barren landscape. The letter forms are somehow intertwined in this sci-fi vortex, ideally overlapping the projected galaxy of the artist's mind. The anatomy of the figures is executed in a brighter palette, but the overall tones belong to cold and strong shades of blue, violet and green. Intense dynamics of the recent paintings leads them towards abstraction, although they are based on the representational world of narrative drawing.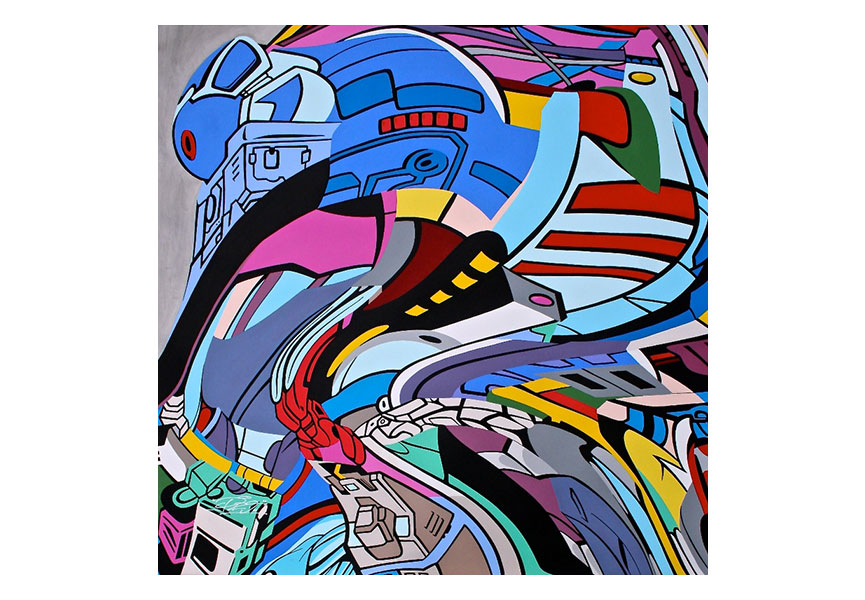 About PRO 176
Pro 176 was born in 1976, and he grew up is a small town close to Paris. He has taken up art as his career choice in early 90's, when he felt inspired by works of Mode2 and Colt. He was a member of Grim Team crew, and later he co-founded UltraBoys International, the crew that developed a style largely influenced by Marvel comics. In 2010 he entered the Germany based RTZ crew (Return To Zero). His other major driving force is rap music, as he collaborated with different artists on their albums as a producer.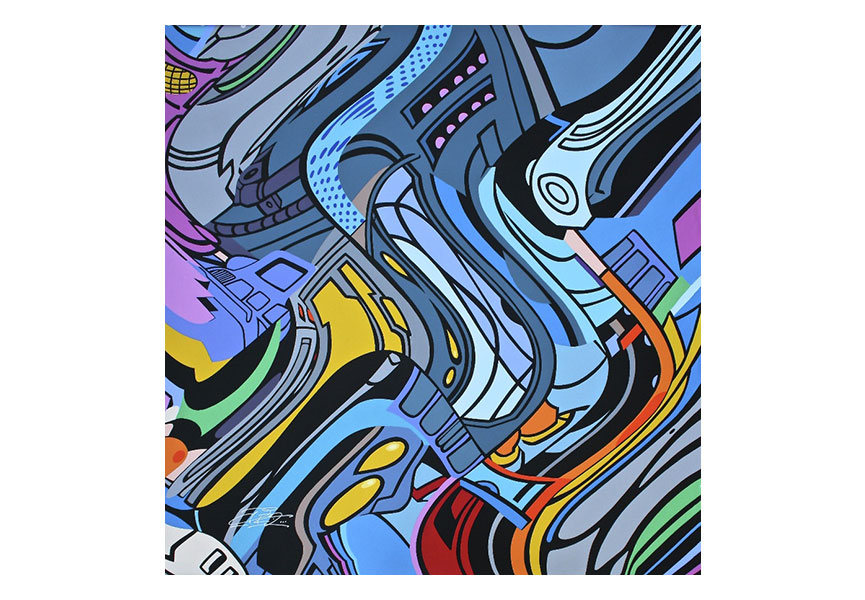 Pure Evil Gallery
Pure Evil is a graffiti artist whose real name is Charles Uzzell-Edwards. He opened the Pure Evil Gallery in Shoreditch, East London in October 2007, while he today resides in Hackney. The gallery is today an artist managed space, located in Hoxton in a historic building. The space is dedicated to showing urban and street art and it is already considered a pioneering entity on the global street art scene. The gallery continuously shows its valor thourgh exhibitions of numerous young artists coming from Britain or from the international art world. Pure Evil Gallery realized several international shows as an institution, in Berlin, Amsterdam, Sydney, Sao Paulo and Beijing.
Pure Evil Gallery thrives on expanding the views by putting various eclectic types of art on display, and by holding a lot of experimental movie nights, creative workshops and live music gigs. Pure Evil Gallery is proud to pay 75% of all sales to the artists. It is also a recording venue, as the space has its own studio in the basement, where live music is produced, and then distributed via gallery website, always available for free download.