Project Space: Retrospective
Woodward Gallery is celebrating the 20th anniversary this year, and the Anniversary Exhibition calendar includes a spectacular project and an exhibition – a Retrospective of Public Art. While the interior of the gallery space will be dressed in a large scale spatial installation, a great mural will be running from the outside wall of the gallery Eldridge Street Project Space. Project Space Retrospective is scheduled to open on June 28 and it will run through July 26, 2014, but the mural will be there to stay.

Woodward Gallery Story
Founded in 1994, Woodward Gallery has been located in the center of a neighborhood of rich cultural background. The contemporary space of the venue provides 5000 square feet of exhibition area, located within the walking distance of the New Museum of Contemporary Art. Floors have different programming, one features exhibitions, while the bottom floor offers space for private viewings, special events and appointments.
Since it has been established, Woodward gallery has been creating portfolios including great names of history of art such as Andy Warhol or Pablo Picasso, while representing a carefully selected roster. Gallery inventory contains works by Robert Indiana, Warhol, and Basquiat, while offering works by NY artists from the 80's East Village, pop artists, and contemporary artists.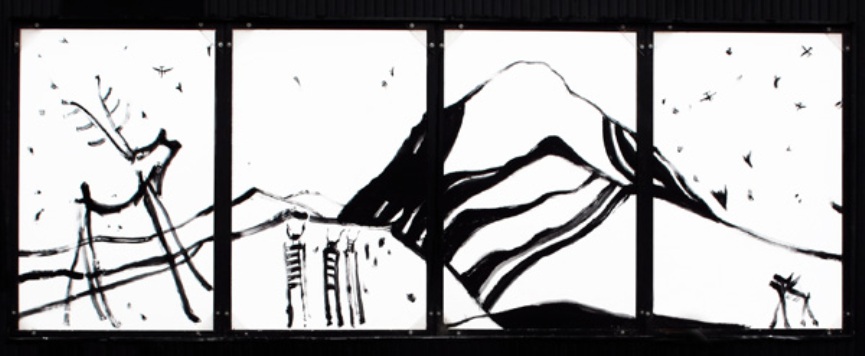 Project Space Retrospective
For the 20th Anniversary Exhibition, Woodward Gallery picked a public wall at 132a Eldridge to be painted by street artists. This project will continue what was started in 2008, since when street artists were invited to make a work made of four panels, of about 4.5m in length when put together. Through time, this panel wall of the GHOST Art Lounge, the annex of the gallery, has turned into a widely known attraction, as it's constantly being photographed and shared via social media networks.

The mural that is about to be painted on the Woodward wall will be created by an intriguing lineup of artists including BLUdog, Cassius Fouler, Chris RWK,Cycle,Darkcloud, David Pappaceno, Diana Garcia, El Celso, FARO, Gabriel Specter, ICY & SOT, JM Rizzi, Ka, Kenji Nakayama, L'Amour Supreme, Michael De Feo, MOODY, NohJColey, NOSEGO, Robert Janz, Royce Bannon, Skewville, Sonne Hernandez, Terence Netter, Thomas Buildmore, and UR New York. The opening of the exhibition and the project will happen on Saturday, June 28 with the party continuing at the GHOST art lounge until 1 am.