Tie me up!
A woman, bound by coarse rope, tightly around her thighs and breasts, with hands behind her back, sways in mid air while ecstasy emanates from the lines of her face. Another is holding the end of a chain wrapped around her neck while the cold steal presses her firm nipples… Does this sound like the beginning of a pornographic film? Does it sound like art? Some images cannot be depicted through the power of words… They need to be felt through the power of one swift execution which begins with a click of a button and the light of a flashbulb. It has been a part of numerous discourses on art to determine where do the lines between beauty and perversion, pain and excitement, desire and control may lie. This is a short story of a triangle of erotica, sadomasochism and art…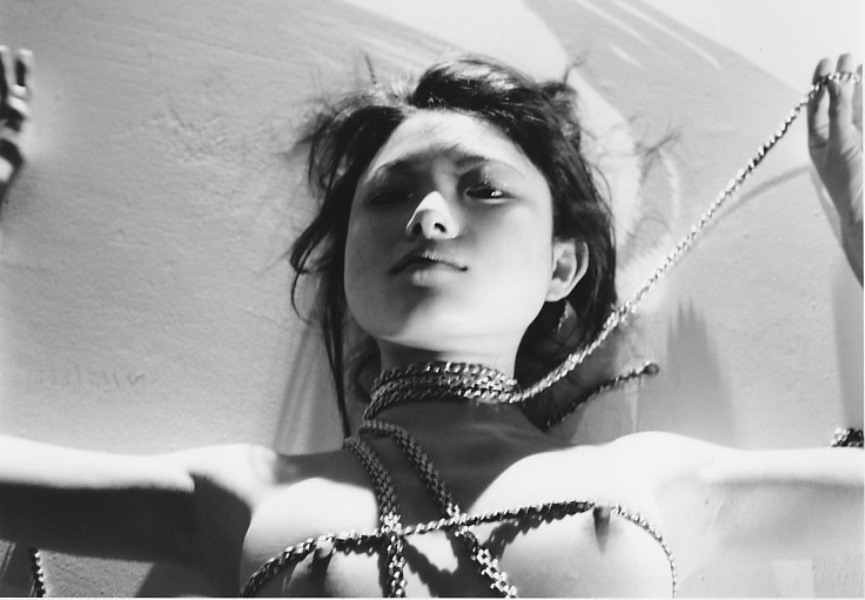 The Context of Sadomasochism?
Instead of giving an overview on the concept of bondage in art and popular culture, or considering the pornographic and/or sexual connotations of this notion, let us briefly turn to the relation between the notions of sadomasochism and bondage. This kind of approach can provide a certain context for understanding the correlations between art and pornography, and, what is more important, a valuable context for the artwork of Nobuyoshi Araki. Firstly, there isn't a necessary and inherent relation between bondage and sadomasochism – one does not simply imply the other. Although bondage can be perceived as part of a culture, not only a type of practice or a sexual preference, the notion of sadomasochism is a wider one. The man responsible for the establishing of the terms of sadism and masochism is a German psychiatrist Krafft Ebing. Today, however, the community of people who perceive sadomasochism as a way of life, do not commend the definition of this doctor, as he attributed sadism to men and masochism to women. This was somewhat adjusted by Sigmund Freud, who created a singular notion out of the two terms. He went on to analyze the ways in which this notion can be understood through his now famous method of psychoanalysis. However, probably the most interesting input, especially in the light of the appreciation of Nobuyoshi Araki's expression, had been given by French existentialist philosopher and writer Jean Paul Sartre…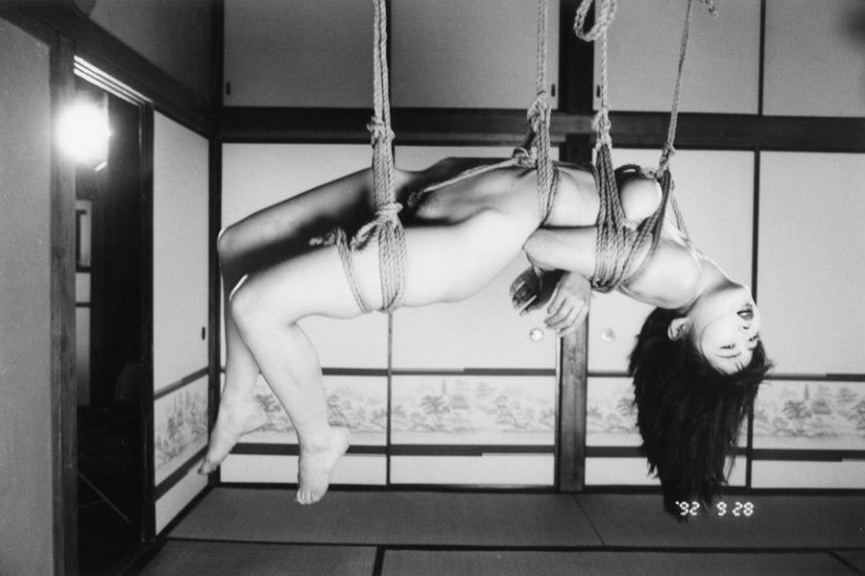 The Art of Nobuyoshi Araki
One could argue that the root of sadomasochism is reflected in the desire for power. Sartre had said that this desire shows itself as a need for taking the other. It is the balance between control and desire, a distinctive play between "subject" and "object." In this regard, sadomasochism is not a perversion, or simply a mode of expressing sexual desire. It is a culture and a way of life, a situation which caries a certain notion of beauty. This is something that Nobuyoshi Araki tries to capture within his aesthetics…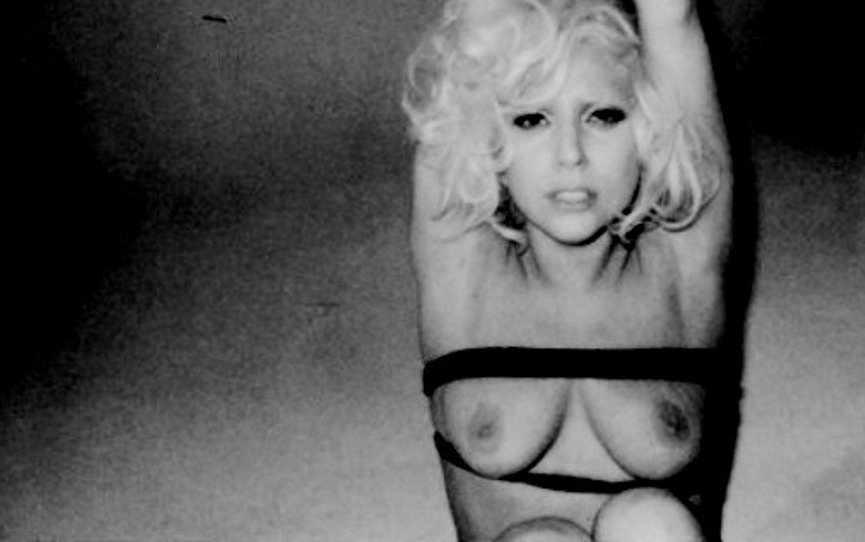 Because It Is Erotic Art
It is not our intention here to impose a question of whether Araki's expression represents pornography or, in fact, erotic art (for a thought-provoking text deliberating the notions of porn and erotic work, read our last week's Provoke! article When Does Sensual Art Turn Into Porn?). In the context of Araki's creative process, this represents a non-issue. It could be said, in fact, that the notion of separating artwork and pornography represents an inherently Western perception. The creator himself has said that he likes to take photos similar to shunga. However, it could be argued that Araki's investigations try to decode the horizon which is suggested by the work of shunga. His work resides somewhere between the notions of popular and the duality of public/private: the first aspect refers to the echo of Araki's work in the global context, and the second resonates in the cultural space of Japan. But, what does the market say?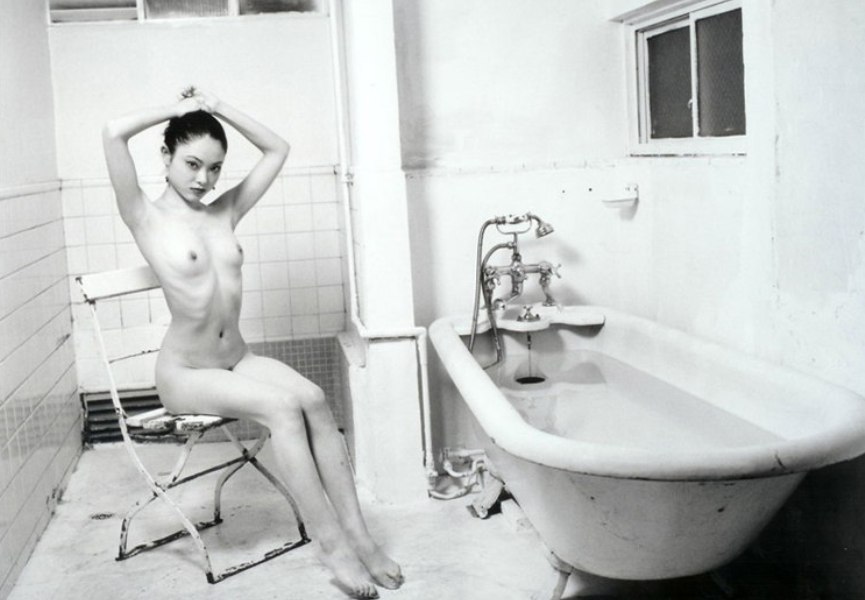 Nobuyoshi Araki on the Art Market
When it comes to the positioning of Araki's artwork in the international art market, the tendencies seem to be clear. If we were to point to only a couple of pieces that are present in the art market, it becomes clear how the artist's work is perceived. For example, if we were to look at the provocative work, an untitled piece depicting a seated bound nude is estimated to go as high as £6,000. On the other hand, A set of 25 Polaroids (25 works made in the in the period between 1990 and 1999) is estimated to be €40,000-50,000. As for the now famous pieces such as Kinbaku (Bondage) from 1979 or Marvelous Tales of Black Ink (Bokuju Kitan) from 2007, the prices are only available on requests from galleries.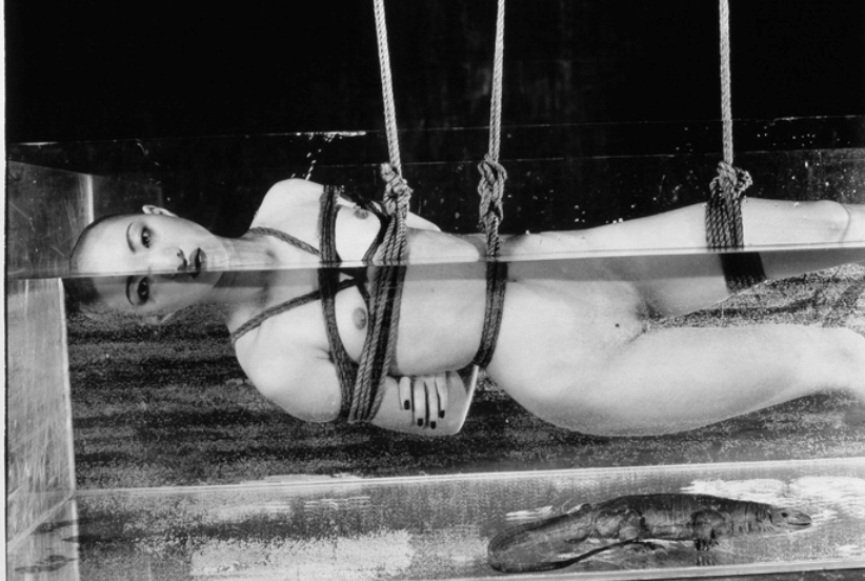 Nobuyoshi Araki – On the Other Side of Sadomasochism
Although the artist has been photographing diverse elements of life during his decades long career, this had been a look on the side of his work which stays with a person long after seeing it. The connotations of bondage and sadomasochism are merely vessels to convey a powerful exploration of concepts such as pain, desire, ecstasy and, most notably, eroticism. Sartre's words on sadomasochism seem to point to something which can be understood as a spontaneous summation of Araki's work – he plucks that mesmerizing moment of possessing the other out of reality and situates it in a photograph. Thus, to ask a question of whether his photography belongs to pornography or art, becomes truly irrelevant…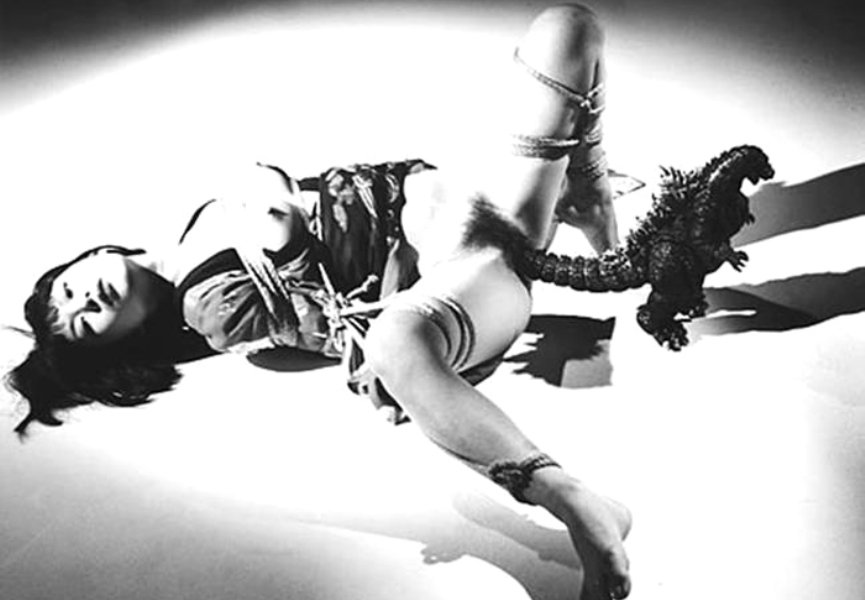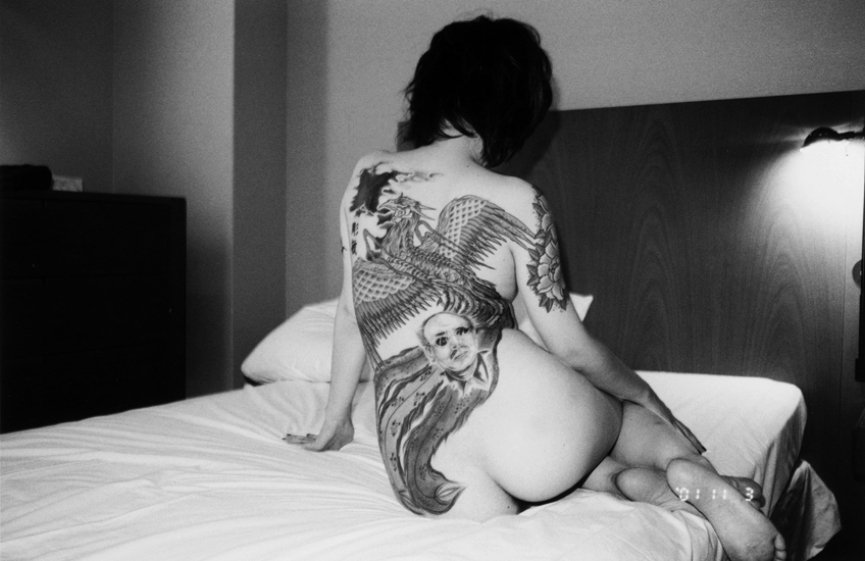 Note: All images © Nobuyoshi Araki (some images, featured included, have been cropped for illustration purposes)
No matter what your taste is, explore the diversity of the art world with a free sign up for My Widewalls!