Public Provocations
As in the previous five editions, this year's Public Provocations at COLAB Gallery brings various styles, disciplines and techniques of urban art. It all began in 2009 when the gallery still carried the name Carhartt. Starting from the viewpoint that street art began as a provocation and has become a permanent feature of urban landscapes Public Provocations brings this diverse form of communication into the gallery. The sixth season of Public Provocations opens this Saturday, June 14th and runs until October 25th.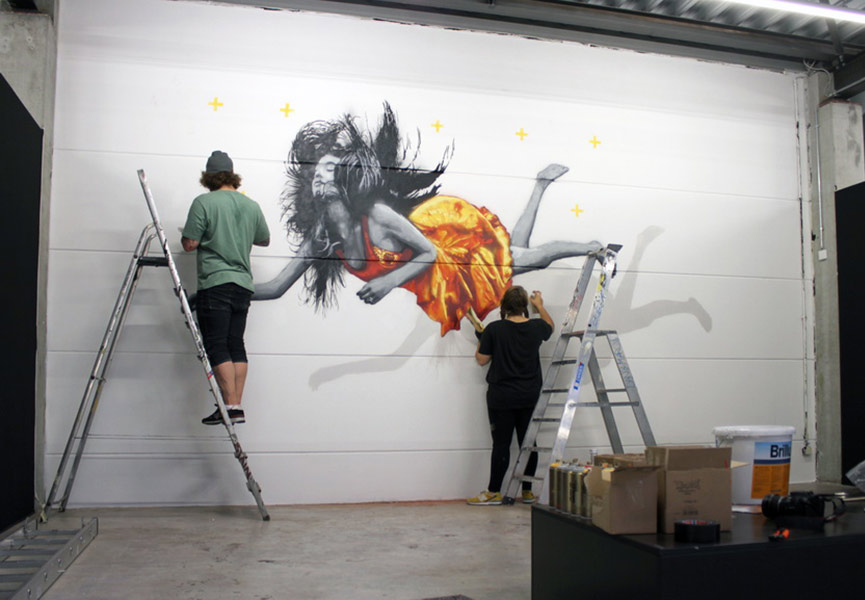 Emerging and Established Artists
In correlation with Art Basel, a diverse range of Urban Art will be presented with a collection of both new talent and experienced artists. The artists come from all over the world, from the USA, Canada, UK, Finland, Serbia, Spain, and Germany, each with their own distinct technique and vibrant ability. One of them is Logan Hicks (USA), the first artist to experiment with multi-layered stencils to achieve a photo realistic level of work, or Roman Klonek (DE), a traditionally trained woodcut printer inspired by old fashioned East European cartoons. COLAB Gallery will also host the Canadian artist Laurence Vallieres, whose sculptures reach as far as 3 meters high and are made from carton and resin.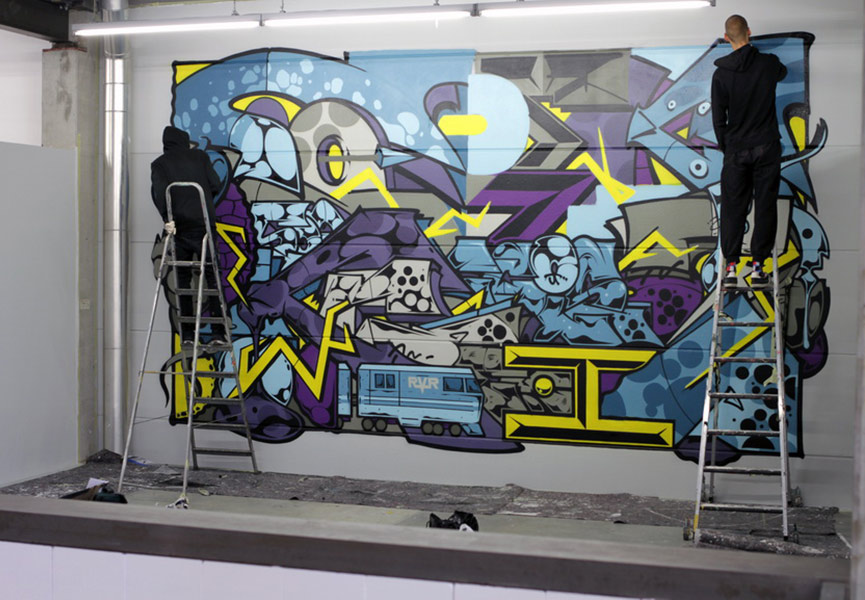 Equal Space
Whether it is installation, oil, acrylic, can, stencil artists, writers, or traditional woodcutter, the COLAB Gallery seeks to offer a window into the world of urban art. The artists are given an equal space and their own surface to create worlds that represent their individual craft, stories, and skills.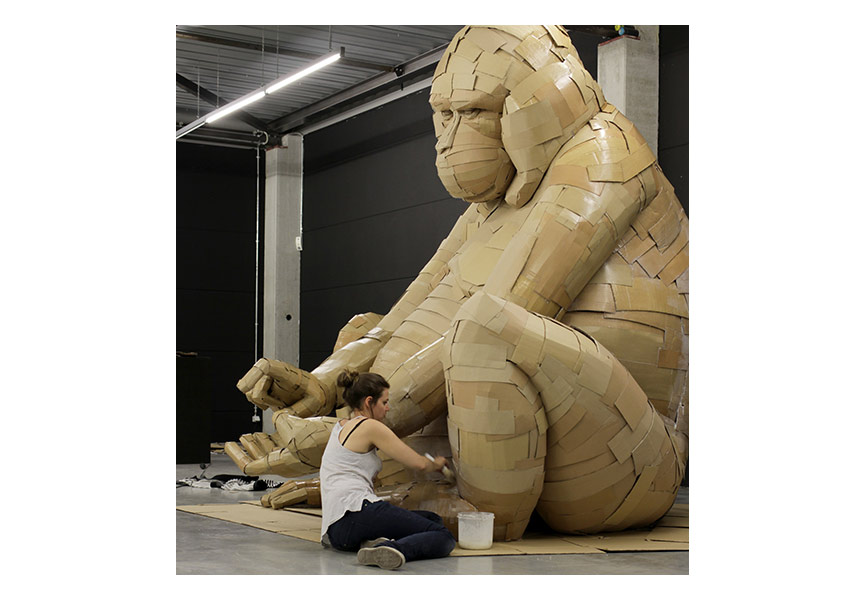 About COLAB Gallery
The COLAB Gallery, formerly known as the Carhartt Gallery, stands for the variety and creativity of the Urban Art Scene. The change of name goes align with a greater emphasis of the mission of the gallery: fostering collaboration. COLAB Gallery, an alteration of the made-up expression collaboratorium, stands for the location – the gallery, where thoughts, visions and ideas of different people and cultures collide with each other and are implemented by collaboration and exchange. This energy is mirrored in every exhibition. As one of the largest galleries for Urban Art in Europe with more than 300sqm of exhibition space, the COLAB Gallery has in the last seven years contributed importantly to introducing this new direction of art to the broad mass and thus making it possible to experience. More than 80 national and international artists from various disciplines of urban art were exhibited over the past seven years during the Public Provocations exhibitions in summer and the topic free winter exhibitions.