PULSE New York - One of New York Finest Art Fairs
One of New York's finest art fairs celebrates this year its 11th anniversary. With more than 100 artists from around the world, PULSE New York gives a perfect opportunity for art lovers, collectors and dealers to follow the latest developments in the world of contemporary art. Founded in 2005, PULSE Contemporary Art Fair is an established part of the annual art calendar with editions in New York and Miami Beach. The fair is recognized for providing its international community of emerging and established galleries with a dynamic platform for connecting with a global audience. PULSE offers visitors an engaging environment in which to discover and collect the most compelling contemporary art being produced today.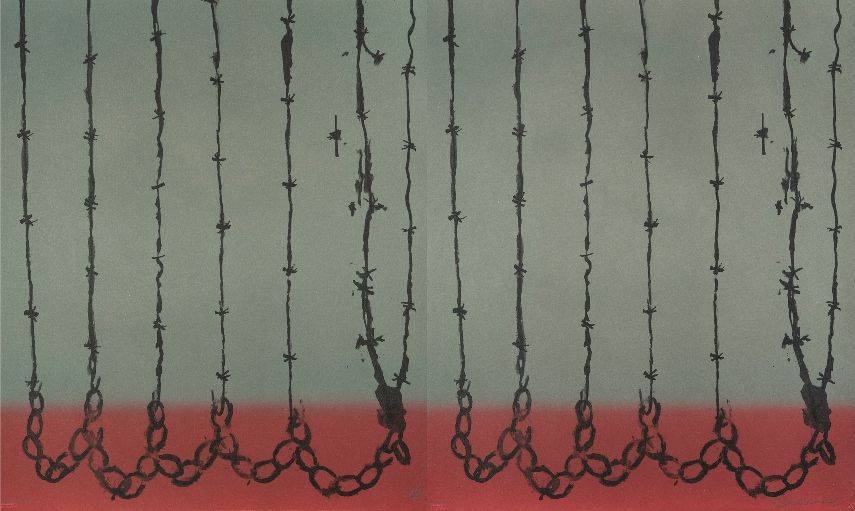 PULSE New York 2016 Exhibitors
Exhibitors will be presented in two categories, PULSE and POINTS, which will be integrated throughout the venue. PULSE exhibitors include a diverse community of established and emerging galleries across Europe, Africa, North America and South America presenting solo or multi-artist booths. Dual-artist exhibitions will be part of a special focus called Conversations, which debuted last year at PULSE Miami Beach, and highlights an exciting curatorial opportunity for galleries to explore visual and conceptual dialogues between two artists they represent. POINTS spotlights alternative spaces and projects, non-profits and first-time exhibitors.
| Gallery | City |
| --- | --- |
| 532 Gallery Thomas Jaeckel | New York |
| Acacia Gallery | Havana |
| Adah Rose Gallery | Kensington |
| Antonio Colombo Arte Contemporanea | Milano |
| Black & White Gallery | Brooklyn |
| bo.lee gallery | London |
| Brodsky Center, Rutgers University [POINTS] | New Brunswick |
| Causey Contemporary | New York |
| CEDE GALLERY | LIMA |
| Christopher Moller Gallery | Cape Town |
| CYNTHIA-REEVES | Walpole |
| Cynthia Corbett Gallery | London |
| Davidson Contemporary | Manhattan |
| Emerson Dorsch | Miami Shores |
| Ferrin Contemporary | North Adams |
| Front Room Gallery | Brooklyn |
| Galerie Italienne | Paris |
| Galerie l'Inlassable | |
| Galleri Urbane Marfa + Dallas | Dallas |
| Gallery Poulsen | København V |
| Garis & Hahn | New York |
| Hilger NEXT | Vienna |
| Honey Ramka [POINTS] | Brooklyn |
| JHB Gallery | New York |
| JONATHAN FERRARA GALLERY | New Orleans |
| Kinder MODERN [POINTS] | |
| Laffy Maffei Gallery | Paris |
| Linare/Brecht Gallery | Wailea-Makena, Maui |
| LIVINGSTONE GALLERY THE HAGUE - BERLIN | The Hague |
| Lower East Side Printshop [POINTS] | New York |
| mc2gallery | Milan |
| Nohra Haime Gallery | New York |
| PENTIMENTI GALLERY | Philadelphia |
| Pictura Gallery | Bloomington |
| PITT PROJECTS [POINTS] | Worcester |
| Sienna Patti | Lenox |
| SIM SMITH | London |
| SVA Galleries [POINTS] | New York |
| Thierry Goldberg Gallery | New York |
| Times Square Arts and Cuban Artists Fund [POINTS] | New York |
| Uprise Art | New York |
| Visual AIDS [POINTS] | |
| WAGNER + PARTNER | Berlin |
| William Baczek Fine Arts | Northampton |
| Winston Wächter Fine Art | New York |
Programming
Programming will be presented in tandem with PULSE's dedicated community of partners and collaborators via four platforms – PERSPECTIVES, PLAY, PRIZE and PROJECTS – that enhance the fair-going experience. PERSPECTIVES, an ongoing series of panel discussions that provoke dialogue between industry leaders and the public, will take place daily at 1pm and will be presented in collaboration with Whitewall, Hyperallergic, Joey Lico, and artist Macon Reed. PERSPECTIVES topics include new approaches to building an art collection; art and revolution; cultural identity and artistic practice; and the cultural impact surrounding the disappearance of lesbian and dyke bars. PLAY, the fair's dedicated platform for new media and video works, will be curated by Joey Lico, Independent Curator and Director of Programming for The Cultivist.
PRIZE, a cash grant awarded to an artist featured in a solo exhibition, will be selected by a jury including curator and ARTNOIR co-founder Larry Ossei-Mensah, art critic and writer Anthony Haden-Guest, Matthew Israel of Artsy's Art Genome Project and Hyperallergic.com editor-in-chief Hrag Vartanian. PROJECTS will include Stacked Datsun, a work by Yumi Janairo Roth, represented by Sienna Patti and a metallic pixel inspired installation ⌘+⌘+⌘+⌘+ by British artist Mia Taylor alongside the fully immersive experience Macon Reed, Eulogy For The Dyke Bar presented by Mackin Projects. The working bar pays homage to the legacy of dyke and lesbian venues, an increasingly rare component of the contemporary queer cultural landscape. Reed's installation recreates the playful physicality of these iconic spaces, equipped with a full bar, pool table, juke box, and wood paneling. The installation brings to question the cultural ramifications associated with the disappearance of these venues and examines the lines between transformation and failure that contribute to this phenomenon. The bar will debut during the Private Preview Brunch with daily performances by queer and trans artists for the duration of the fair.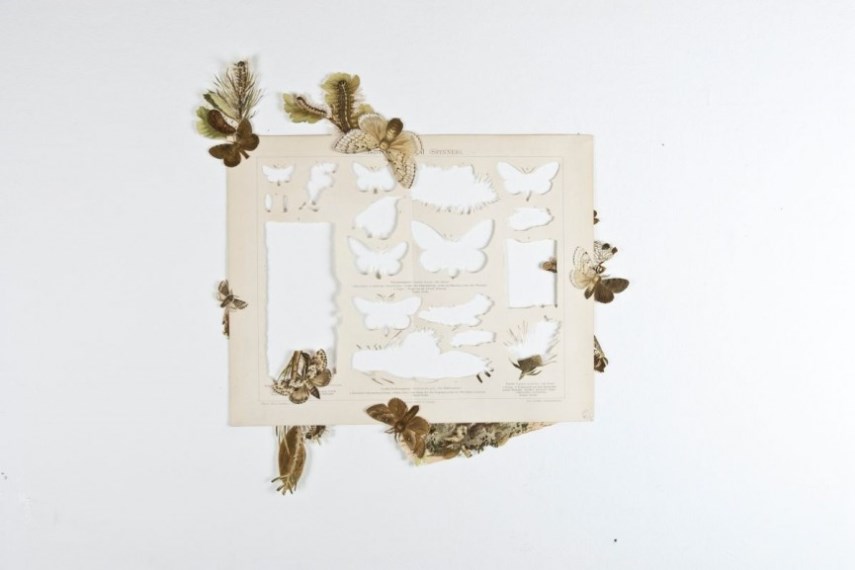 Advisory Committee
Advisory Committee of the PULSE New York is consisted of a valued group of curators, directors and gallerists who actively support and advise the fair. Maxwell Davidson and Charles C. Davidson are directors of Davidson Contemporary, which was founded in 2006 as a subsidiary of Maxwell Davidson Gallery with the intention of finding new, emerging, and mid-career artists around the world, and cultivating their work through exhibitions, art fairs, and placement in public and private collections. Sherry Dobbin is the Creative Director & Director of Times Square Arts at the Times Square Alliance. Since February 2012, she has developed programs for Times Square's ELECTRONIC billboards, public plazas, vacant areas, popular venues, and online platforms. Alice Gray Stites serves as Museum Director and Chief Curator of 21c Museum Hotels, North America's first multi- venue museum dedicated solely to collecting and exhibiting art of the 21st century. Finally, Cai Wagner studied Arts and Humanities at Freie Universität Berlin. Before starting his first gallery in 2000 with partners, he worked as a theatre stage designer.  In 2008, he opened his current gallery, Wagner + Partner, in Berlin focusing on contemporary painting and photography. For 10 years, Wagner was a board member of the Berlin Gallery Association. He lives and works in Berlin.
The Location of the Main Venue of PULSE New York
Practical Information
PULSE New York 2016 will open on March 3 and will last until March 6, 2016. PULSE will host its Young Collectors Cocktails on Thursday, March 3 from 6pm-8pm, inviting young collector groups and VIP guests to discover the fair's international selection of exhibitors and projects while enjoying special performances as well as custom beverages, courtesy of Emory® Vodka and WARSTEINER Premium German Pilsener. The main venue of the art fair is the Metropolitan Pavilion in Chelsea at 125 West 18th Street. For more information, please visit the official website of the art fair.
Featured Image: WAGNER+PARTNER. Thomas Wrede, The Luminous Screen, detail, 2015. C-Print diasec. 37×51 in. Courtesy of WAGNER+PARTNER. All Images courtesy of PULSE New York.