Pure Evil - Hidden in Plain Sight at Vertical Gallery
The art of Pure Evil is heavily inspired by the urban and skate culture he witnessed during his decade-long sojourn in California in the 1990s. The artist has been exhibiting his works all around the world, and now, he will be visiting Chicago for the first time. Titled Hidden in Plain Sight, his latest art exhibition will be coming soon to Vertical Gallery. The show will feature the latest body of work by the prolific artist who has produced fanged bunnies and Warhol-esque portraiture famous throughout the streets and galleries worldwide.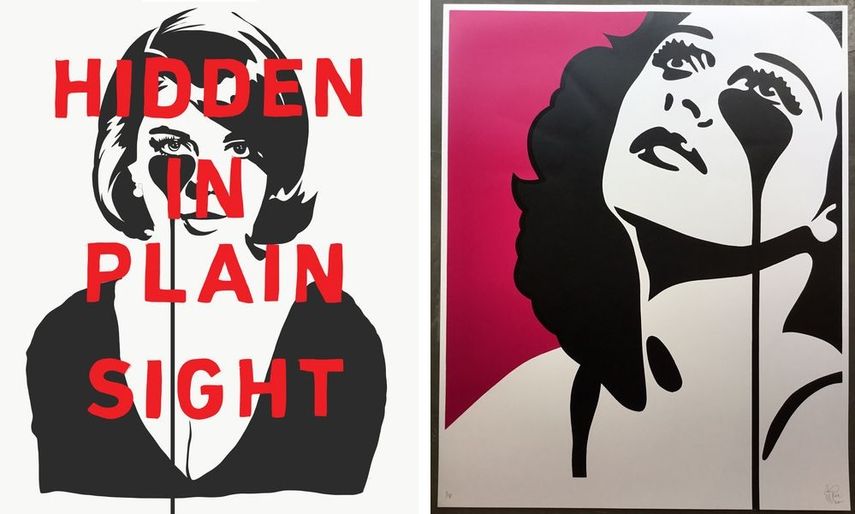 Becoming Pure Evil
Pure Evil is the alias of the Welsh-born graffiti artist Charles Uzzel Edwards. After living in California for 10 years, his enthusiasm for Street Art grew as he returned to London. There, he became involved in Banksy's pop-up gallery concept known as Santa's Ghetto and began producing his trademark images of fanged bunnies and portraits of famous figures. As the artist explained, the bunny showed up one day in his sketchbook, coming from a hare he had killed with a shotgun in his youth which returned to haunt him for his past sins. He often takes artistic excursions into the darker side of people and their social ills, a worldview drawn from his Catholic upbringing and the battle between good and evil. By developing a truly unique style of painting, his simple vision of the dark side aided the creation of his new works.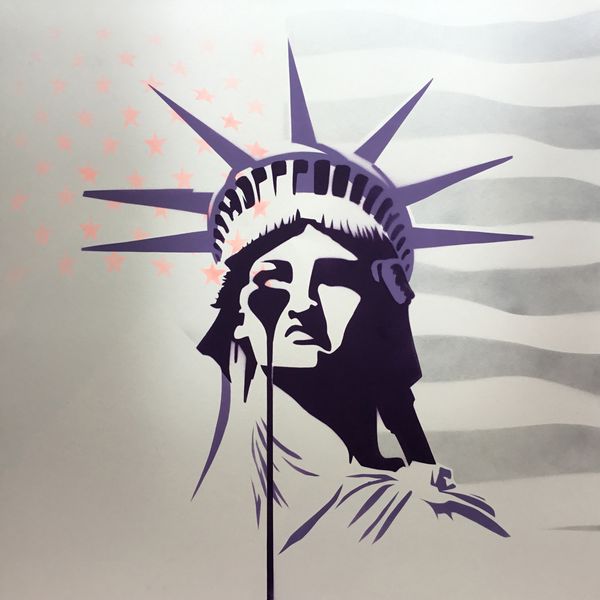 Icons of East London
A child of contemporary London and Silicon Valley-era San Francisco, Pure Evil has employed a variety of contemporary street art media, from spray paint, pastels, glow in the darks and phosphorous paint, to acrylics, neon, steel, stencils, tempera paint and markers, as well as various methods of screen printing. Primarily consisted of modern icons, his art expresses both a biographical signature and western culture critique. As the artist once explained, he is not interested in being subtle, but rather wants to make people look. Also, he is always questioning everything he's doing. His bold images are regarded icons of East London.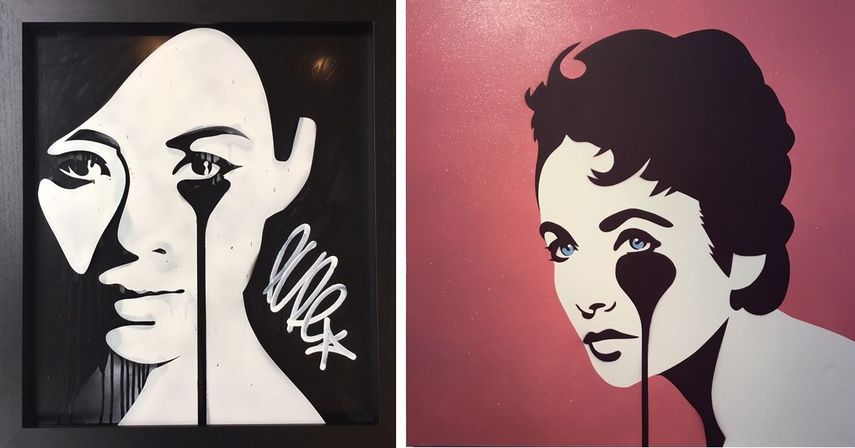 Pure Evil Art Exhibition at Vertical Gallery
Over the past 15 years, Pure Evil has had art exhibitions at galleries and museums all over the world, including China, Hong Kong, South Africa, Russia, Mongolia, Brazil, USA, Chile and all over Europe. He is also the founder of the Pure Evil Gallery, offering many principles on the work of the artist, as well as guidelines for potential exhibitors. The exhibition Hidden in Plain Sight will be on view at Vertical Gallery in Chicago from June 3rd until June 24th, 2017. The opening reception will be held on Saturday, June 3rd from 6 to 10 p.m. The artist will be present.
 Featured image: Pure Evil. All images courtesy of Vertical Gallery.