Ra Deal
On view at the progressive Mighty Tanaka Gallery in Brooklyn, New York is the exhibition entitled Ra Deal, curated by Liz Artinian from Bunnycutlet Gallery. The show is a presentation of new body of work by two artists, Douglas Ra and Jared Deal, running through the end of this month – 28th June, 2014. Ra Deal is the representation of duality in two different approaches to the imaginary or metaphorical portraiture. It showcases a series of Ra's drawings across the series of Deal's acrylic paintings, emphasizing contrast of black and white and color and the elaborate drawing and the comic-like painterly style. The two artists share an affinity for similar subjects, often depicting animal heads instead of human, assigning these beings unexpected, humorous and ironic roles. As if their work is illustration of the contemporary fable, Ra
and Deal continue criticizing human nature creating skilfully produced artwork.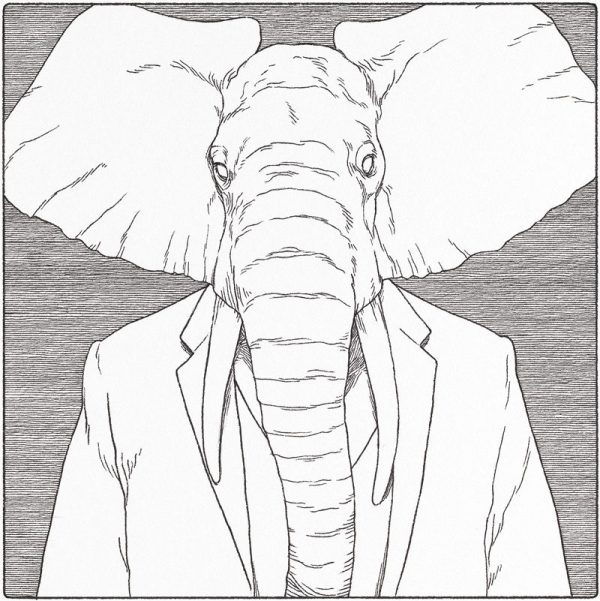 Douglas Ra
The work of Douglas Ra is deeply influenced by his formative background bound to the Queens, New York. Drawings he creates are executed with fine, precise lines in ink, shifting from depictions of everyday routines to absurd violent outbreaks pertinent to the contemporary urban lifestyle. Ra's characters emulate human beings, as they are defined by animal heads, which provides a distinctive satirical element to his criticizing portrayals. No faces are recognized, but characters are brilliantly pictured, surpassing the prejudicial moments related to social status or race. The artist deliberately avoids reminiscences with any particular person in the most intelligent way, providing them solely with universally recognized characteristics seen in various animal species. It's obvious scenes he depicts tell of human conflicts, but it's more evocative and enticing seeing one animal attacking another with weapons or props, pretending to be human, much like the animals once so magnificently  described by George Orwell.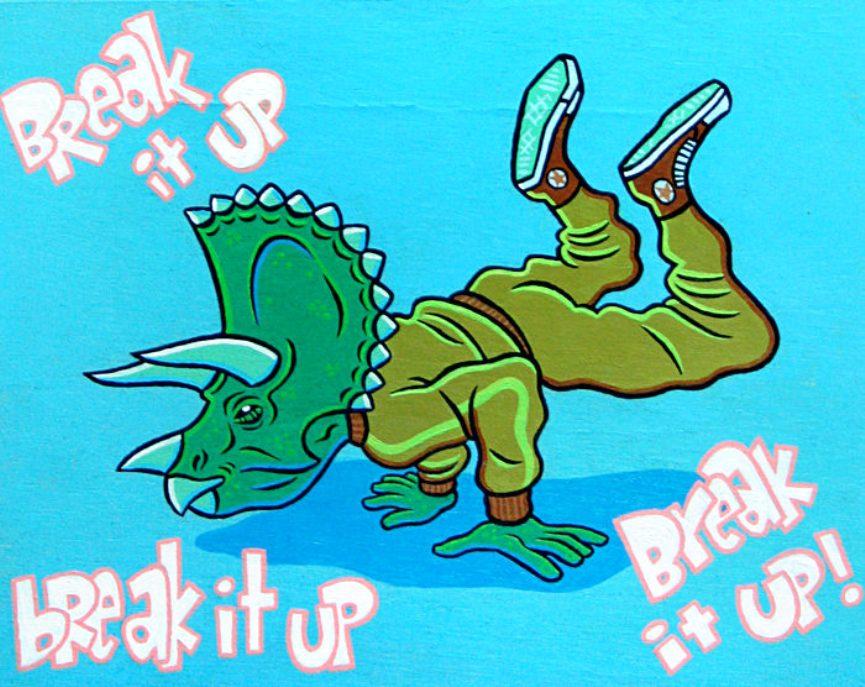 Jared Deal
Anthropomorphic characters inhabit colorful acrylic paintings by Jared Deal as well, but the inspiration for the choice of this iconographical solution came to the artist from another source. Deal comes from Delaware, a forest rich area, and his growing up in that environment had a lot of impact on his artistic self. His oeuvre is characterized by fusion of three key elements – his deep childhood attachment to animals, two decade New York City living experience and his professional occupation as an animation director. His body of work does not exude the criticism as Ra's oeuvre does, on the contrary – it's a happy, optimistic mixture of influences such as graffiti, pop art, fashion, toy scene, street culture, cartoon characters and completely personified animals. For the Ra Deal show, Jared Deal created a series of paintings with a clear focus on animals that are today extinct. To humorously depicts their destiny, the artist chose to put these animals in situations we would culturally perceive as retro – they dwell in the past, hold retro props, engage in retro activities. More inspiration came to the creative from the character of Mr. T and shows such as Sesame Street, Duck Hunt and Nintendo games.