Ralph Kiggell is Revealing the Sacred Shapes at Thavibu Gallery in Bangkok
New works of woodblock prints and standing forms by the British artist Ralph Kiggell, are soon to be presented in Thavibu gallery. The exhibition is named Sacred Shapes, and with no double meaning, it features a reinterpretation of common decorative elements and forms from Britain and Thailand. This is a continuation of series of Kiggell's works dealing with the same subject, where the artist offers a different point of view, focused on some ordinary objects we commonly encounter. The artist finds the process of woodblock printing fascinating, as he stressed out that there is something utterly compelling about carving a design on one material and then transferring it onto another. In such a transitive process, something more is gained than lost, which can be later on experienced in a completely different manner.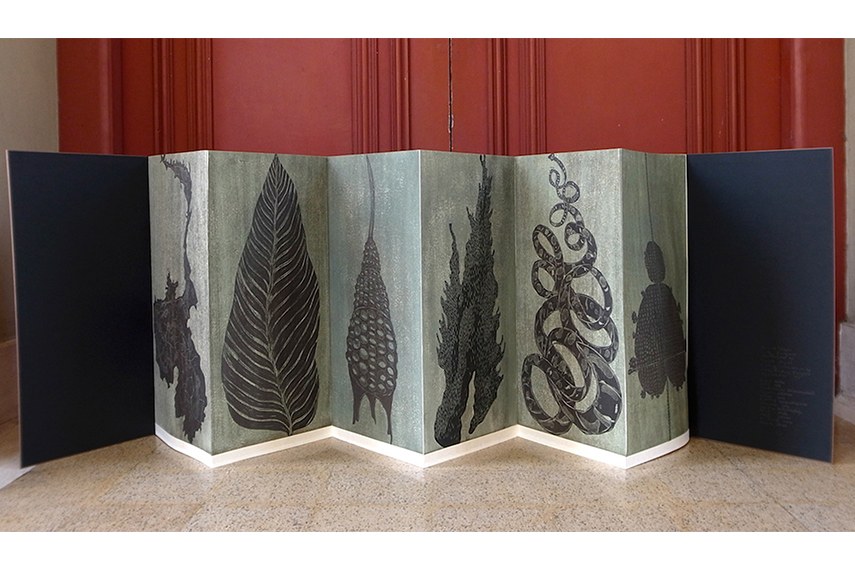 Kranok – Reinterpreted and Reinvented
The objects of national symbolism and cultural identity of Britain and Thailand are the focus of this exhibition. Flags, pinnacles, mandalas and stupas are being reshaped, recolored and, ultimately – reinvented through a variety of media the artist uses. Kranok, a commonly used decorative motif in Thai architecture, painting, costume design and culture, is shown through an unadorned series of black shapes on a greyish background. In such way, Ralph Kiggell puns the pervasive pattern of kranok and reinterprets its meaning and purpose. Perceived as a soothing, elegant shape, usually found on Thai roofs, crowns or dancers' clothing, kranok embellishes the gentility and calmness that is always the final goal in the character of Thai culture. To such an extent is kranok omnipresent that its obvious influence can be seen even in Thai calligraphy. In this show, the artist presents a group of 12 seemingly unrelated objects, coming from different backgrounds like science, geography and nature, that actually carry the symbolic pattern of kranok within them.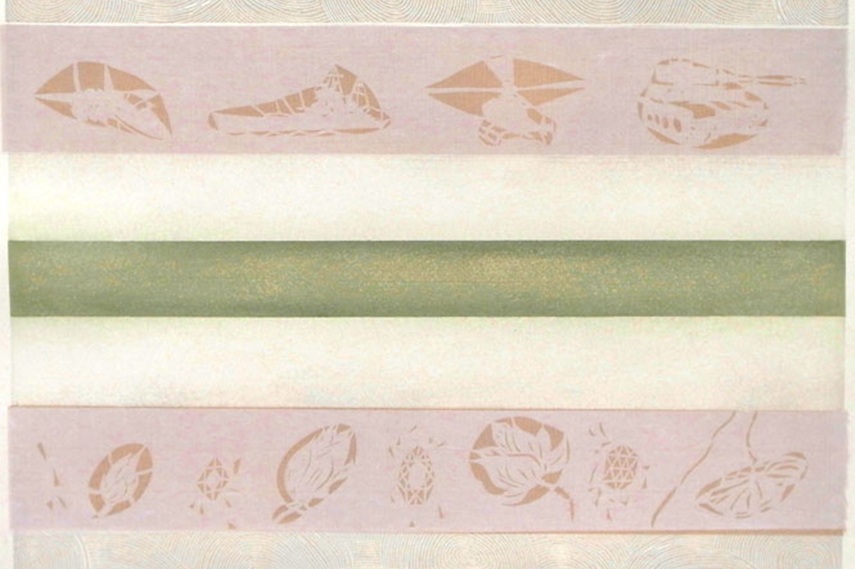 Ralph Kiggell Questions the World's Perception of Thailand, and Thailand's View of the World
Living abroad in a foreign country that may not necessarily be as distant geographically, but distant in culture and lifestyle, can prove to be quite a life-changing experience. Unfortunately, in some countries, especially those of the Far East, people can never seem to fully accept you as one of their own, no matter how well you speak their language or immerse yourself in the culture, you always remain alien to them. This is exactly what inspired Ralph Kiggell to create this exhibition, through which he reflects on the pleasure and discord of being a stranger. The series of works Sacred Shapes questions how the world sees Thailand, and how Thailand perceives the rest of the world and its influence.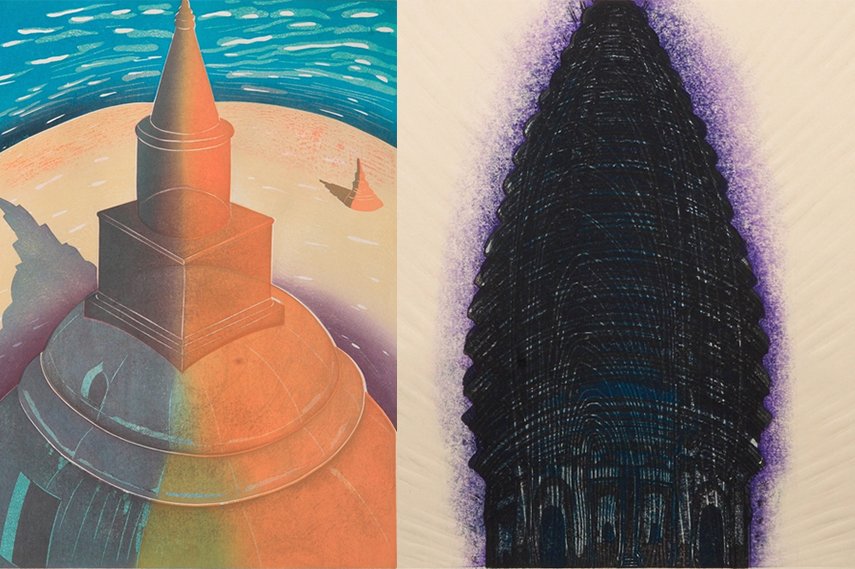 The Sacred Shapes by Ralph Kiggell at Thavibu Gallery in Bangkok
Having his own studio in Bangkok, Ralph Kiggell not only makes a big part of the Bangkok scene, but he often visits various parts of Asia to participate in workshops, exhibitions and conferences about the fascinating world of woodblock printing. As someone who is deeply immersed in the culture of Asia and its array of styles, Kiggell aims to present this eclectic influence through a number of different media, such as woodwork, 3D prints, porcelain, clay and paper prints. Sacred Shapes exhibition by Ralph Kiggell opens on July 25th and remains on view until August 31st, 2015, in Thavibu Gallery, Bangkok.
Don't be afraid to feel like a stranger, with a free sign up for My Widewalls art becomes your friend for life!
All images courtesy of Thavibu Gallery Featured images: Ralph Kiggell – Black Flag, 2015 Ralph Kiggell – Six Standing Forms, Ed 6, 2015 Ralph Kiggell – Six Standing Forms, Ed 30, 2015