A Major Raymond Pettibon Art Exhibition Opens at New Museum
Although he is one of the most significant figures in American art since the 1990s, Raymond Pettibon art has never been presented this extensively in New York. To change this fact there is the New Museum, ready to host a major survey exhibition of the artist's rich career, turning this event into the largest presentation of his work to date. Entitled Raymond Pettibon: A Pen of All Work, the show will put on display more than 700 iconic drawings, created from the 1960s to the present, known for their signature interplay between text and image, and not just. In a unique opportunity, we will be able to witness the evolution of this extraordinary creative mind, over the course of three decades.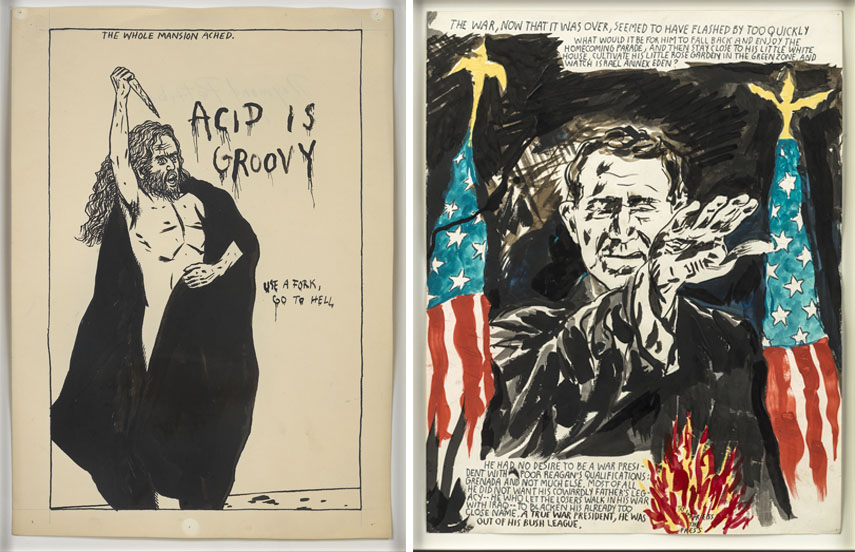 A Pen of All Work
Raymond Pettibon's art is known to be featured in the world's most renowned museums and galleries, from drawings to energetic installations. A Pen of All Work will focus on the former, along with a number of his early self-produced zines, artist books and several videos made in collaboration with fellow artists and his musician friends. There is no doubt that this unique collection of objects and distinctly immersive installation will provide insight into the mind of one of the most influential and visionary living American artists, one who tackled an entire variety of socio-political topics, from marginalized youth and literature to sports, sexuality and even religion. His works, impressed in our memory for their visual idea and meaning, manage to suggest both personal and universal perspectives on our shared cultural experience.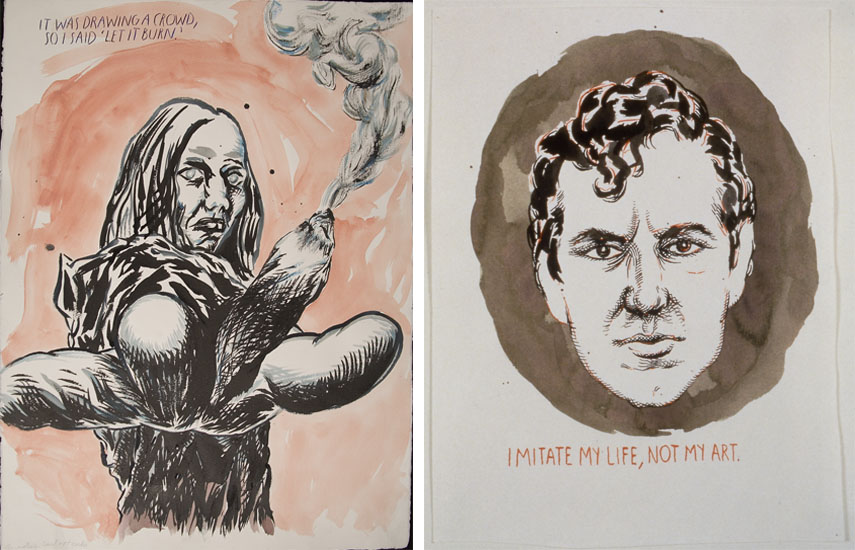 A Social Commentator
Raymond Pettibon first caught the eye of the art world through the work he submitted to the fields of advertising, zines and record covers in the up-and-coming Los Angeles punk scene of the 1980s. His style came to characterize and describe the entire generation of disaffected youth, eventually evolving to become a part of artistic tendencies that talk about the dissolution of American idealism using fragments of its own visual culture. He locates and intersects poetry, criticism and modern-day ideologies, mixing forms like movies and comics with factual events from history and culture. There, we can find figures such as Charles Manson, Superman, Gumby and Ronald Reagan, immersed in Raymond Pettibon's narratives embellished with strong color, line and gesture in order to provoke complex emotional states.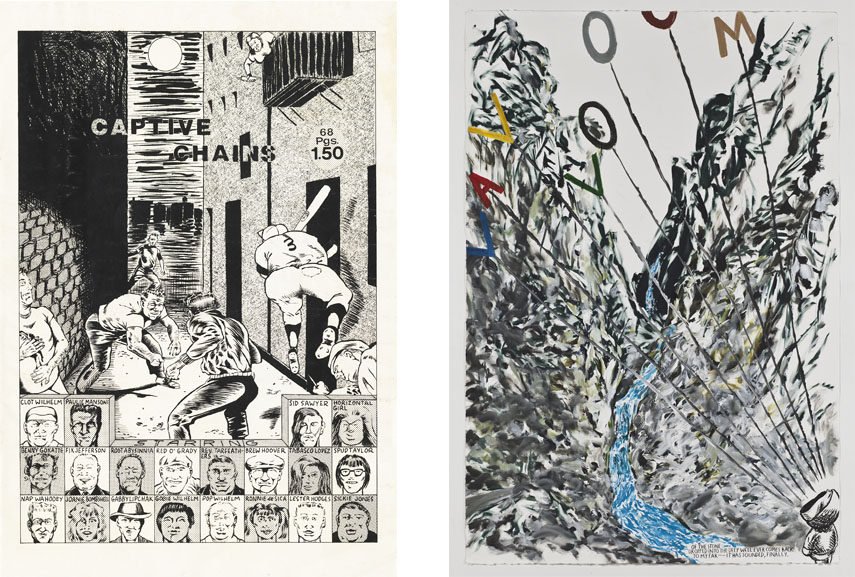 Raymond Pettibon Art at New Museum
Raymond Pettibon: A Pen of All Work opens on February 8th, 2017 at New Museum in New York City, USA, on view through April 9th. A fully illustrated catalogue, copublished by the New Museum and Phaidon Press Limited, will include an interview with Raymond Pettibon conducted by Massimiliano Gioni, as well as contributions by Benjamin Buchloh, Gary Carrion-Murayari, Sarah Lehrer-Graiwer, Frances Stark, and Lynne Tillman. The exhibition will then travel to the Bonnefantenmuseum in Maastricht, the Netherlands, where it will be on view from June 1st through October 30th, 2017.
Featured images in slider: Raymond Pettibon – No Title (I thank the…), 2005. Pen and ink on paper, 22 x 32 in (55.9 x 81.3 cm). Courtesy David Zwirner, New York; No Title (Good prose is…), 2013. Ink, gouache, and acrylic on paper, 31 3/8 x 41 1/4 in (79.7 x 104.8 cm). Courtesy David Zwirner, New York; No Title (This was our…), ca. 1960s/2000s. Crayon and pencil on paper, 8 1/2 x 11 in (21.6 x 33 cm). Courtesy David Zwirner, New York; No Title (The new shoots), 2003. Pen and ink on paper, 18 7/8 x 24 1/2 x 1 1/2 in (47.8 x 62.4 x 3.8 cm). Courtesy Sadie Coles HQ, London; No Title (Language most shewes…), 2000. Ink on paper, 8 3/4 x 14 in (22 x 35.6 cm). Private collection, Switzerland. Courtesy Hauser & Wirth. All images courtesy New Museum.
Follow These Galleries
Nuremberg, Germany

London, United Kingdom

New York City, United States