Painting Visual Haikus - Remi Rough in an Interview
One of the greatest exponents of the abstract current of Urban Art, the British artist Remi Rough has pursued his research both in the gallery space and through public interventions. Breaking boundaries with the aid of a spray can and paintbrush for over 28 years, Rough has transcended the traditional and somewhat idealized vision of a graffiti writer. Combining the visual language of avant-garde movements such as Suprematism with a totally modern expressionistic energy, his recent pieces have been described as "painting visual haikus". Creating powerful abstract compositions that feature colored shapes and straight lines, his pieces acquire an almost sculptural dimension.
His first solo art exhibition in Italy titled Symphony of Systematic Minimalism is currently on view at Wunderkammern Rome. Exploring the relationship between visual art and music, the show features his large-scale works on canvas together with music written and produced by the artist, as well as artworks on paper and a site-specific installation in the gallery. Combining music and art, his work can often result in what might be described as the graphic notation for some unseen urban symphony.
We had a chat with Remi Rough in order to fin out more about his impressive practice. In an exclusive Widewalls interview, Remi talks about his latest exhibition, the connection between visual arts and music, his progression towards abstraction, the collective he has been a part of, future plans and projects and much more. Scroll down and enjoy!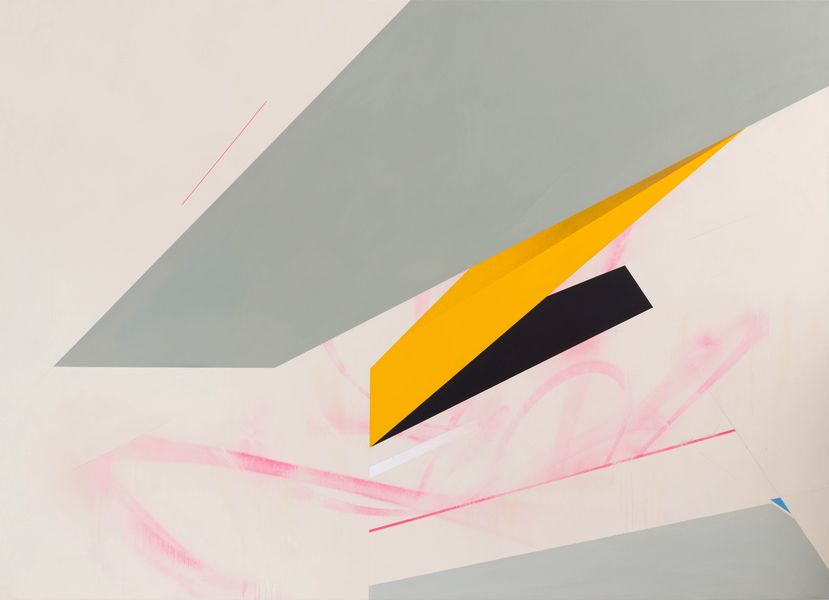 The Symphony of Systematic Minimalism
Widewalls: Your first solo show in Italy titled Symphony of Systematic Minimalism will soon be on view at Wunderkammern Rome. Can you tell us something about the concept of the show and this new body of work?
Remi Rough: The works for this show are without a doubt some of my best and most decisive works to date. I really tried to take a minimalist path to making the work but also to really expand on all the ideas I have been working on of late. I also decided quite early on to make a soundtrack / album to accompany the artworks in the exhibition. I have been producing music for a long time now but I've never connected my music with my art until now! I felt it was about time the two worlds were finally connected. A La Fu from Vava Records has really helped me make the album a reality too. I played him some demos and he jumped on board making the songs sound amazing and obviously releasing it through his label.
I really wanted to try new things out with the paintings. I am definitely really happy with the result so far. I'm looking forward to seeing people's reactions. I wanted to channel the abstract masters of old and make a stand for a genre art form that is still to this day wholly relevant.
Widewalls: Your latest book titled "#RoughSketches. Volume 01" will be presented during the opening reception of the exhibition. What went into this book and what does it mean to you?
RR: The book clearly illustrates just how the journey from wild style through to abstraction happened. It's chronological too so you can physically see where some of those key moments happened. I started writing graffiti in 1984 but only used blackbook sketches from 1996 and onwards as that's the point I became truly happy with the letters I was drawing. I guess it's really important to me to have a legacy and narrative to where all this came from. It didn't just happen overnight, it wound its way through decades of experimentation and development. Having a document that shows that journey is really important to me. It shows the provenance of the kind of work I now make. I am really excited about the special edition leather bound versions that the amazing Sandra Varisco has put together for the Wunderkammern exhibition. I think they're going to be pretty incredible judging by the other work I have seen of hers.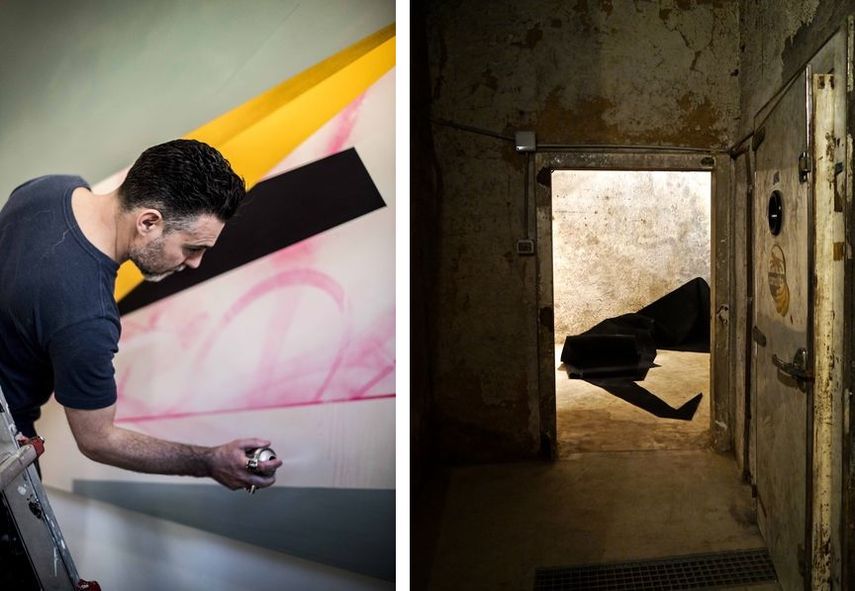 Combining Music and Visual Art
Widewalls: You have been pushing the boundaries of graffiti for over three decades, but you also have a 20 years-long experience in music production. How are these two forms of expression interlinked and how do they influence each other?
RR: They're both very similar actually… Both the way I paint and the way I produce music is done in layers. I create layers upon layers of either sounds or colours and see how they interact together. I guess the main difference is that with the music, I go into making a track with a lot more foresight than I do, a painting. There's no point in just throwing a couple of sounds together and hoping for the best… I Like to think through each soft instrument and sound and work from sketches or sometimes start with a musical sketch and build that sketch into a finished piece of music. The paintings can sometimes be a lot more organic. I always work from drawings but once I begin, things can change very quickly. One example would be 'Unconventional' from the new show. It's started as something completely different and took a completely different course as I was painting it.
Widewalls: Over the years, your pieces have been becoming more and more abstract. Can you tell us how this progression came to be? RR: As a graffiti writer you literally write your name over and over again… I was always looking for interesting ways to achieve that. Be it straight letters or wild styles or bubble letters or whatever… As I got to a stage where I felt I'd done that enough, the letters began to abstract. As they abstracted more and more they became less and less like characters or typography and more like spatial, architectural plains. It was a slow progression really throughout the 2000's. First I began to deconstruct the letter forms into simpler and simpler shapes. The 'O' became a small triangle and I would also exaggerate the sizes too. Then slowly and slowly I began letting go of all this traditionalist baggage and finding more interesting things in the space itself. Negative and positive. I began to understand that the paintings have to dictate the end result, not the painter. If that makes any sense?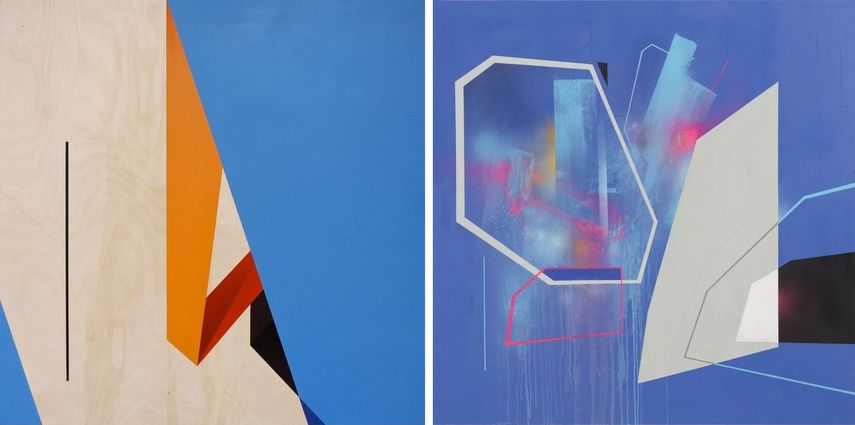 Collaborative Projects
Widewalls: For several years now, you have been a part of the collective Agents of Change. Could you tell us something about these collaborative projects?
RR: We started AOC in 2008 when Timid, LX One, System and myself were invited to Berlin to exhibit at the Bridge Art Fair. We went with practically nothing and ended up walking the Berlin streets pulling posters off the street walls and taking them back to our apartment to paint on and draw on. We made a massive installation of the posters and ended up signing with a Berlin Gallery and a Santander Gallery for subsequent shows. It really made us look at how and why we made work. We went home after the art fair and decided to start a super collective with all the best people in their fields. Slowly and slowly, we got there. We are 12 artists now from the USA, Australia, Germany, France and the UK. The following project was 'The Ghost Village Project' which was an abandoned village in the West Coast of Scotland that we turned into an art installation. We made a 12 minute documentary of the project and ended up winning a couple of short film awards for it and we never even had a press release for it. The idea of Agents Of Change was to explore space. To do something new and exciting without the baggage of selling or trying to monetise it. It's purely about the art… We also started AOC around the same time of the banks crash so it seemed fitting for us.
Widewalls: Since it usually occupies a public space, what is the power and responsibility of street art today?
RR: I think street art and any public art really has an obligation to engage with the public. It's always for them really. I don't think all art has to be in any way political as such. I believe that just by actually being artists we're making a political statement. It doesn't have to be super obvious all of the time. The power in any piece of art is its ability to create emotions with the viewers. That's what I like about painting murals. It's all about the viewers in the end… I like that it transforms the environment into something other than what it was meant for.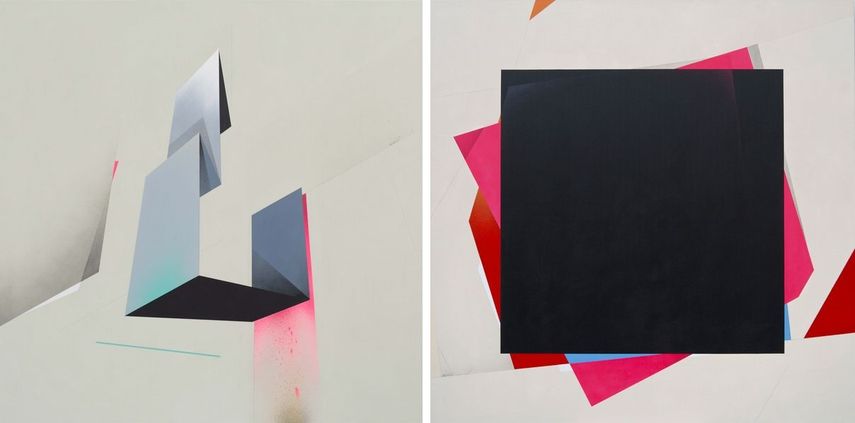 Future Plans and Projects
Widewalls: Who are your influences, and whose work do you appreciate the most today?
RR: Oh my word… I have so many influences… From Malevich, Moholy-Nagy, Van Doesburg and Mondrian to Futura, Dondi, Jerry Inscoe and Steve More. I am always finding new inspirations. Charley Peters, Saturation Point, Sinta Tantra, Mark Francis… I could literally go on all day with the kind of artists that inspire me to me make art. I love Nicky Hirst's work and Vhils is amazing for the kind of things he does. I often think I am so very lucky to be an artist and be surrounded by so many talented and beautiful people…
One of my favourite current artists is Steve More from Edinburgh. You should definitely give his work a look if you don't already know it.
Widewalls: For the end, could you share some future plans and projects
RR: It's funny, but I ended last year with a solo show at Speerstra Gallery in Switzerland and had nothing in the diary, then by Christmas suddenly I had a solo show in Rome, a museum show in Roubaix curated by Magda Danysz and a group show in New York curated by Lori Zimmer. So it all became very busy very quickly. I am also working on a huge monograph for release next year and some mural projects in Bellinzona, Monaco, Washington DC and some I have been working on a special edition graphic for the new Nike Air Woven release. I keep pretty busy. It's hard work being an artist sometimes but I love it too. On top of all the work, I have to try and spend as much time as possible with my wife and daughter and we've been renovating our home which is a little like having a whole other job.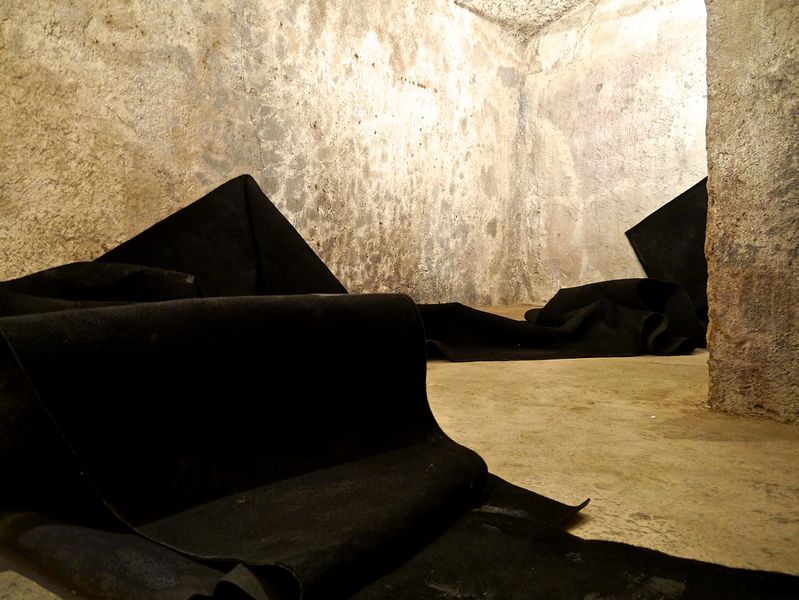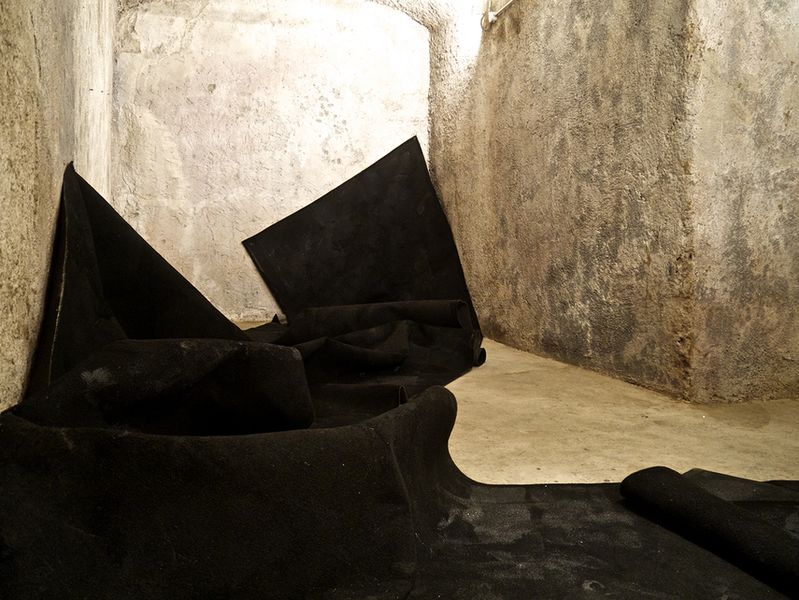 Featured images: Remi Rough, photo by Marco Cavarischi. All images courtesy of the artist.
Follow These Galleries
Saarbrücken, Germany

Marseille, France

Paris, France