Stealing Invaders
After Stealing Banksy saga, now Invader's artwork was stolen and the crime was even caught on camera. The latest news comes from Little Italy, a hilly neighborhood in Downtown San Diego, which bears this specific name because it used to be an Italian fishing neighborhood. According to the 10News' report, the piece by Invader was taken off the wall of an art supply store, Blick Art Materials, on India Street in San Diego. The removed mosaic was one of more than 20 pieces created by the French urban street artist. Each piece had been strategically placed all over downtown San Diego back in 2010 as part of a city-wide urban street project. On a map, the location of the each art piece forms an outline of Invader's signature character viewed from above.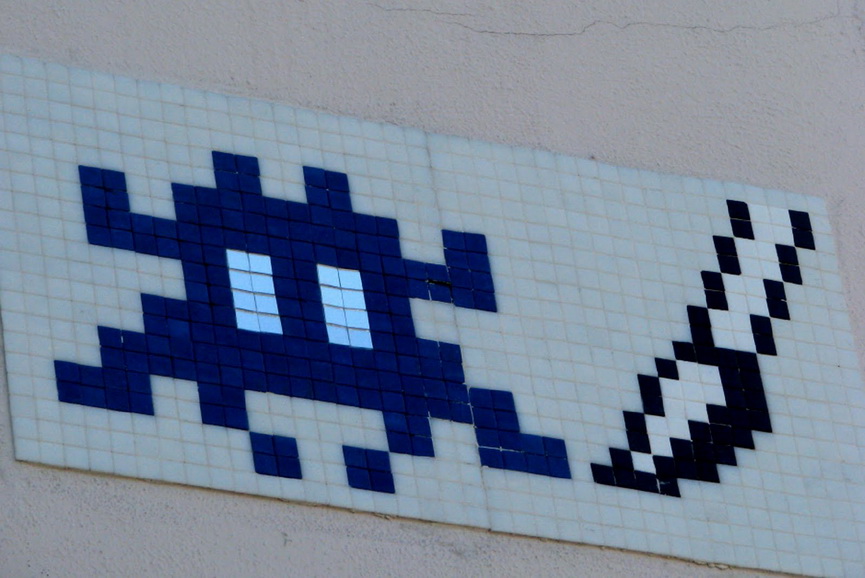 Eye Witnesses
Greg Pita, General Manager of Blick Art Materials, said that, after they realized that the mosaic disappeared, they posted something on Instagram and soon after got a few people sending them pictures of some men in the process of taking it. Witnesses told Pita that two men brought a ladder and a chisel to take down the mosaic. They even took photos of the men involved and asked them what they were doing, and they said they were taking the piece down as part of a religious movement. Allegedly Space Invader made some claims against the Jewish religion and this act is their statement against the artist and his work.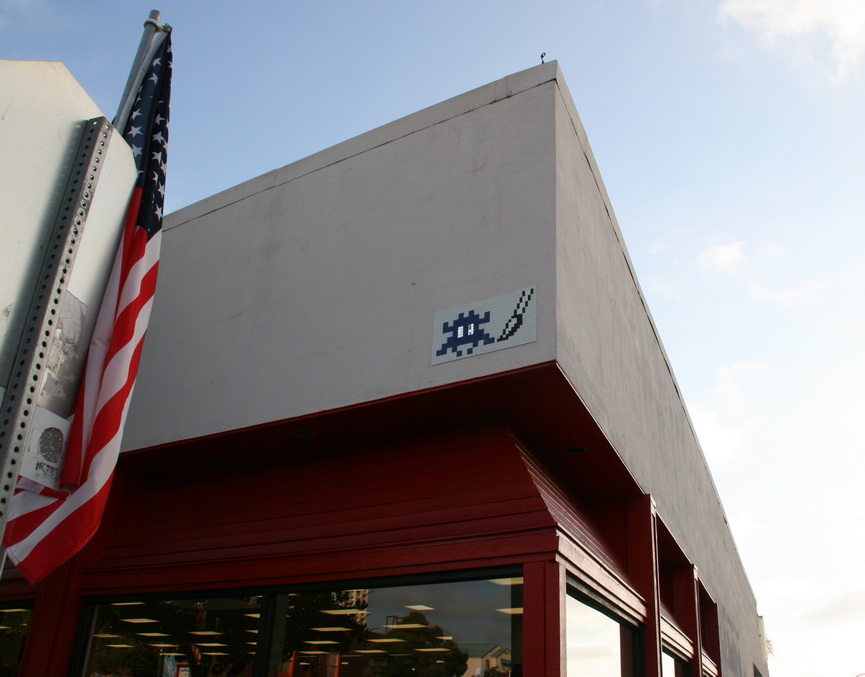 The Importance of Street Art
According to the 10News, the art supply store is now making their own statement, by putting up a poster warning the public about the vandals. "It's about Little Italy, the art itself in San Diego, and the big art community," Pita said. "We had this cool piece up, and now it's a scarred building…We feel disrespected, we would have appreciated them going about it a different way." Someone will obviously have to apologize but what fascinates the most in this case is how much street art means to the local community. The community considers it a part of their environment, and even property. If we go into further consideration, it's a part of their identity. People protest as soon as someone touches what's theirs. News instantly reports on the heinous act, calling it a crime. It is so admirable and worth every respect. The conclusion is: Do not mess with the locals!