Rero – ERROR IN THE TITLE: EXHIBITION
The newest artistic deconstructions of a French street art creative, Rero, are occupying the space of the contemporary art Backslash Gallery in Paris this January. His work is embodied in two separate exhibits, Foreword, which has already ended, and the upcoming Exhibition, opening on January 30. The second, elaborate installation will be on view through March 29.
ERROR IN THE TITLE – FOREWORD & EXHIBITION
FOREWORD was presented on a four day viewing, starting January 7 through 11. It was a large-scale spatial installation, conceptually based on the letterform art, but transferring this typographical idea into complete abstraction. Heaps of shredded paper, that was all written out once, filled the exhibition space of the gallery lower and upper floor, hanging from the stairs and surrounding a pedestal holding several books. The walls held framed assemblages of shredded paper, as well as book-based small installation, all painted in white.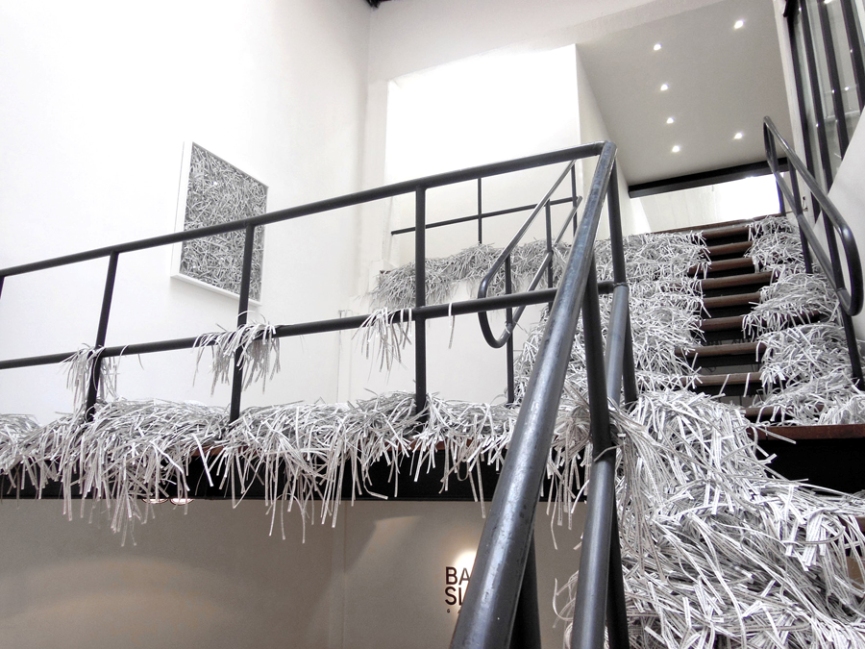 Filling the gallery area with artwork literally, Rero disallowed the public to enter the exhibiting space and experience the work first-hand. Through such a process he added a new contemplative layer to his already conceptual artwork, as the viewers were forced to imagine the complete visual and tactile quality of the subject in the attempt to fully understand his iconoclastic message.  Titled FOREWORD, the first part of the exhibition alludes to the foreword of a book, as well as of the real Exhibition, and this duality is highlighted by the wider nature of Rero's typography art, based in letter-forms of French street art. The words he so persistently negates are here annihilated in a bulk, signifying crossing-out of entire book content. Even if not visible, these words are still physically present in front of a viewer, in a different form, which is the very epitome of a message and problematics of the invisible Rero is rendering in these two exhibits, expecting the actual EXHIBITION to take the matter even further than its precedent. FOREWORD makes the first, and EXHIBITION the second part of a joint show named ERROR IN THE TITLE, a large artistic project supported by Backslash. The exhibition will be followed by a monograph of Rero typography based art.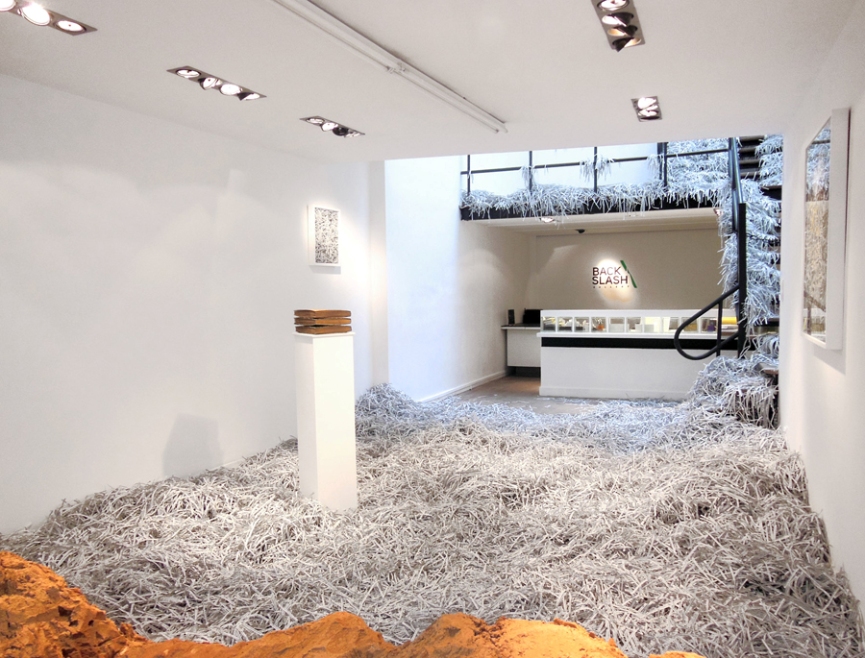 Follow These Galleries
Culver City, United States

Miami, United States

Paris, France