Urban Abstraction
Reso is he street name of Patrick Jungfleisch, a graffiti writer from Saarbruecken, Germany. His fascination with street art appeared parallely with his love of New York, the city he always felt particularly close to, because of family and cultural connections. His first encounter with graffiti occurred at the place of its birth, the New York subway and there he decided to follow the trend. He first started writing in the 1980s and it wasn't long before his local fame grew into national and international acclaim. As a prolific writer, Reso travelled throughout the world, writing his elaborate graffiti forms in numerous cities of Europe and North America, making his mark in the contemporary culture and society.
Reso's abstract letter forms are created as the artist followed the legacy of graffiti as his style was evolving into a singular, graphic, urban inspired expression. The first solo exhibition by this German street artist opens this Friday at the Dortmund based street art space, 44309 Gallery. Titled Urban Abstraction, the exhibit will remain on view through May 17, 2014.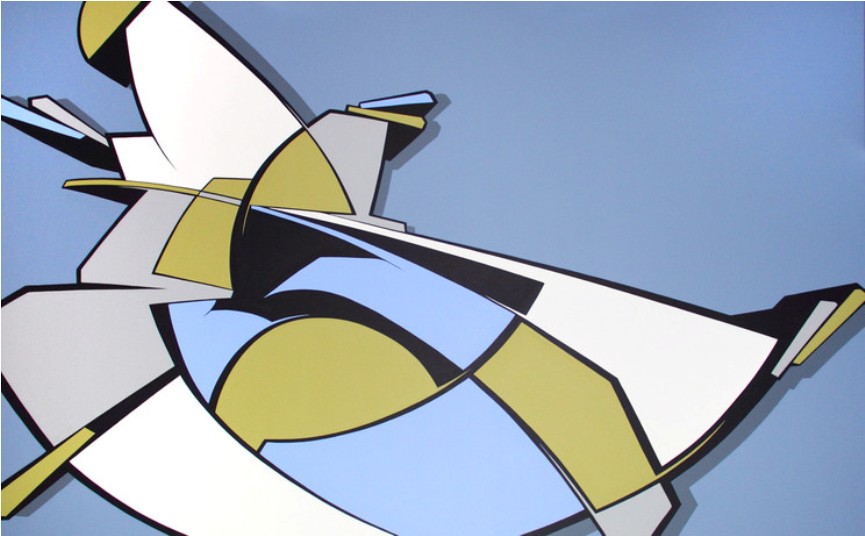 Reso's Abstraction
Over time, Reso moved his primary activity from the open urban areas into the studio, where he commenced painting on canvas. His wild letters are unique and recognizable, best described in his latest artwork. The base of his visual language is found in lettering and typography, while newly added fragments served as the frame for the composition, surrounding the central motif – the painted moniker. His letters are old school, away from the quick throw-ups or write ups surrounding people everywhere they go. Their foundation is at the source, leaning onto the street art aesthetics and developing it. His forms grow, evolve, they differ in color and dynamics, which makes them far away from the reduced and simple graffiti scribbled on a wall without much care for the effect.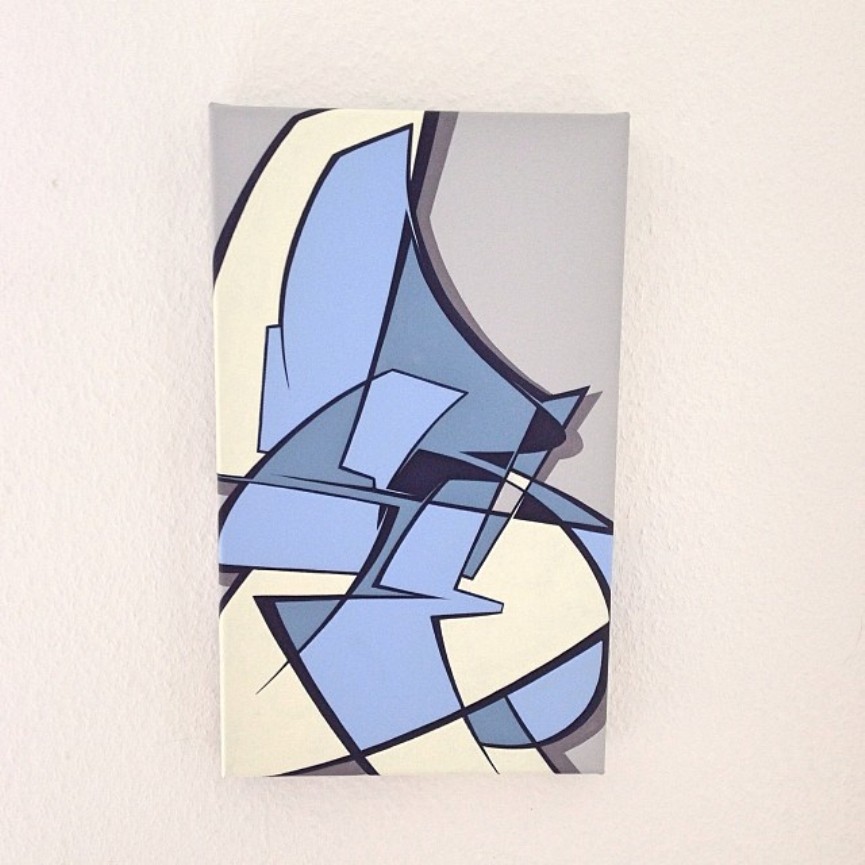 Urban Abstraction
Due to the restrictions of traditional typography and because of its common quality, Reso broke with it and entered a realm of free shapes, lyrical linework and abstracted forms. His expression is similar to what a handwriting should be like, emotive and personal, while it dedicates attention to shape, contours and angle of letters as the only unmasked reflection of a personality, a window into the intimate world of feelings one conveys to all of those eager to see. Reso's letters are arranged in a different order, re-shaped, modified to a degree on unrecognizability and they can even assume a new significance. They flow smoothly into each other, uniting at the end into one, complete and meaningful piece. Contemplations on personal experiences encountered on various journeys of life the artist conducts in his studio, prior and during the execution of a work, vitalizing the emotion in his way. His creative process is characterized with a constant focus on capturing and depicting a certain experience, a certain emotion or a certain moment Reso went through in meeting various people on diverse destinations. His work is therefore a testimony to his existence in this world executed in a modified tradition of street art, and an expressive rendering of his inner emotive self.