Reso Exhibition Marks the First Anniversary of Gallery Zimmerling & Jungfleisch
Active in both the primary and secondary markets, ZIMMERLING & JUNGFLEISCH gallery has strived to form a contemporary art program with an emphasis on Urban Contemporary Art. With a wide range of international urban artists, they established a broad global network with a variety of public and private art institutions and diverse exhibition sites. Celebrating their first year of work, the gallery is proud to present a brilliant solo exhibition by the German artist Reso, entitled From Crossroads to Beyond. The show will include Reso's well-known work from the UrbanArt Biennale 2015 and the Saarland Image Campaign 2014, as well as some of his completely new, never before seen artworks.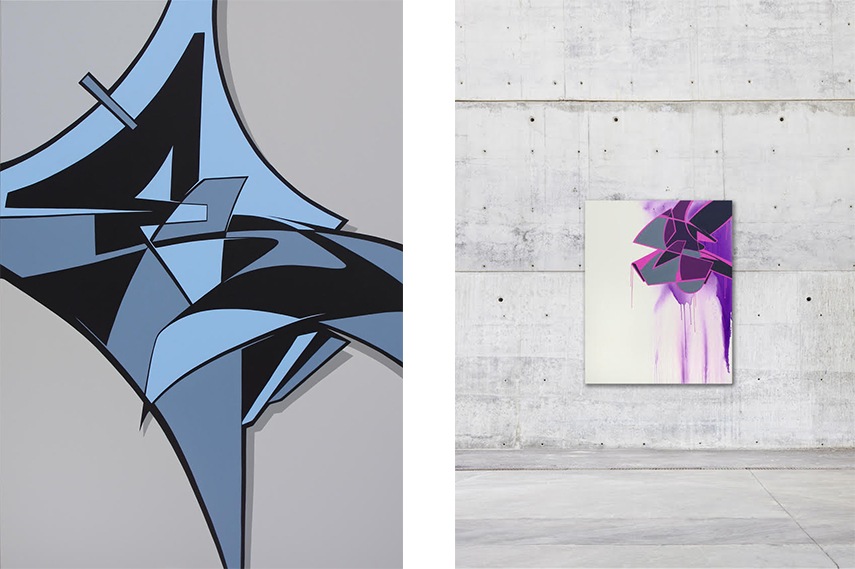 Reso Building his Wide Network From the Early Days
Patrick Jungfleisch, aka Reso, was exposed to the graffiti scene of New York when he was young. The sprayed subways and walls of the metropolitan area left a strong impression on the Saarbrücken-born artist. Having family members in Paris and New York provided him with opportunity to travel the world and explore the different styles of Graffiti and Style Writing. In the late '80s, Reso began forming his own style, which would from then on evolve into a singular, graphic, urban-inspired expression. His style is heavily inspired by the New York Style Writing, a more artistic form of graffiti, where the emphasis is placed on the ornate form of writing the artist's name or a pseudonym. Speaking of pseudonyms, the name 'Reso' is derived from the phonetic transcription of the French word 'réseau' which represents 'net' or 'network', and having worked in a variety of international locations, Reso has really built a wide network. From New York, Barcelona and Basel to Paris and his hometown of Saarbrücken, Reso painted hundreds of pieces of street art and murals. As his career progressed and his style got further developed, he almost completely switched from spraying on walls to painting on canvas. As time went on, the prolific street artist gradually replaced the spray cans with acrylic paint and brushes. But, he did not stop there, his artistic transformation started taking shape of three-dimensional objects. Reso began developing unique 'in-the-round' sculptures, which are completely detached from their background, the two-dimensional surface of the wall. As part of a small group of German Graffiti writers, Reso managed to make a break in the international art market. With his works being exhibited in galleries around the world, they also found their way to exclusive Urban Art auctions at Bonhams in London and Artcurial in Paris.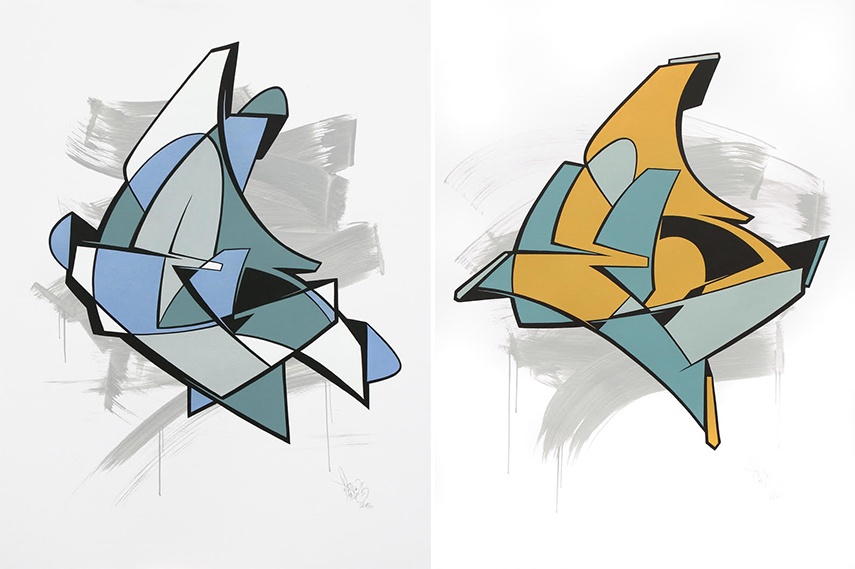 From Precise Lines and Clean Shapes to Abstract Forms and Minimalistic Approach
More than two and a half years after exhibiting in Paris, Montreal and the Hamptons, Reso finally comes back to his hometown of Saarbrücken. The conspicuous design and vivid combination of colors of Reso's street art are really hard to miss when you're in the streets. When Reso creates his paintings, the alias becomes much more than a simple word, it is transformed, modified and arranged through an artistic and dynamic way over and over again. The elegance of precise lines and clean shapes are merged together to form mesmerizing letter combinations. A short spur of wildness here and there breaks up the harmony and interrupts the composition in a way that it almost becomes a natural part of it. Drips are incorporated into the artwork, becoming an integral element of the both the creative process and the final product, paying an homage to Reso's artistic roots as a graffiti writer. In this special exhibition, the artist's extensive oeuvre will be represented through a body of work that best depicts his first stages, development and the transition into the studio.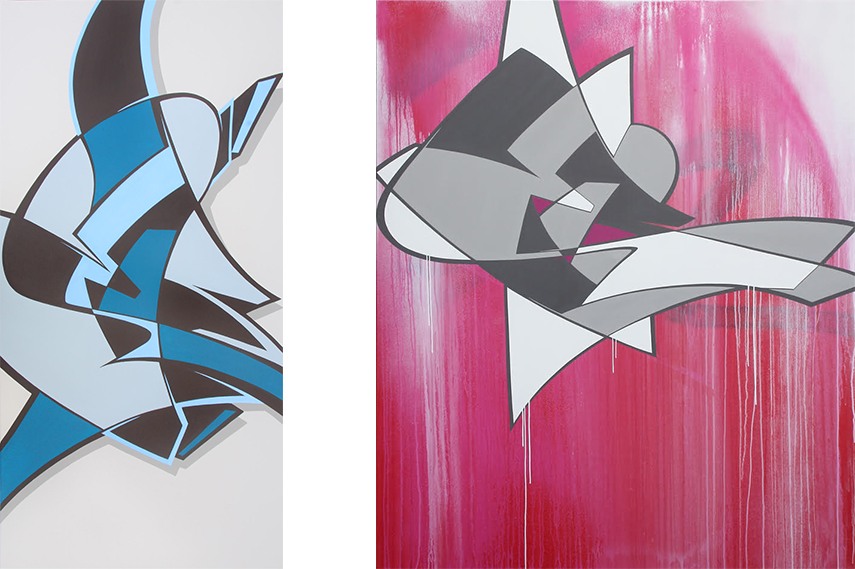 From Crossroads to Beyond Solo Exhibition by Reso at ZIMMERLING & JUNGFLEISCH Gallery
From graffiti writing to abstract art, from traditional Style Writing to a new minimalistic approach, this solo exhibition explores Reso's evolution as an artist. His previously created works were based on careful structure and strictly controlled realization, but in his latest cycle called Beyond, Reso created the final pieces in pure, abstract forms with random results. Ultimately, the show celebrating the first year of ZIMMERLING & JUNGFLEISCH Gallery is about tradition and revolution, exploring writing as an independent motif and Graffiti as a form of Abstraction. The solo exhibition entitled From Crossroads to Beyond by Reso is on view from 28th of November, 2015 – 23rd of January, 2016, at GALERIE ZIMMERLING & JUNGFLEISCH in Saarbrücken, Germany. The opening reception is scheduled for Saturday, November 28th, at 7pm. The show is free and open to the public through January 23rd, 2016, so grab a chance to enjoy this magnificent solo exhibition by the internationally renowned artist Reso in his hometown of Saarbrücken. Take a look at the online catalog here
.
All images courtesy of ZIMMERLING & JUNGFLEISCH Gallery Featured images: Reso – 96 hours waiting, 2015 (detail) ; Reso – Triborough Bridge, 2015 ; Reso – Ben 3, 2015 ; Reso – artwork, 2015