Resonance at Couturier Gallery
Couturier Gallery in Los Angeles is pleased and excited to announce the opening of a duo exhibition titled Resonance. Resonance features two artists who despite of working in different disciplines and with different themes still have something that connects their work. The two artists are Alison Keogh and Maritta Tapanainen. Both artists use free-styled form of approach which helps them in creating a sense of closeness and endurance in their works.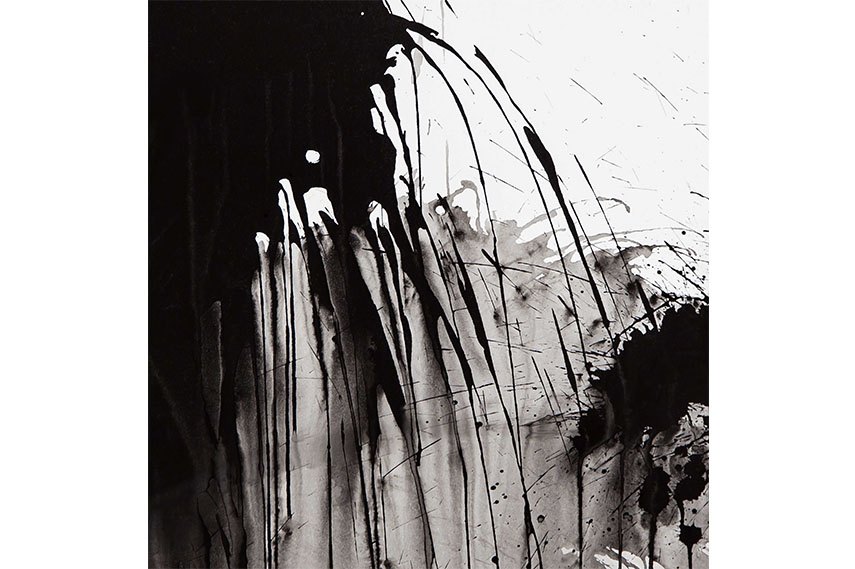 Alison Keogh at Resonance
Alison Keogh schooled as architect at the Kingston University in London only to start creating art essentially different from solid forms of architecture. She uses East Asian technique of ink wash painting called Sumi. Sumi comes from ancient Japanese technique which is traditionally used for "shodo"-decisive action of throwing ink, for sumi-e and calligraphy. It is derived from mixing soot with type of binder called nikawa and adding delicate incense. Alison Keogh has been working with in medium since 2008 with which she successfully creates works of contemporary quality. However, Alison Keogh does not only use traditional Japanese medium but also respects Japanese traditions in manner of approach and act of creation. That means that she follows the idea of creating less with conscious mind and more with the use of her body and matter. In order to achieve that she blindfolds her eyes and sees the result of her action only when it is completed. In direct contact with medium Alison Keogh throws ink to the paper without knowing where it will land, in what shape, not even will it land on paper or miss it. But once ink hits the paper it is done, there is no room for reparation or enhancement, nor can she make replicas.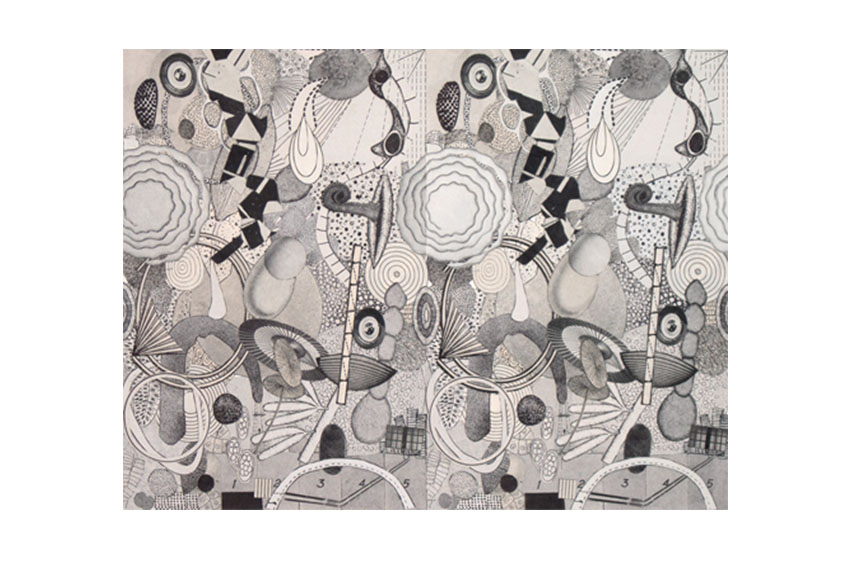 Maritta Tapanainen at Resonance
Contrary to Alison Keogh's "free-fall" and incidental approach Maritta Tapanainen uses technique of collage whose very nature is completely different than that of the ink. She firstly collects old textbooks, old natural science books, medical, technical instructions and similar. Once in possession of such interesting and varied material she carefully selects parts to cut out and then arrange onto boards. The intentional choice of such aged papers gives Maritta Tapanainen's works a historical sense. Her collages are abstract, shapes and forms intertwine, turn, overlap, separate and connect. Amongst Maritta Tapanainen's tenacious bits and pieces some resemble recognizable forms but realistic depictions are not her aim. Despite of her utterly meticulous approach there is an air of chaos emerging from her collages. It is probably this duality that draws our attention to them.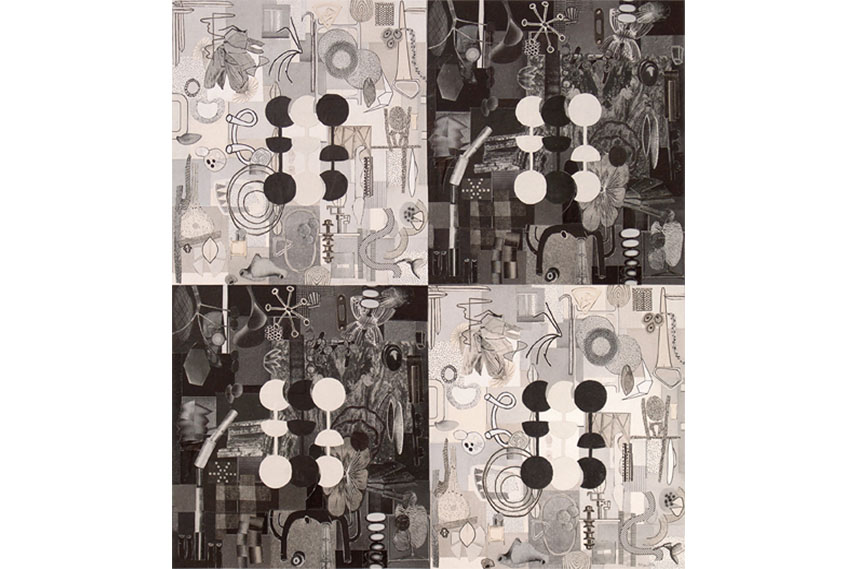 Resonance at Couturier Gallery
Resonance is a sound or vibration in one object that is caused by the sound or vibration produced in another. Alison Keogh and Maritta Tapanainen work in entirely different techniques yet there is a pervasive idea that somehow units their work together. Although both artists conceive the idea the outcome itself is not calculated but very random.
If you want to learn more about similar artworks you can read about Futura's Chinese kinetics.
Resonance will run from April 18th  through May 30th 2015 at Couturier Gallery .
Sign up for My Widewalls to keep up with exciting world of contemporary and urban art!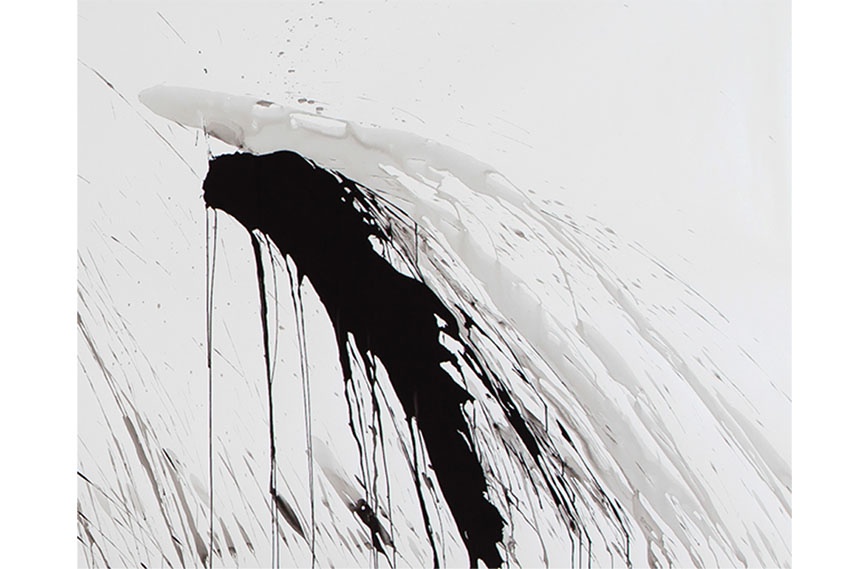 Image in Feature: Marritta Tapanainen-Quadrille, detail All Images are Courtesy of Couturier Gallery.