Review - SCOPE art fair during Art Basel Miami week 2013
Our review of one of the excelled satellite fairs of Art Basel week in Miami, the SCOPE art show, points out gallery booths that excelled. SCOPE has been an established art event for over a decade, having over fifty art exhibits to its name. Dedicated to showcasing international emerging contemporary art and multidisciplinary programs, it has always been open to new visuals among which street art holds an important role. Known as the place to network among the cutting-edge artists, curators and galleries, SCOPE show in Miami is applauded as one of the most successful. Only the most daring of the art world are welcome to exhibit, as SCOPE draws from the well of common cultural mind.This year, SCOPE was proud to present a new location on the beach of Miami – a 70,000 sq.ft pavilion with an outdoor beach lounge and amazing views onto the ocean.
Corey Helford Gallery
Among the galleries to be watched, Corey Helford took a special place. A Culver City based space brought some fresh artwork to the public. We found names that we love on their booth in the work on Ben Eine with his typographic visual imagery, D*Face with characteristic comic-like work, Nick Walker presented 6 pieces from his "The Morning After" series, RISK and his signature tage on license plates and Cyrcle with brilliant eclectic works executed in mixed media. Also present and interesting were the works of Ray Caesar, Luke Chueh, Soey Milk, Sylvia Ji, Korin Faught, Fidia, Nate Frizzel, Natalia Fabia, Hikari Shimoda, Beau Stanton, Dina Goldstein.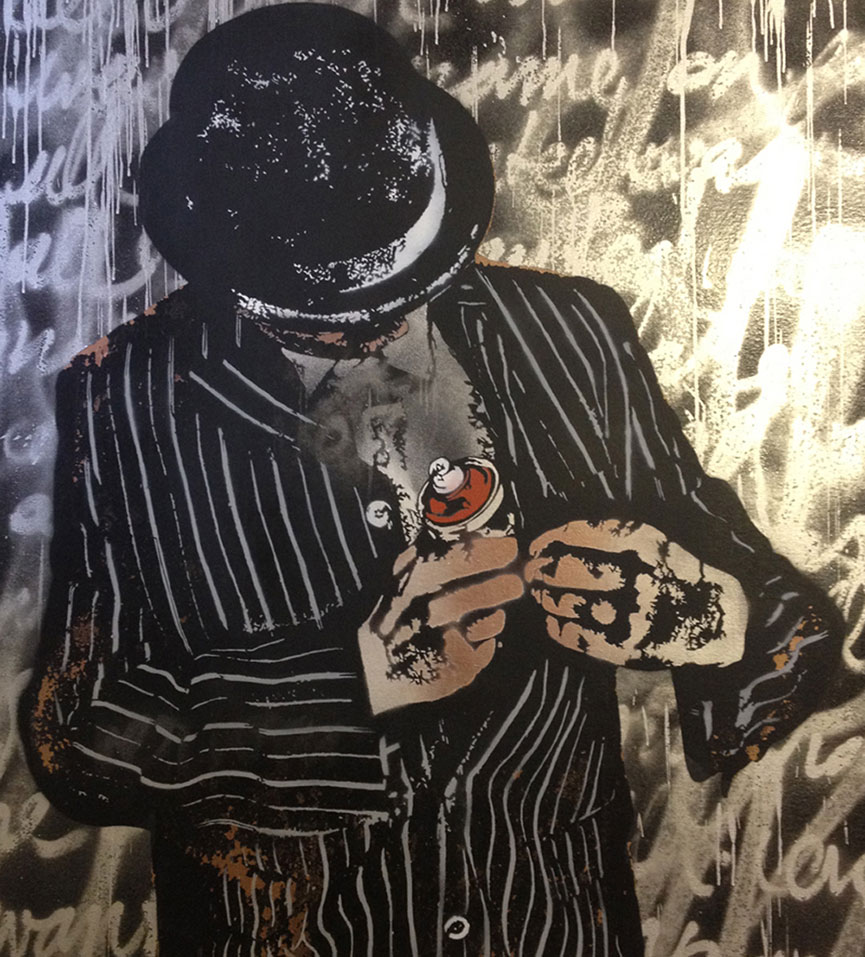 C.A.V.E. Gallery
Booth J17 was occupied by C.A.V.E. Gallery from Venice, featuring works of Fin DAC, Jim Darling, Max Neutra, Morten Andersen, Pure Evil, Shark Toof, Tom French, Vesod, Young Chun and the phenomenal draughtsman, Zach Johnsen.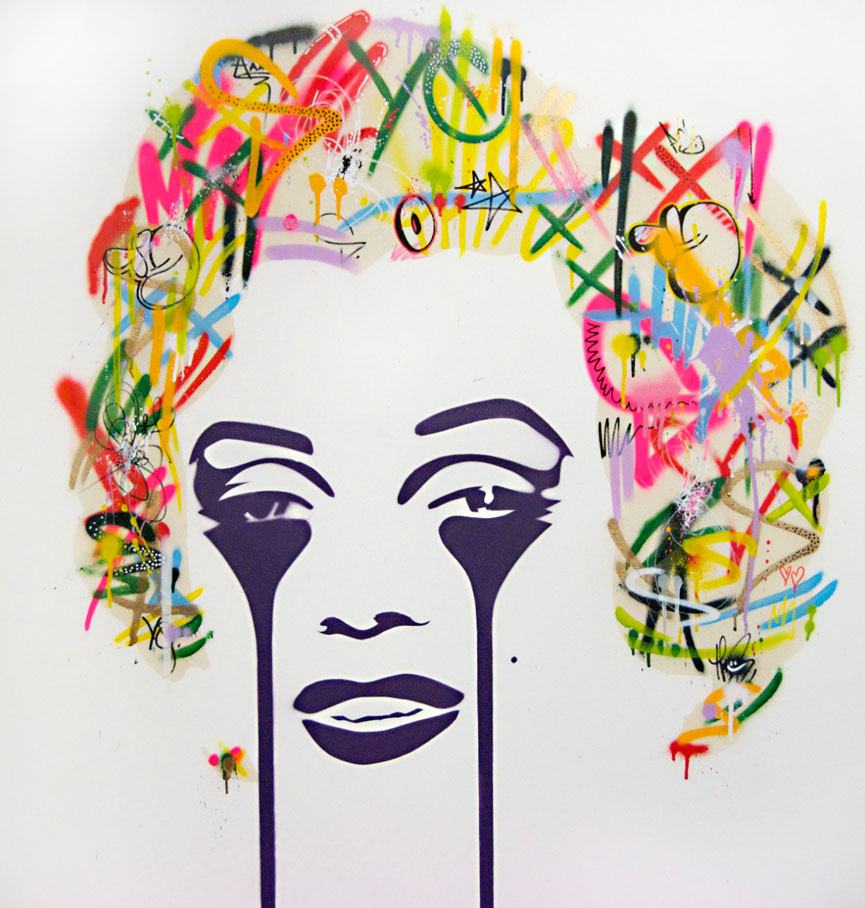 FIFTY24MX
FIFTY24MX Gallery from Mexico City was absolutely worth the attention, featuring works of contemporary artists Saner and Meredith Ditmar, among others, characterized by a strong influence of traditional Mexican culture approached through an urban filter.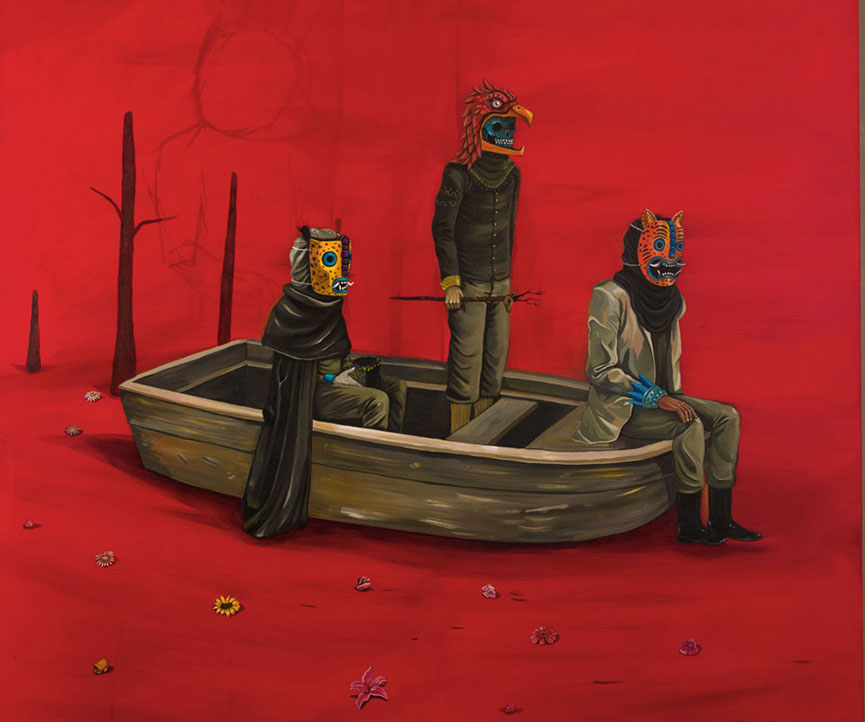 White Walls Gallery
One of the cherished Bay area's urban art hubs, the White Walls gallery, as always focused on culturally diverse and socially engaged art, as it is committed to elevating the street-based art onto the level of fine art. We need to mention that Vhils was exhibiting on the White Walls booth among the eight selected artists, and it is a pleasure enjoying his large-scale, rugged, soul-penetrating work. The other seven are Casey Gray, the imaginative Ferris Plock, Chad Hasegawa, Rone, Charmaine Olivia, Sergio Garcia and Peter Gronquist.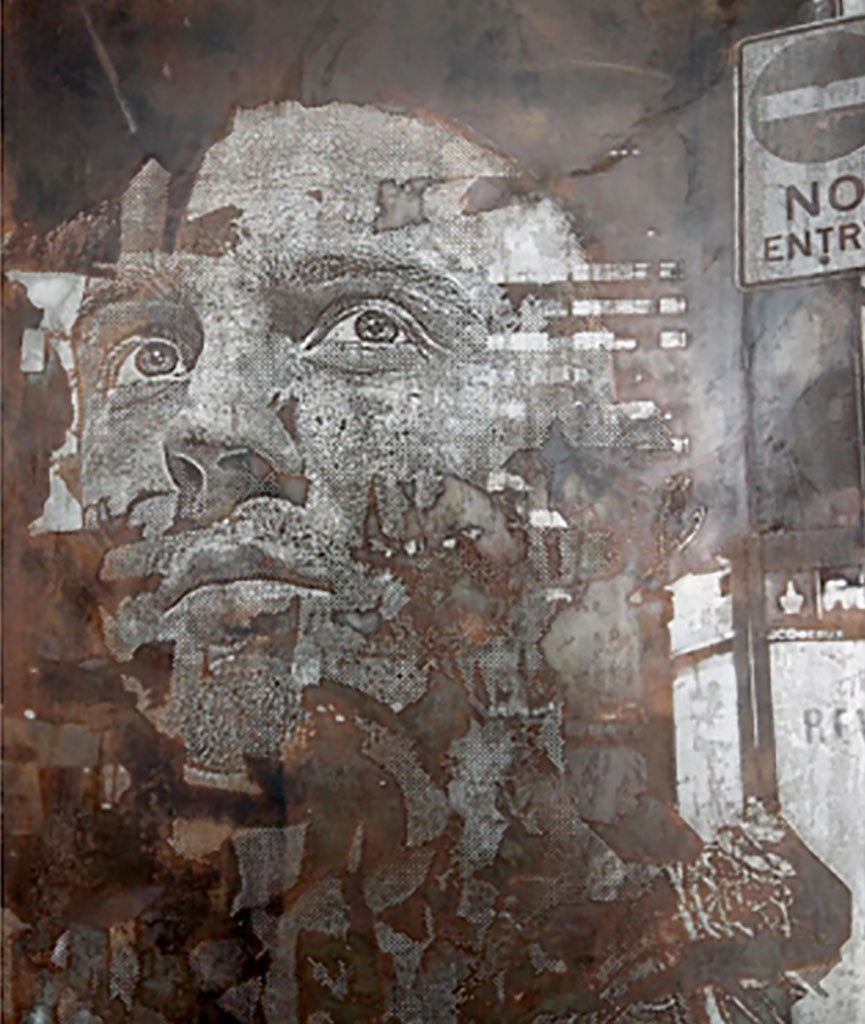 Black Book Gallery
A member of the Miami SCOPE flock was Black Book Gallery as well, a Denver based contemporary art hub directed towards urban and DIY-influenced art. Featured once again, Ben Eine was practically risen to the status of the star of the show. The artist company occupying Booth J11, besides Ben Eine, included Ravi Zupa, Jim Houser, Hari & Deepti and self-taught artist with very powerful images, Max Kauffman. A beautiful printed edition of Ravi Zupa's work was available the first day.