REVOK at Ruttkowski;68 Cologne
During August and September, visitors of Ruttkowski;68 gallery in Cologne will be able to see the solo exhibition by the famous street artist Jason Williams. This will be Williams' second show, after he had an exhibition in April 2015 in his hometown Los Angeles, at Library Street Collective. This Revok exhibition in Cologne will feature more than a dozen artworks – geometric forms and assemblages. These artworks were made by rejected and thrown objects that Williams had found on the streets, thus giving them a new life and a new meaning. His geometric forms had been so carefully made and crafted, that, on the first look, they appear to be computer generated pictures.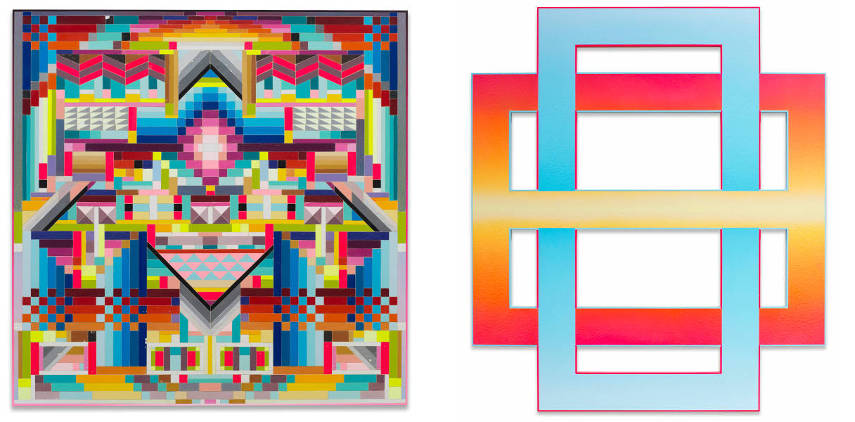 Revok – Jason Williams Without Borders
Before digging his way up into the world of fine art, galleries and studios, Jason Williams made his name on the streets. He started making graffiti back in 1990, when he was just 13 years old. Surrounded with a skateboarding culture, he was able to make a unique mark with his works, eventually becoming one of the most influential graffiti artists of his generation. Jason Williams used pseudonym Revok when he was starting as a street artist, and by that pseudonym he became well-known. However, unlike many street and graffiti artists, Williams did not reject his early pseudonym when he had enter the world of fine art and galleries. This way, he kept the continuity of both his work and his personality. In fact, this also helps him in his permanent examination of self, which has become a crucial part of his work – Revok is just a frame for Jason Williams: a frame without social restrictions. Williams' artworks are so cleverly and skillfully made, that only deliberately made errors and flaws by the artist discover the real nature of his work – they have errors, thus, they must have been made by a human.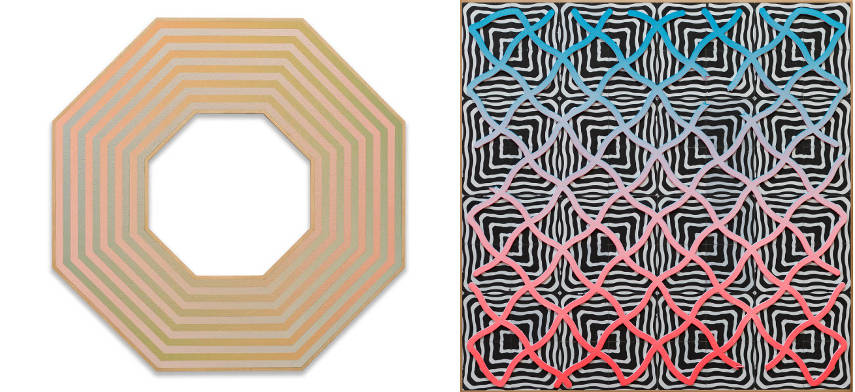 Revok's Struggle With the Law
Revok, or Jason Williams, did not just made a big name because of the beautiful artworks and graffiti he had made; his troubles with the law are also among the most famous in the street art world. He was arrested for the first time in 2009 in Los Angeles, because he has left his fingerprints on a cap, that police had found at the site. That time he got probation, but soon he was arrested in Australia – a graffiti event, that Williams should have taken part of, got cancelled, but that didn't stop Jason Williams. He made some graffiti anyways, got arrested at the airport and fined 15,000 Australian dollars. Soon, he had another arrest in the U.S., as he had violated his probation terms, and got three more years of probation. Two years later, he was sentenced with six months in prison, for failing to pay restitution, which was another probation violation. During those six months, "FREE REVOK" started to appear on the walls all around the world, and the Free Revok movement was founded.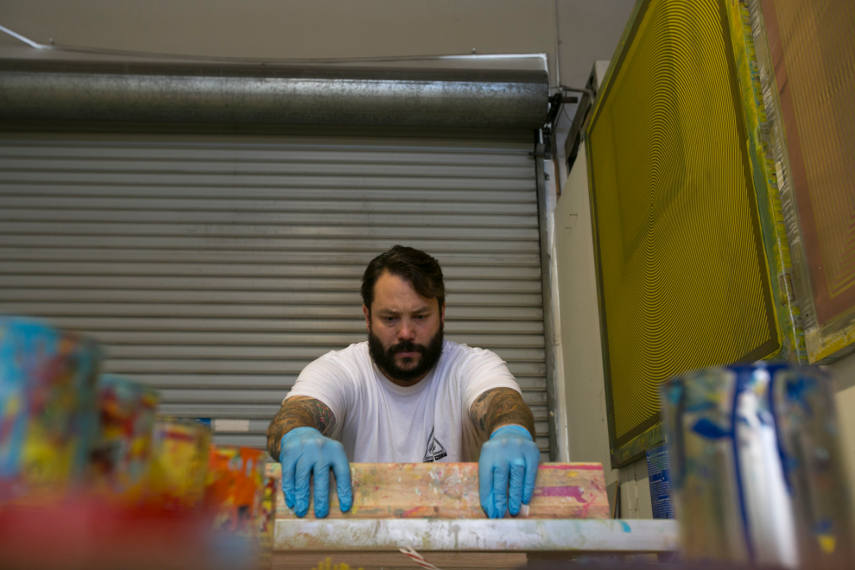 Revok Exhibition at Ruttkowski;68 Gallery: Where and When
Jason Williams' exhibition will take place at Ruttkowski;68, a contemporary art gallery in Cologne from August 14 to September 27. Ruttkowski;68 gallery is located at Bismarckstrasse 70, 50672 Cologne, Germany, and the opening hours are from Tuesday to Sunday, from 12 AM to 7 PM.
Sign up for My WideWalls for FREE and be up-to-date with contemporary and street art.
Featured image: Jason Williams REVOK (Photo by ©Jon Lake2014), detail
Follow These Galleries
Cologne, Germany

Brighton, United Kingdom