Ricardo Seco designs Huichol New Balance
Somewhere in the mountains of Sierra Madre of Mexico, one of the most colorful countries in the world, live Huichol people, a small indigenous group of Pre-Columbian dwellers famous for their resistance to Christianity and, much more so, for their folklore and art. Originating from their rich religious system, Huichol art is both intimate and universal, captivating on the level of craft and meaning alike, while its particular designs emulate sacred symbols, gods and natural occurrences. Inseparable from their old religion, Huichol art possesses somewhat of a mystical air of their shamanic culture, where peyote is as venerated as corn, or the Sun. Offerings to the gods or simple thank-yous adorn crafts produced by Huichol, while serving as an inspiration to many artists and designers worldwide. One of the most recent design endeavors referencing Huichol art directly was the one of Ricardo Seco.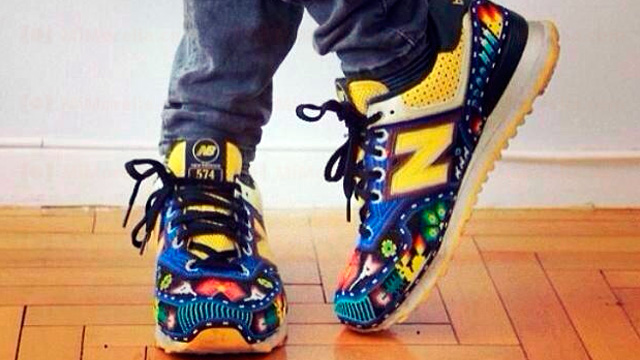 Seco's Beaded New Balance
As one of the foremost Mexican designers today, Ricardo Seco's origins are found in the unlikely world of business. After a dozen years in the field, he gave the numbers up to pursue his true love – fashion, through design studies in Milan and Paris. His design career soon blossomed, as Seco served as Converse Mexico creative director, responsible for redesign of the Chuck Taylors, and collaborated with companies such as Disney or Casa Cuervo. Having presented two men's collections at previous New York Fashion Weeks, this year he prepared something a little different – in the form of New Balance sneakers, inspired by Huichol art and entirely beaded in the same manner. The New Balance shoes thus gained a new texture, emerging as a fashion statement more than anything else, rooted in the very particular cultural base. The intricacy of craftwork does raise the question – who did the beading itself and how is it attached? (We presume the traditional wax was substituted with something more durable.) If the hands behind the work truly belong to a Huichol, than a whole idea wins another layer, while raising awareness about the issues of the small ethnic group, which makes most of its income through hand made items.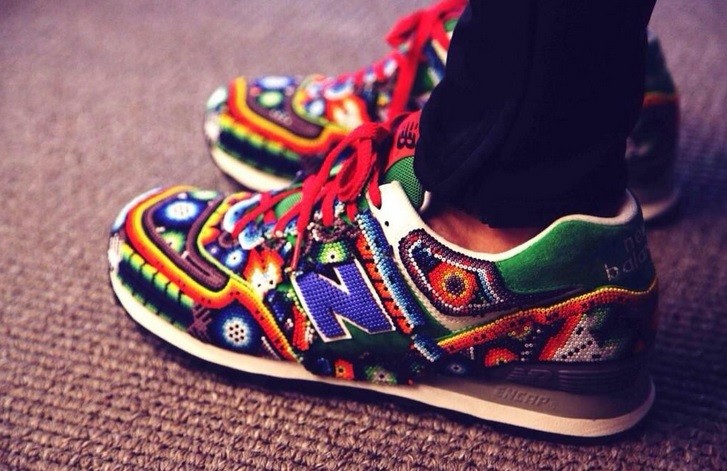 Mexican Art
As a cultural melting pot, South America has been the source of the most intriguing art movements through centuries, such as the Barocco Mestizo. Countries such as Brazil are among the leading street and urban art centers in the world, where artists such as Os Gemeos or Eduardo Kobra come from. Mexico does not divert from this trend, as its abundance of heritage provides a perfect grounds for new art to develop. Internationally acclaimed muralist Saner, Jesus Benitez, or the inventive painter/sculptor Curiot both draw much from the Mexican art history, either from the Christian Day of the Dead, or the Pre-Columbian spiritual beliefs. Modern views from Mexico's urban art are seen in the work of Pablo Delgado, while promoting national culture via design is something Ricardo Seco does best.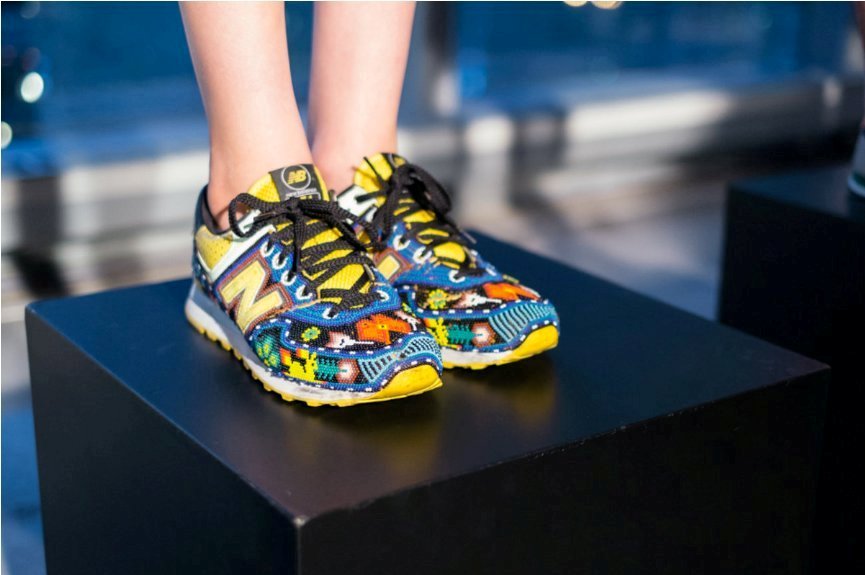 Sneakers, Fashion and Art
Collaborations between urban art world and the world of fashion are common, and not only designers engage in redesign of the men's favorite shoe – a sneaker. Among artists who did it is Mr. Brainwash, Buff Monster, BÄST, STASH, even Keith Haring design was used on a comfy pair of Reeboks.New Balance by Seco is a fresh addition to the collectible shoe realm, and perhaps the most daring, since beads are small and loseable (usually).