Richard Deacon for the First Time at Lisson Gallery in Milan
The swirling, organic sculptures are the ones that perhaps highlight the artistic oeuvre of Richard Deacon, a legendary artists who has dominated the British art scene for almost four decades. It would also seem that, for him, there are no limits in materials: he has worked with everything from wood, to stainless steel, corrugated iron, polycarbonate, marble, clay, vinyl, foam and leather. Always with a story to tell, Richard Deacon's pieces are highly engaging, sophisticated and poetic, inviting the viewer to delve into their making. A selection of his recent ceramic and wooden works will now come together for his first ever exhibition at Lisson Gallery in Milan, where it will all be about Flat Earth and standing trees.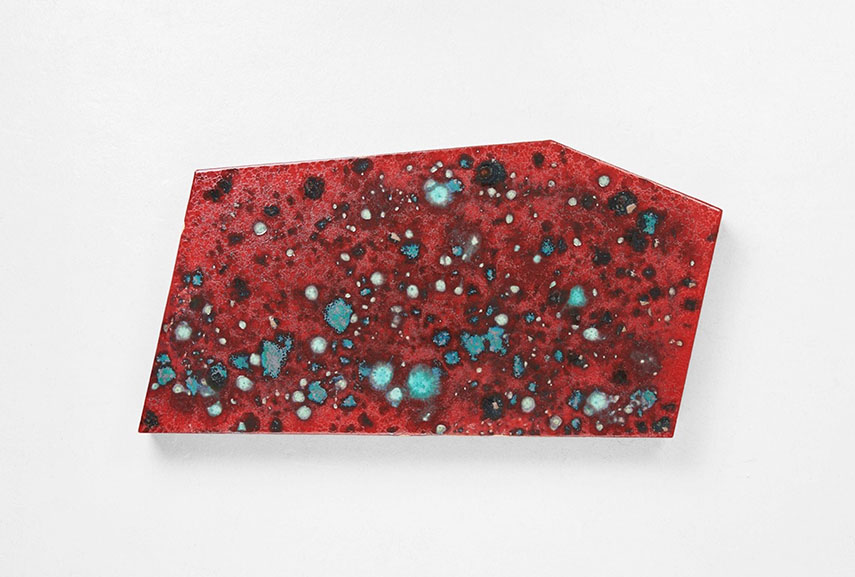 Flat Earth
On view in the Flat Earth show, there will be curious, and flat, ceramic sculptures, positioned horizontally on the ground. They represent the artist's new approach towards this medium, that has become a part of his practice in the mid-1990s. It appears that they came to be quite casually, as the works were initially gonna serve as a support for a sculpture on top. But the artist saw them as individual pieces, ready to become artworks of their own, and their flatness was simply too inviting. And so, Richard Deacon covered it with powder and paint, creating intriguing formations that evoke shifting topographies, constellations and biological formations; as if an abstract painting was made on a ceramic support and was meant to look upon from high above, recalling aerial views of the earth, like a map made of mineral-rich colors.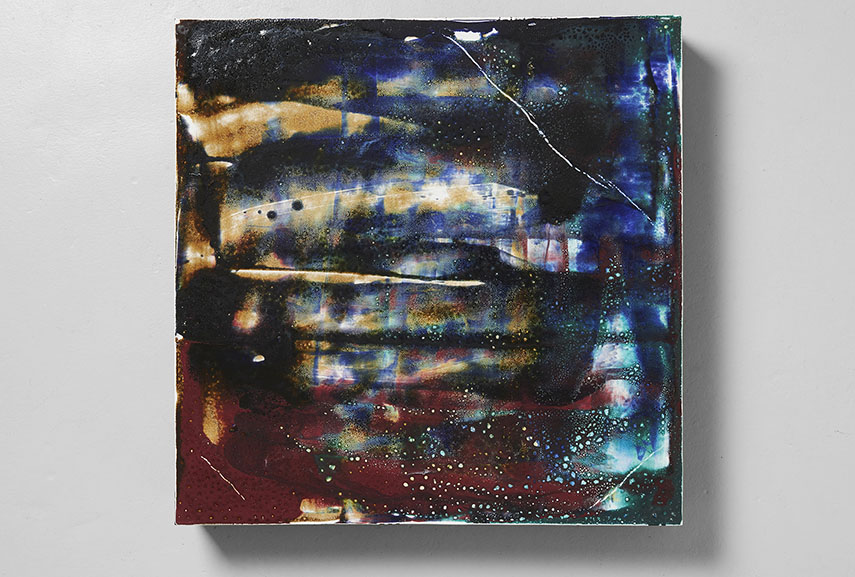 Standing Trees
In contrast, or perhaps complementing the ceramics, are Richard Deacon's new wooden works. For their creation, the artist conducts an intricate process where the wood, in form of a bundle of twenty-five wooden sticks, is first steamed and twisted; then, the elements of the bundle are removed by selection and the remainder fixed together. As per tradition when it comes to Richard Deacon's art, the artworks represent a soothing combo of both simplicity and complexity, engaging our attention and provoking our thoughts. These sculptures are described as "totemic", modestly scaled to resemble standing trees.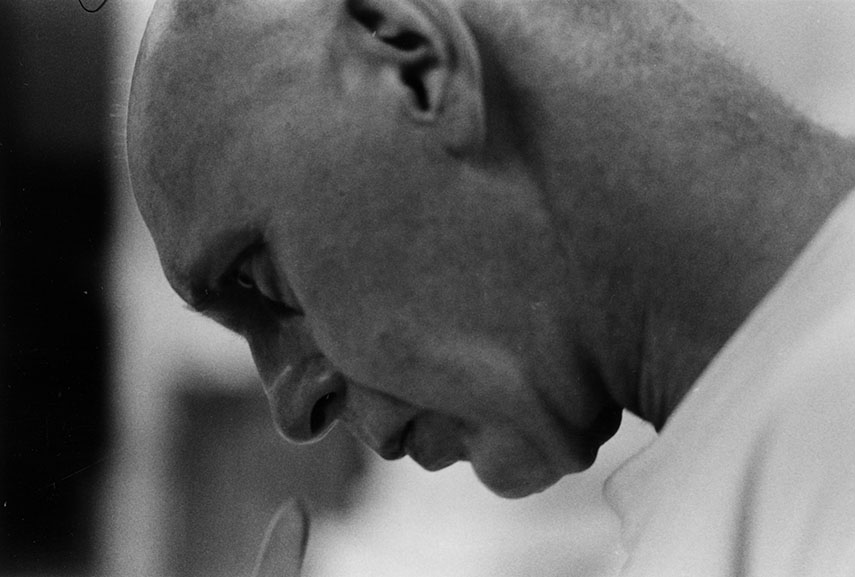 Richard Deacon at Lisson Gallery Milan
Richard Deacon describes himself as the "fabricator" of his art; the construction part of his artworks is of great importance to him. Very often the traces of creations are visible in his pieces, such as glue or screws, as if to give testament to how they came to life. They represent a form in space and time, derived from the artist's intimate conversation with his materials, which also often reflects in the titles of his sculptures. Flat Earth, an exhibition of works by Richard Deacon, will be on view at Lisson Gallery in Milan, Italy, from March 17th to April 29th, 2016.
All images courtesy Lisson Gallery Milan.