Richard Prince Lawsuit No. 3! This time over Appropriating a Famous Sid Vicious Photo
Richard Prince, an artist famous for appropriating works by others and calling it his own after his 'interventions', has been a subject of controversy more than once. By re-photographing other people's photographs and incorporating them into his own work, he continues to make us ask the old question 'Yeah, but is it art?'. Another Richard Prince lawsuit is on the role, this time for appropriating a photograph of Sid Vicious by music photographer Dennis Morris. The photographer is suing the artist and his gallery for 'making derivative works' and 'producing and distributing large-scale reproductions incorporating those derivative works' based on the said photograph.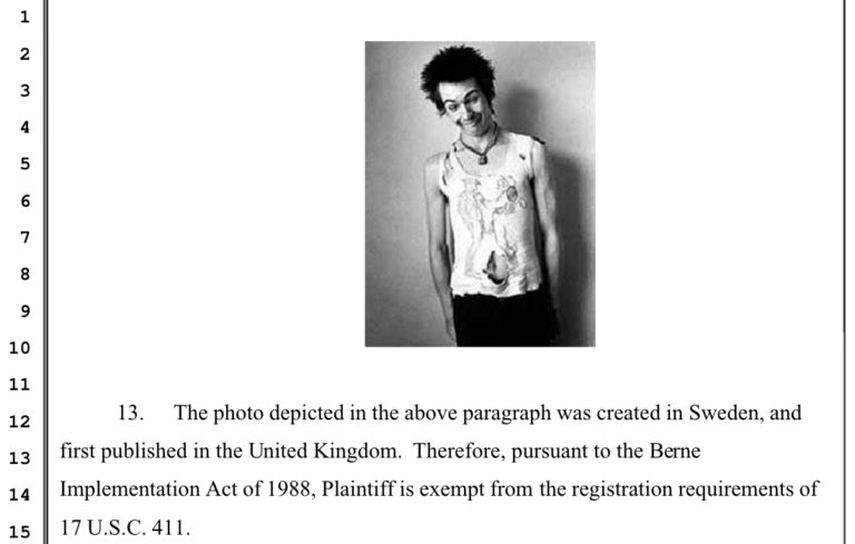 The Richard Prince Lawsuit
In yet another copyright lawsuit that involves Richard Prince, Morris accuses him and Gagosian of 'diversion of trade, loss of income and profits, and a dilution of the value of rights', as well as of promoting one of Morris's best-known photos of Vicious for sale on Instagram as an untitled work. Morris' photograph has been combined into a collage along with black-and-white photos of Barbra Streisand, Sylvester Stallone, and late pop-star Prince. It is believed that Prince has used the cover photo of David Dalton's book El Sid, Saint Vicious from 1997 containing Morris's photograph of the late Sex Pistols singer. The image of a signed copy of a book dedicated to Prince by Sex Pistols' creator Malcolm McLaren is included in the complaint. In addition to seeking a juried trial, Morris is demanding unspecified damages and all of Prince and Gagosian's profits from sales of the disputed works.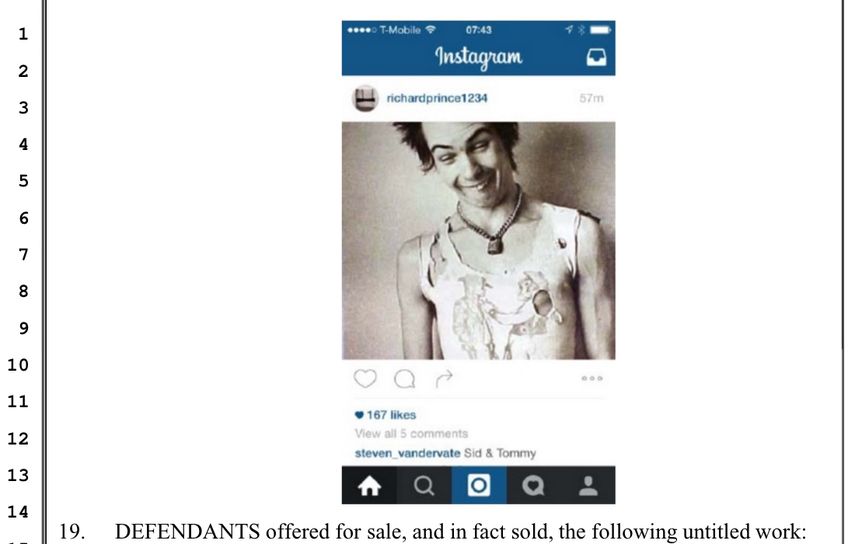 Another Prince's Piece in the Centre of the Lawsuit
Another work in the centre of the lawsuit is Prince's earlier piece Covering Pollock, where he used Hans Namuth's photographs of Jackson Pollock in his studio and painted them and collaged them with other photographs. One work from this series also features three Sex Pistols images shot by Morris which he used unrightfully. The disputed work was shown at Guild Hall in eastern Long Island in 2011. The lawyer Sergio Muñoz Sarmiento, who originally posted a link to the lawsuit on his blog, stated that 'this new lawsuit continues to raise the as-of-yet unanswered questions concerning contemporary art practices, globalization, and digital media', and wondered if 'we might be nearing a time when art and commercial creations are viewed as one'.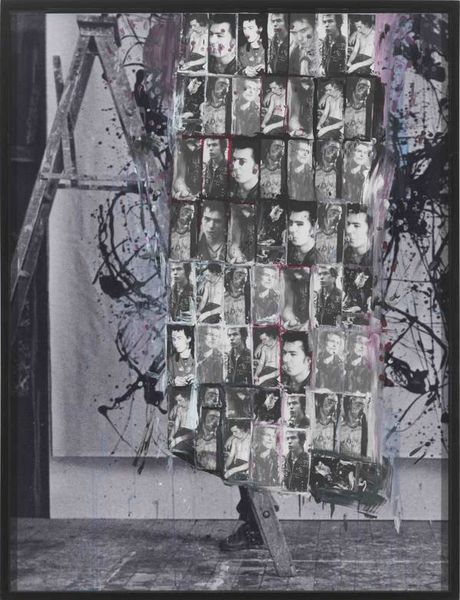 A History of Controversies
Prince has been relying heavily on the work of others and turning it into hard cash since the 1970s, and this is hardly the first time he's being sued for it. Prince was also sued by Patrick Cariou for using his photographs of the Rastafarian community in Jamaica in the Canal Series exhibited in Gagosian back in 2008. The three-year-long case had finally ended in the settlement in 2014. Back in December 2015, Prince, Gagosian and its owner Larry Gagosian were sued by the photographer Donald Graham. Prince used his photograph posted on Instagram and enlarged it and exhibited it as part of his New Portrait series show in 2014. The New Portrait series consisted of enlarged prints of other people's Instagram posts, portraits hardly new for their owners. Some of the appropriated photographs originated from the SucideGirls' Instagram feed, and instead of suing, they have decided to sell prints of these photos themselves for $90, instead of the $90,000 Prince was charging for them. Thus, the work of Richard Prince also collides with the pressing debate of online privacy and ownership in the digital age.
Featured image: Richard Prince, via klassikmagazine.com