Richard Saltoun Gallery Presents a Series of Exhibitions Focused on Conceptual Art made in Britain
The British Conceptual art will be en vogue this summer, as two major exhibitions will take place in London in celebration of the country's most prominent artists and artworks from the movement. While Tate Modern will host Conceptual art in Britain: 1964 – 1979, Richard Saltoun Gallery will treat its visitors with not one, but four exhibitions dedicated to the period and its protagonists. Between May and September 2016, these shows will finally come to life after more than three years of preparations, with many works of over 20 leading conceptual artists and four lesser-known names that were either never seen before or not seen since they were first exhibited.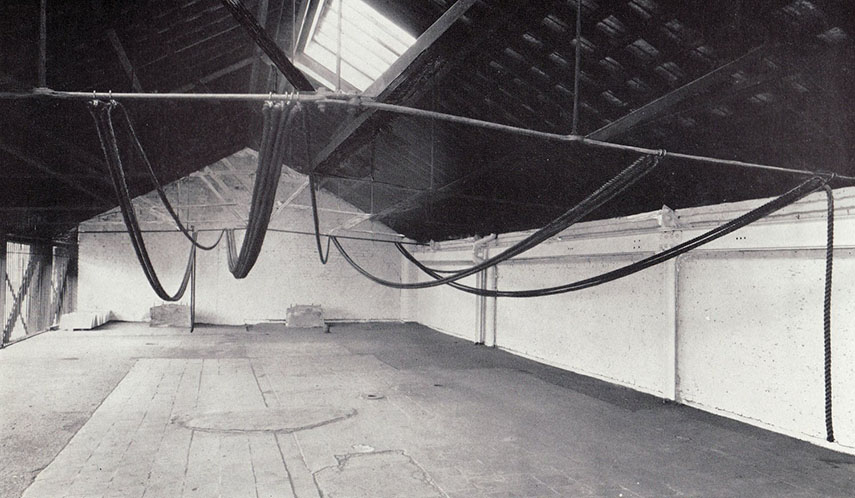 Opening the Season: Roelof Louw
One of the few British artists to be featured in key European exhibitions that defined Contemporary art, such as those in Amsterdam, Bern and Krefeld, Roelof Louw is certainly an important figure on the scene. He was the proud representative of his country at the famous 10th Tokyo Biennale in 1970, with the seminal Rolled Lead Piece, consisting of sheets of lead that are rolled and pushed toward the gallery walls. But perhaps his most famous piece is Soul City, a pyramid made of some 8,000 oranges, that will be on view at Tate Modern. In the first show held at Richard Saltoun Gallery, there will be Rope Piece and a set of 6 photographs, entitled When Attitudes Become Form: Park Lane.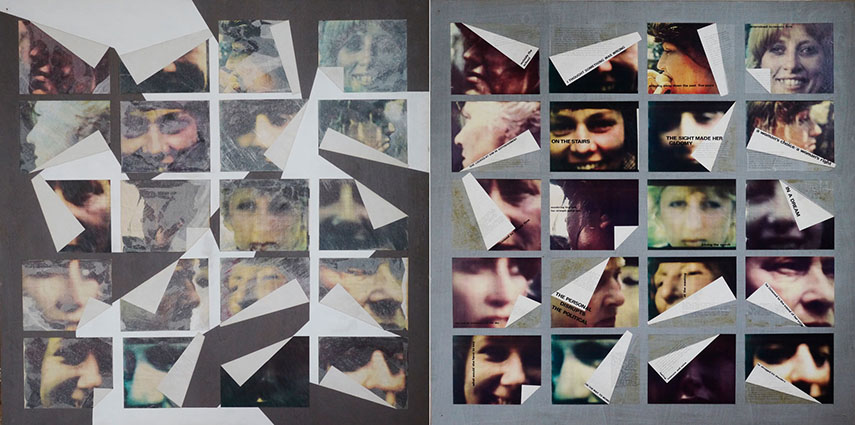 Marie Yates, with Victor Burgin and John Latham
The second showcase of British Conceptual art shines a light on Marie Yates, a feminist land artist and one of the few female artists involved with the movement. Exhibited here for the first time since 1980 is her two-panel work Image / Woman / Text, which explores the photographic images of women, the way they are made and their meanings. Joining her show are John Latham and Victor Burgin, both part of the APG, Artist Placement Group, an artist-run organisation seeking to refocus art outside the gallery. John Latham will be represented by three works dating from 1956 to 1971, alongside Victor Burgin's iconic 1975 poster Possession, once posted around the streets of Newcastle.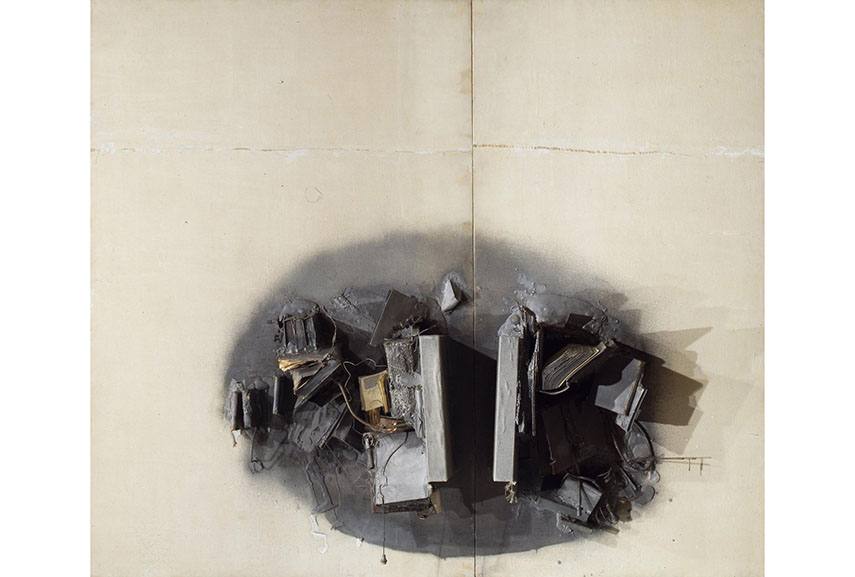 The Summer Shows
The third and the fourth show within Conceptual art in Britain season at Richard Saltoun Gallery will bring an array of important creatives. Exhibition 3 will have a special focus on Tony Morgan, a filmmaker who helped create the Dusseldorf Film School. Also included are artists like Barry Flanagan, Gilbert & George, David Hall, Bob Law, John Blake, Roger Cutforth, Terry Atkinson, Bruce McLean, Art & Language and David Dye.
Finally, the last show of the series will bring together three artists linked by their involvement at the Camden Arts Centre at the end of the 1960s. Highlighting the work of Ed Herring, an environmental artist who exhibited regularly at this alternative gallery, this show will also put on view the art of John Hilliard and Keith Arnatt, both of whom practiced photography within the realms of the conceptual.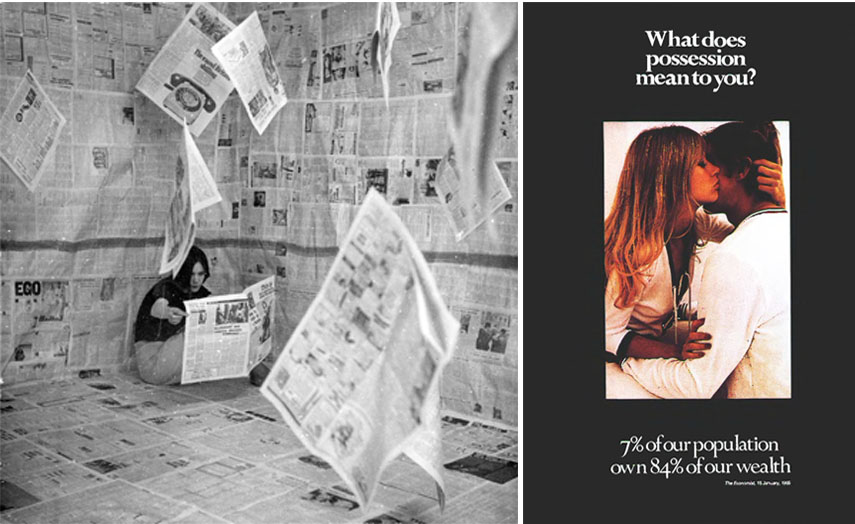 Conceptual Art in Britain at Richard Saltoun Gallery
The first exhibition from the series SOME DIMENSIONS OF MY LUNCH: Conceptual art in Britain (1956 – 1979) dedicated to Roelof Louw, will be on view at Richard Saltoun Gallery in London, UK, from May 19 through June 17, 2016. It will be followed by a showcase of works by Marie Yates, Victor Burgin and John Latham from June 23 through July 22. The third, group show with a special focus on Tony Morgan will be held from July 28 through August 26, while for the entire month of September, on view there will be the art of Ed Herring, John Hilliard and Keith Arnatt.
  Editors' Tip: Conceptual Art in Britain, 1964–1979
Written by Andrew Wilson, Curator of Modern and Contemporary British Art and Archives at Tate Modern, Conceptual Art in Britain, 1964-1979 brings together some of the most exciting artworks of the period in the country, in the first book of its kind. While the early works challenged art's traditional boundaries, by the mid-1970s, focus had shifted away from issues of art and individual experience toward questions of politics and identity, using the languages of documentary, propaganda, and advertising in the service of action. The result was a radical moment in British art that ignited new developments in various media: text, sculpture, photography, film, and print. This volume, the key book on the subject for students, scholars and all those with an interest in contemporary art, features previously unpublished archival material and essays by key experts.
Featured images in slider: Roelof Louw – Soul City (Pyramid of Oranges), October 1967. ±6,000 oranges, 200 x 200 cm approx. (base). Copyright the Artist. Courtesy Richard Saltoun Gallery; Bob Law with Mr. Paranoia – Nothing to Be Afraid of, invitation card, 1971. Copyright the Estate of the Artist. Courtesy Richard Saltoun Gallery.