Richard Serra: Vertical and Horizontal Reversals
Richard Serra is best known as the pioneer of large-scale site-specific installations. He has managed to create minimalist constructions from large rolls and sheets of metal which are self-supporting, reflecting the nature of the material. Certainly, Serra has become a beacon of inspiration for those artists who explore the vast field of urban interventions and installations. The coming period of autumn and winter is bringing a new series of drawings by Richard Serra, making the upcoming period a quite exciting time in New York…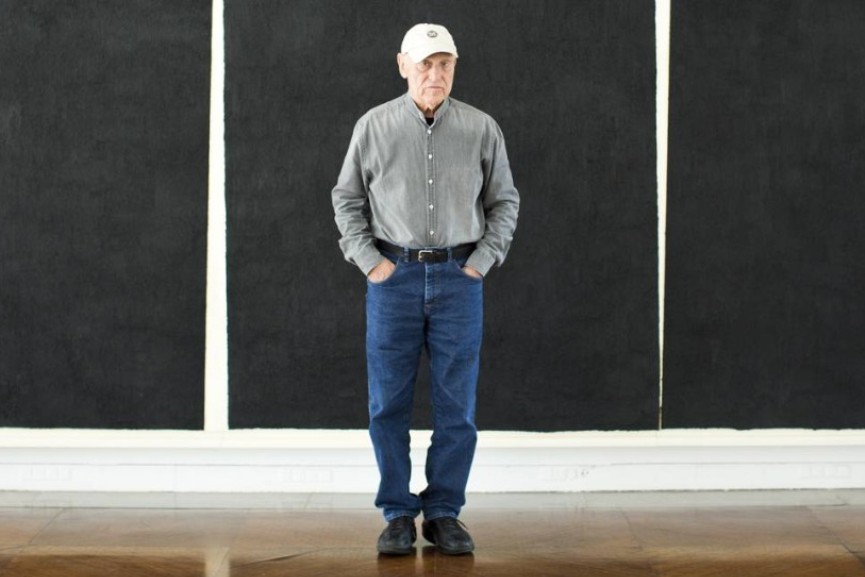 The Work of Richard Serra
Richard Serra has been, and still is, a fruitful and very active artist. To summarize his career in only a few lines would be a daunting and borderline impossible task. When it comes to his recent activities, let us turn to the work that is behind him when it comes to the last decade or so. Eight large-scale works have been installed in 2005 permanently at Guggenheim Museum Bilbao. Two years later, The Museum of Modern Art in New York, featured an inspiring retrospective of work by Richard Serra. During the following year, in 2008, the artist's work was part of a solo exhibition at the Galeries nationales du Grand Palais, Paris. A traveling survey of the artist's drawings was on view during the years of 2011 and 2012, at the Metropolitan Museum of Art, New York, as well as the San Francisco Museum of Modern Art and the Menil Collection, Houston (the organizing venue). During 2014, the artist's work was presented by Qatar Museum Authority. In the Brouq Nature Reserve in the Zekreet Desert, in Qatar, a permanent, site-specific work East-West/West-East had been installed. In the period between May and September 2014, an exhibition of works on paper by Serra was shown at the Instituto Moreira Salles, Rio de Janeiro. After the 2013 exhibition, the work of Richard Serra is coming to David Zwirner once again.
Vertical and Horizontal Reversals
With the use of thick impasto of paintstick, Richard Serra has been creating drawings which resonate the artist's long-lasting devotion to the examination of the dualism of physical and cognitive perception of form. For decades now, drawings have represented an important method of creative expression for the artist. The intense use of black in the abstract drawings reflects a sense of gravity, mass and weight. Symmetry and Reversal drawings, from which the inspiration for the upcoming exhibition is drawn, represent the artists investigation of juxtaposing two symmetrical sheets. It is going to be exciting and surely thought-provoking to see the end result of the latest abstract exploration by Serra in the upcoming exhibition Vertical and Horizontal Reversals. The show will be taking place at David Zwirner, in the period between November 7th and December 20th 2014. In addition, David Zwirner Books is publishing a catalogue, including new scholarship by art historian Gordon Hughes. Next year in May, David Zwirner gallery will host an exhibition by the artist which will feature new sculpture works.
If you don't want to miss: any news on Richard Serra; the upcoming exhibition this month as well as the upcoming show next year; and you are someone who appreciates installation art – create a profile via My Widewalls.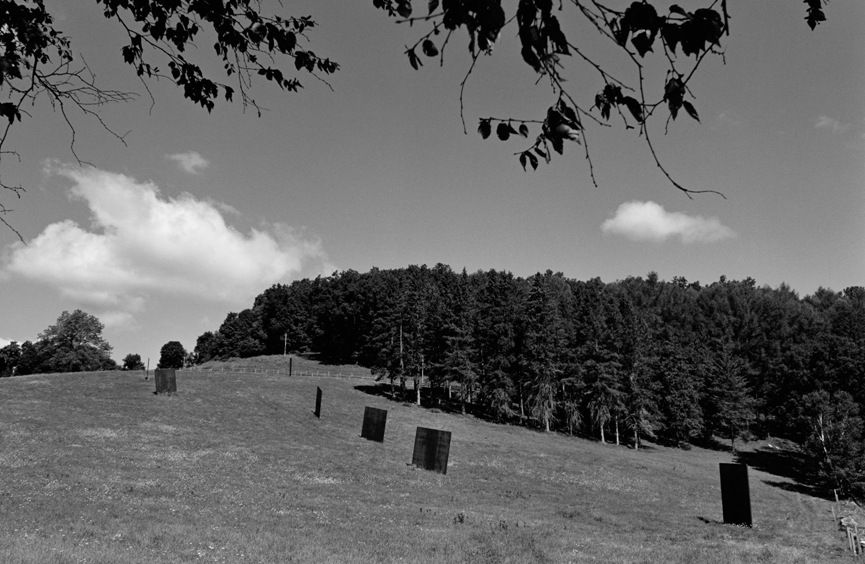 Images Courtesy of David Zwirner and © 2014 Richard Serra/Artists Rights Society (ARS), New York
[mc4wp_form]