Rick Begneaud at Woodward Gallery
The Woodward Gallery in New York proudly presents the upcoming opening by Rick Begneaud titled Thread Song. The artist will present his works from a series of painted treads formed from fabrics, colors, space and his rich and exciting experiences of traveling and socializing with musicians. Nowadays works by Rick Begneaud reflect the air of freedom and serenity.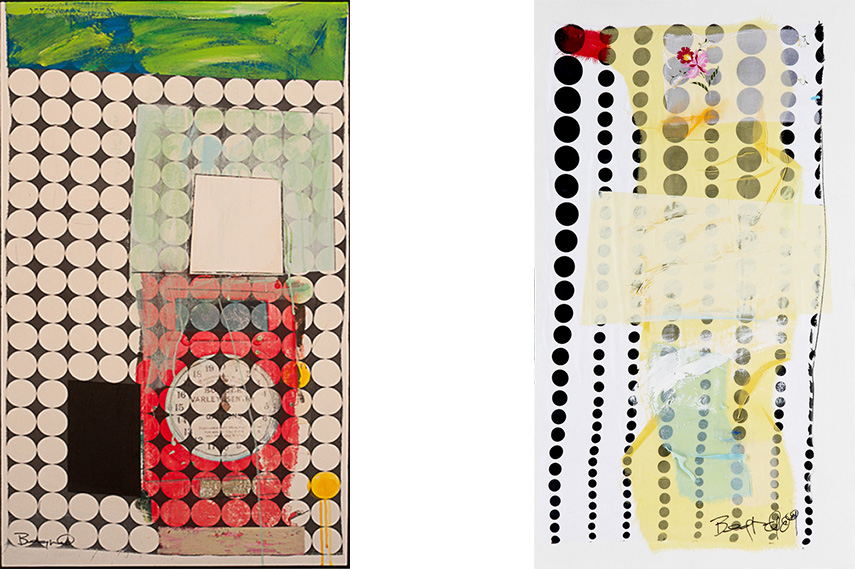 Rick Begneaud's Background
Artist Rick Begneaud comes from a very unusual and interesting background. It the mid-eighties he worked as a chef for the Grateful Dead and Bob Dylan with whom he went on tours and travelled extensively following the musicians around the world. Rick Begneaud got to taste different cultures and experience various locations from other perspectives. He travelled through small villages and was able to see their textiles and small elements, things that would prove themselves useful in his later career as a visual artist. Apart from socializing with famous musicians Rick Begneaud is related to the great Robert Rauschenberg who was his uncle. Rauschenberg has substantially influenced Rick Begneaud through their close relationship for Begneaud was Rauschenberg's studio assistant and also followed him on his journeys. Although Rauschenberg was a great figure and authority, in artistic sense Begneaud splits from Rauschenberg's political art developing his own artistic language and themes.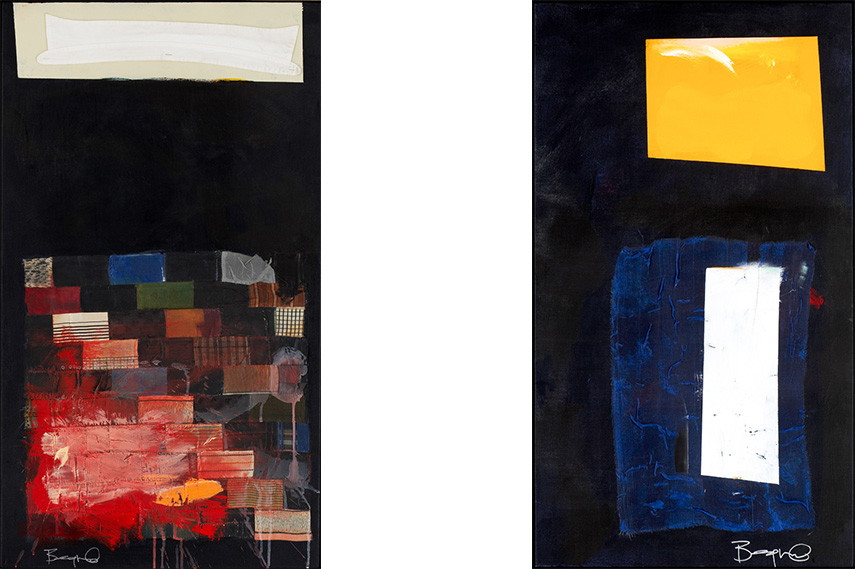 Usage of Found Fabrics
Organic nature became hugely important element of Begneaud's art. He promptly started to collage fabrics into paint in order to create abstract, angular shapes that are bursting with color. To incorporate fabric into his artworks first came to Rick Begneaud during one of his trips to West Africa. He spotted an old piece of cloth, discarded on the floor with exquisite beauty that he wished to collect such fabrics so he started visiting small tailor shops in quest of finding interesting scraps. As Begneaud was already prone to using found objects, blending of fabrics into his paintings came as no surprise. Fabrics amalgam with canvas and seem to provide a kind of intimacy that indicates to some distant and unfamiliar places. Incorporated fabrics also create background that sometimes creates boundaries and other times they merge things, enabling Begneaud to paint over them or preserve them in their original state.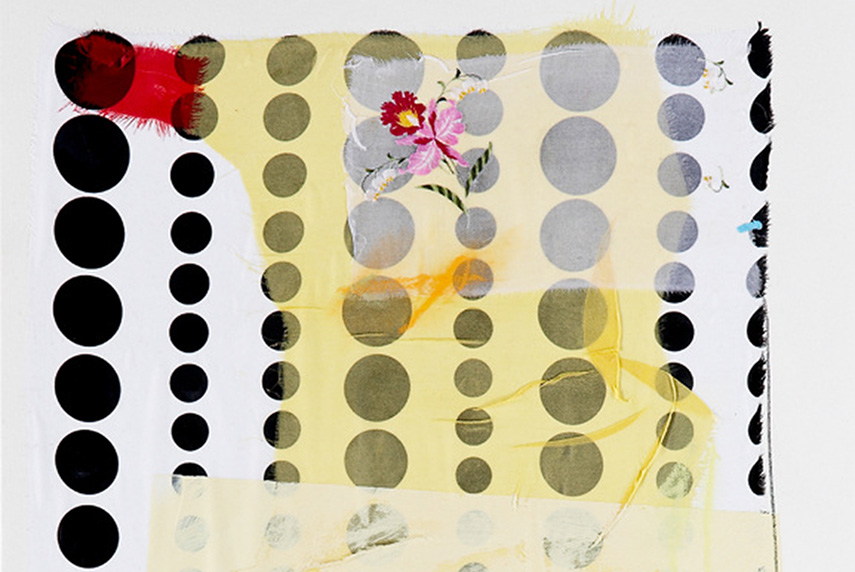 Rick Begneaud at Woodward Gallery
Apart from fabrics Rick Begneaud uses photography, diagrams and printed materials that he endeavors to unite into one harmonious piece of work. His aim is to find a simple organic-like minimalist solution, that would let the piece breathe and not be clogged with excessive items. Sometimes Rick Begneaud puts together those materials as ready-mades rather than painting over them. These different elements create new spaces that seem to function together as as the active, positive that converses with the negative. It is within those relations within them that Rick Begneaud seeks his titles. The exhibition Thread Song in Woodward Gallery collects all of the Begneaud's experiences and makes an intriguing show. Rick Begneaud's new show opens on May 30th and will last until July 18th in the Woodward Gallery in New York.
Keep up with contemporary art by signing up for My Widewalls!
Featured Images are Courtesy of Woodward Gallery.
Follow These Galleries
New York City, United States