Rina Banerjee at Jacob Lewis Gallery
In a globalized world, without physical borders and boundaries, but with cultural differences that separate people into a wide range of groups, the question of identity becomes very important. This fact influenced contemporary art as well, in different ways. Conceptual artists are probably those who are interested the most in tackling the questions of belonging and identity, yet these subjects are not exclusively related with conceptual art. Rina Banerjee, a New York-based artist generally uses sculptures, drawings and paintings as the main media for expressing her view on a fusion of cultures and ways how we perceive and receive imposed identities. This brilliant sculptress and painter has experienced both benefits and disadvantages of the globalized world we live in, which can be noticed in her work. The Jacob Lewis Gallery from New York organizes a solo show of this amazing artist.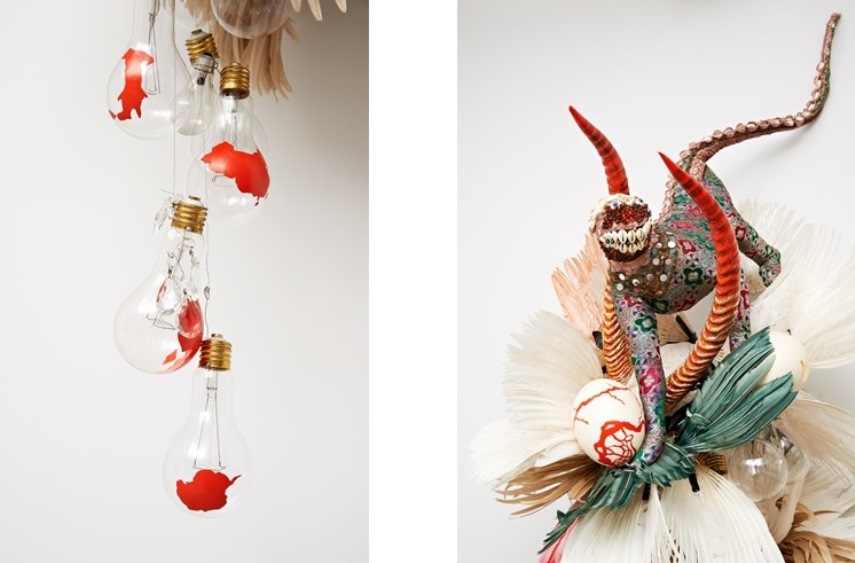 Rina Banerjee: Urban Environment and Identity
Rina Banerjee was born in Calcutta (India), grew up in London, and she lives and works in London. The cosmopolitan atmosphere of global cities such as London and New York, that are also among the centers of contemporary art scenes, probably influenced her interest in questions of cultural identity, or more precisely, the possibilities of cultural identity. Rina Banerjee, as an artist coming from Asia, had experienced growing up in urban sites and in communities of mixed cultural and racial locations. Major motifs in her works are deeply connected with her position of "foreigner" in global cities. Her preoccupation with the role of culture, mythology, anthropology, ethnography fold the trajectories of race, exotic capital, and the forces of our migration, mobility with tourism and global commerce. Enormous diversity of the globalized society is hence reflected in Rina Banerjee's work. If we focus just on materials she uses, we will see a variety of textiles, antique furnishing and shells that are transformed and their meanings are changed. As identity and culture are fluid and not fixed, materials and artistic media Banerjee uses are also subject of constant change, representing inconstancy of both material and non-material (quite similar approach we can notice in works by some masters, such as El Anatsui or Tadashi Kawamata).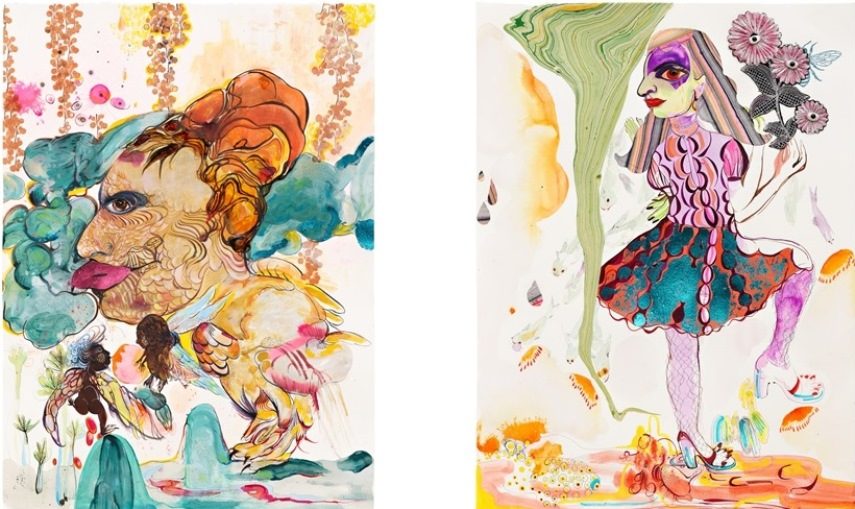 Rina Banerjee: Tropical Urban
In the exhibition Tropical Urban, at Jacob Lewis Gallery, the artist explores the idea of the urban environment. Rina Banerjee views the ideal city as the "tropical urban," a bountiful place where people go to transform themselves, to be surrounded by the fertile soil of a myriad of cultures and diverse beauty. The figures in her paintings and sculptures are creatures who take ownership of their identity, metamorphosing into surreal forms, free to do so as a result of the city's celebration of self-invention. Baroque eclecticism emerges in the ornate detailing of each sculpture, at once both human and animal, allowing a glimpse into our own evolutionary past, showing that the urge to be animals is still imprinted within us. Rina Banerjee's explorations of urban environment is similar with those by Mear One or Logan Hicks, yet with quite specific and unique style.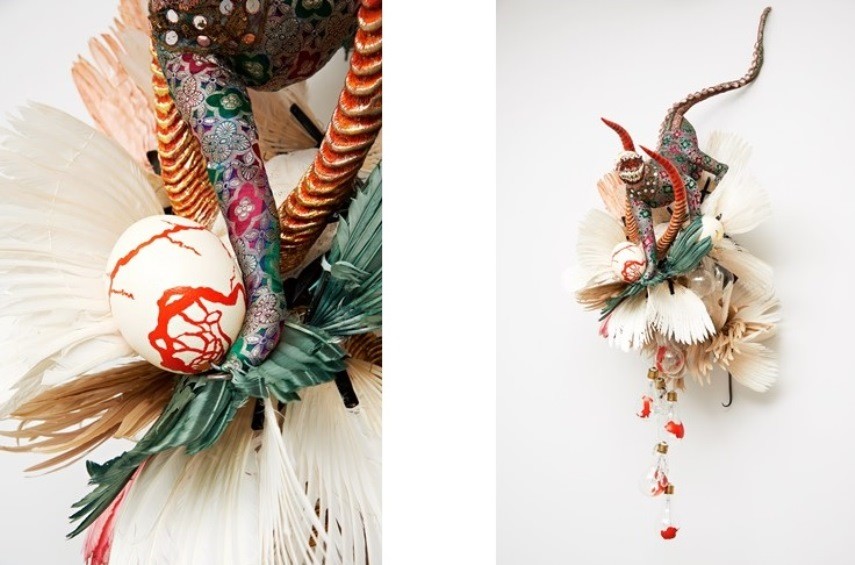 Rina Banerjee at Jacob Lewis Gallery
Exhibition Tropical Urban at Jacob Lewis Gallery will show new sculptures and works on paper by amazing Rina Banerjee. This is the artist's inaugural exhibition with the gallery. The show will be on view from April 10th until June 6th at Jacob Lewis Gallery in New York. Opening reception is scheduled for April 9th, at 6 pm.
Sign up for My Widewalls, and keep yourself informed about new exhibitions!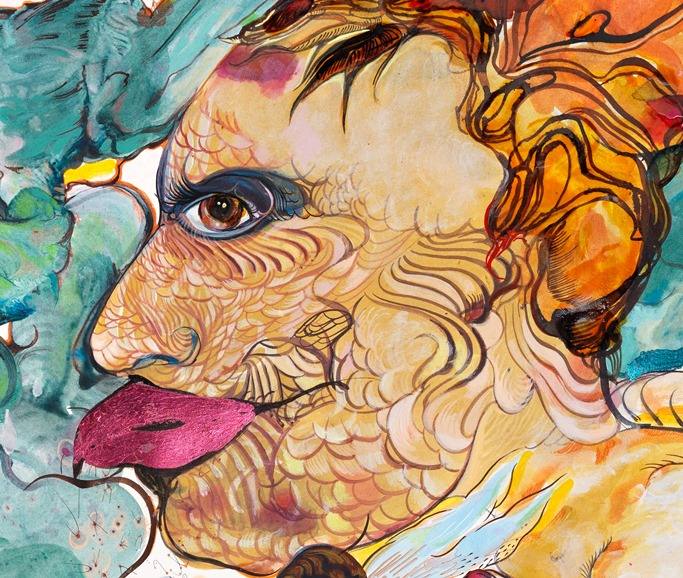 Featured Image: Rina Banerjee – Not so Silent (detail), 2015 Full Names of Works:
A Mad Woman, an Eternal Eve, a Monkey cheated leaped, from limb to limp in open air, curled a mischievous and bulbous melancholy in tail that sailed and with a single cough, a sudden drip, a curtain of bubbles, tears spilled to send land liquids, fertilizer, all fluid migrations leaking abroad and across
Dodo bird and her Extinction met Dutch sailors in the Indian Ocean while they were looking for fortune and existence both plain and simple sailed into new worlds and paradises or experience death was one notion
Not so silent, outspoken when there be disgusting disaster she be named "Sky" loved booth bees and flies.  Seasons surrendered when her temper chased away and colored flaming and flowered sent her pleasures of spring to open where once then and hence before could be waiting could now be rendered in her tickle and fancy!
All Images © Rina Banerjee, photo courtesy Jacob Lewis Gallery.
[mc4wp_form]