Max Rippon: Repent
Max Rippon aka RIPO is a multi-disciplinary artist whose work explores the impact and nuances of textual communication through language, forms, and symbols. His work is primarily text-based, expressed through typography and calligraphy. For his upcoming exhibition "Pentimento" at StolenSpace, Rippon painted each canvas 5 times with 5 layers of texts. After completion, each layer was masked off in sections and repainted to make way for the next layer, destroying most of what was there before.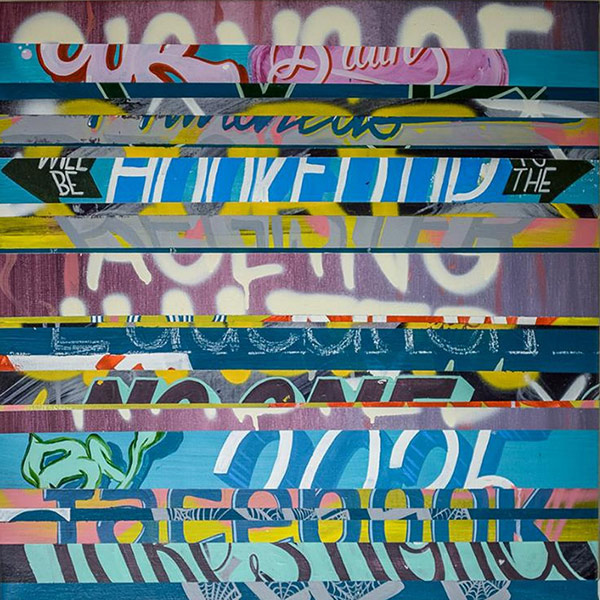 Fragmented and Abstract
The works are comprised of illustrated texts taken from news headlines discussing recurring themes in the media but then these same texts were reduced to an abstraction by the artist's act of painting over. As the title indicates (the word is derived from the Italian language, meaning repent), the painting is changed but the traces of previous work are evident. Rippon starts from the idea that we are constantly fed news, propaganda, and advertising. Language and images are used to demand our attention in a subject that may or may not have any bearing on our lives, then, in no time we are bombarded with the next story. Over time our memories and opinions on these subjects, like the paintings themselves, become fragmented and abstract.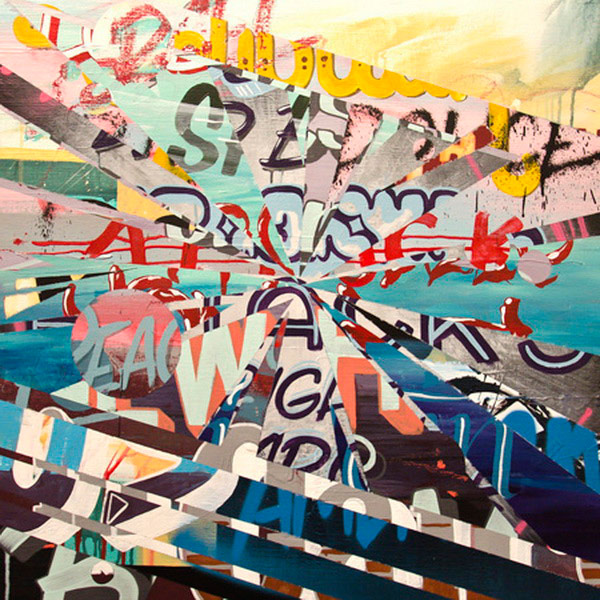 About Max Rippon
Max Rippon began drawing from a very young age and with time his inspirations grew from comic books to skateboarding and graffiti as well as an art education and the studying of art history. After graduating from art school in the United States in 2005 he left for Barcelona where he has since dedicated himself to painting and creating artwork both in the streets and the studio. In recent years his work has become primarily text-based, exploring and communicating through typography, calligraphy and other hand-painted elements. His works often offer more questions than answers, always with a sense of sarcasm and humor lying beneath the surface. He has had solo exhibitions in San Francisco, Barcelona, Brussels, Cologne, London and Vienna and exhibited in various international group shows including the 11 Spring St. Show in New York City, called one of the best art shows of 2006 by the NY Times. He has also painted murals across 36 countries in three continents. Last but not least, Max Rippon is part of Widewalls Collection, which makes us very proud.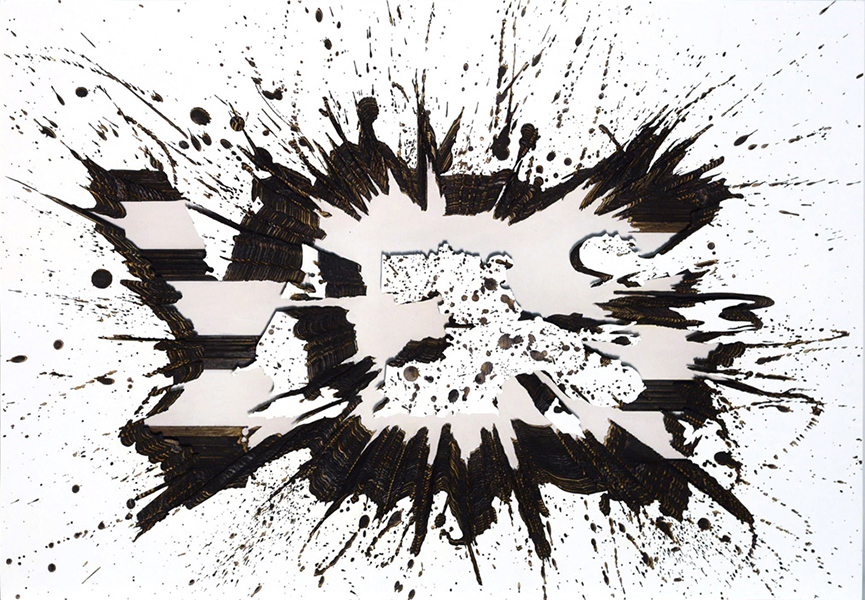 About StolenSpace
StolenSpace gallery in London exhibits artists who have a background in graffiti and street art, but not exclusively. All however, are influenced by society's prevailing subculture. Among the artists it represents are C215, Cope2, D*Face, Word To Mother, Shepard Fairey, Maya Hayuk, Miss Van, ROA, RONE, CYRCLE., to name a few.