Innocence Lost
One is wild style, the other one realistic, one pursues abstraction, the other one illustrative representation, and yet, they embarked on a collaborative pictorial journey that promises to blow spectators' minds! Risk and Nathan Ota are having an exhibition at Culver City's Corey Helford Gallery, which will present their latest joint pieces, bringing alluring Ota's figures set against the abstract backdrop created by Risk. The show is titled Innocence Lost, and it will tell the tale of the primordial creative spark of an adolescent artistic mind, lit prior to becoming a professional artist. Innocence Lost opens on February 15 and it will be on view all through March 8, 2014.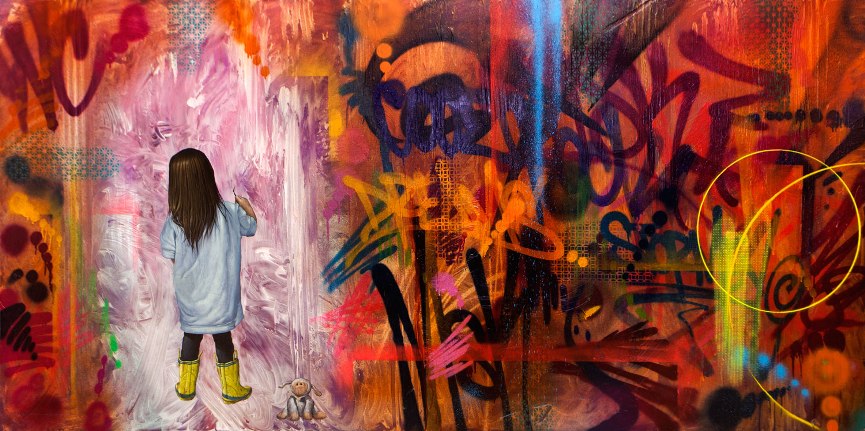 The Loss of Innocence in Pictures
The two LA graffiti artists have known each other since high school, and they have worked together since. This exhibition will display their effort to depict the emotional storm they endured when deciding to pursue present careers. The thematic focus is defined by that special moment of amazement and irresistible appeal of the might and the otherworldly quality of art, broken with critical points of growing up and reality acceptance. Risk and Nathan Ota are taking a time machine ride into their teens, bringing us the ideas of future they had way back when.
This is not the first presentation of their retro-oriented collaborative work. They had a number of exhibitions narrating about their origin and its relation to their present. Innocence Lost is different because this is the first time the two creatives dive into the past prior to their crucial life-path decisions related to the arts.
Stylistically, they do correspond exceptionally well, with crude planes juxtaposed to vivid drawing. While Risk continues to investigate his undergoing Collateral Damage series, Nathan Ota portrays confused teens, carrying the narrative and circling the subject of the synergic artwork.  Who would have thought that two completely different artistic styles could be so wonderfully compatible!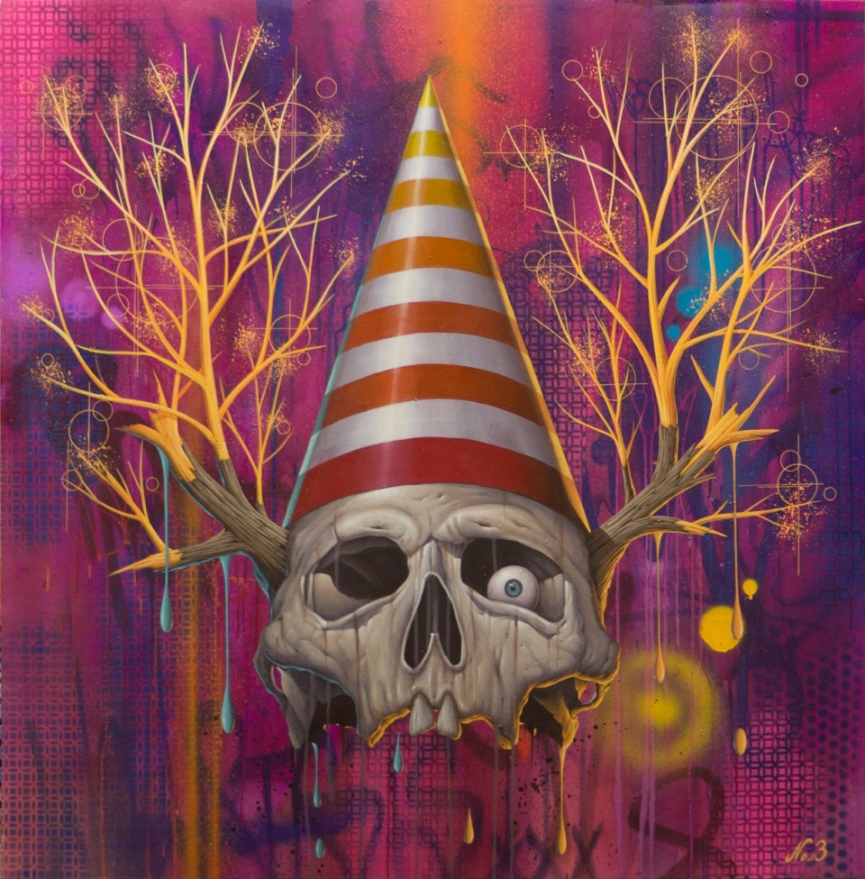 RISK
Risk has been on the LA graffiti scene for over 29 years. He is one of the figures that made a serious impact on the movement, with the development of his lettered style, and through actions – painting of freight trains and freeway passes in Southern California. His Third Rail series marked a turn in his path and moved his principal actions to galleries, while Risk also issued a line of graffiti inspired clothing branded with his name. Risk is involved in project on movie and video sets in Hollywood as well, and he continues to expand his abstract letterforms in art exhibits.
NATHAN OTA
LA born and raised, Nathan Ota has been interested in pop and graffiti art since he was a boy. He was a member of the influential LA graffiti crew, West Coast Artists, as his work was developing toward figurative illustration. Ota worked with many renowned publications as an illustrator and his imaginative work has been exhibited around the world. He also signed a clothing line with Hurley brand. He also teaches at Otis College of Design and Santa Monica College.
Innocence Lost is the third collaborative exhibition of Risk and Nathan Ota after they rejoined forces about four years ago.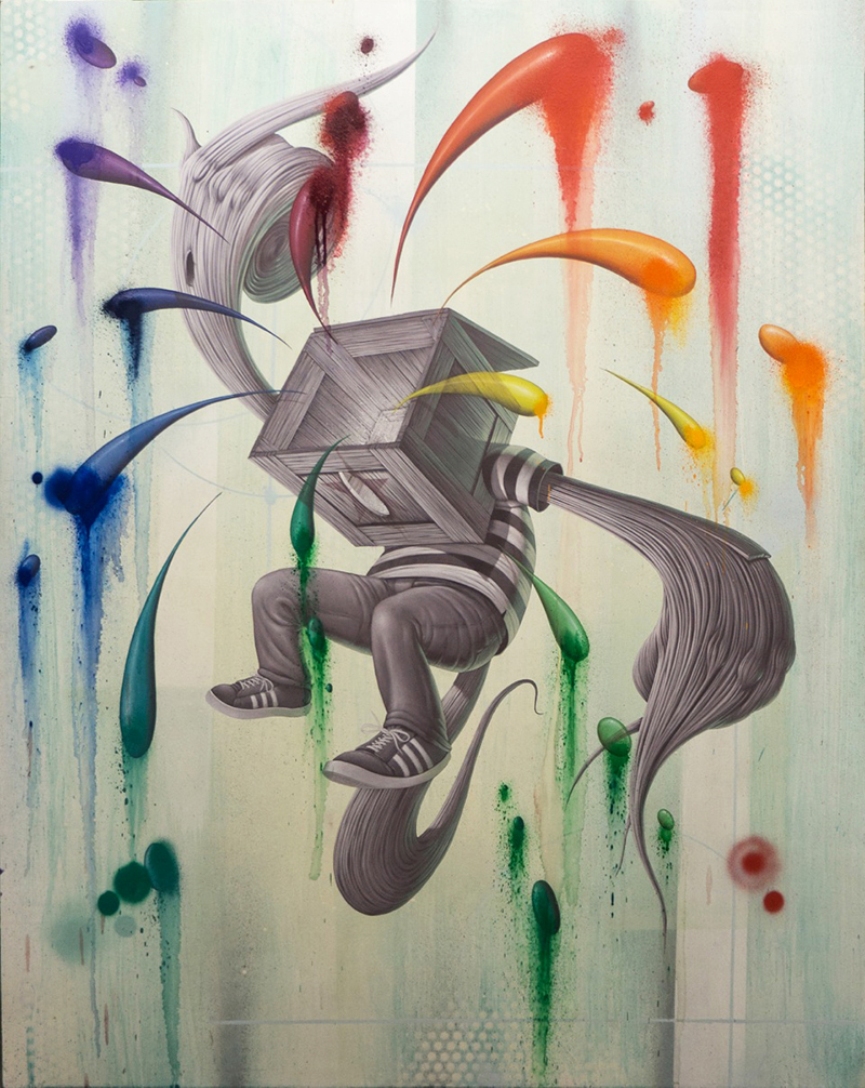 COREY HELFORD GALLERY
Artsy part of LA town, Culver City is the host of Corey Helford Gallery that focuses on bringing major artists from the realm of new figurative, pop surrealism, graffiti and street art. Some of the artists represented at this hip space art Eine, D*Face, Ron English, Buff Monster and many others. The shows organized by Corey Helford are driven by innovations in style and are delivered every four weeks.
All photos were taken by Andy Hernandez.
Follow These Galleries
Los Angeles, United States

Paris, France