Roa in Rome
Spring of 2014 at Dorothy Circus Gallery was marked by the First Step of recurring Spray for Your Rights Event and the exhibition of Eduardo Kobra, a celebrated Brazilian artist, whose politically charged portraits are winning over public worldwide. As a part of the happening, Kobra painted a large scale mural of Malala Yousafzai, then known for her efforts to promote girls' education in her native Pakistan, and now famous as the youngest Nobel Laureate in the world.
Spray for Your Rights Step #2 has another spectacular guest in store – Roa, a Belgian street artist and a global sensation, who will be creating a large-scale mural endowing Rome with his visions on urban wildlife and ecological diversity. Dorothy Circus will simultaneously host a new show by Roa, showcasing new series of studio works and a site-specific installation. The exhibition entitled Suovetaurilia promises to stir spirits of urban art, conjuring ancient spirits of Caput Mundi animal dwellers.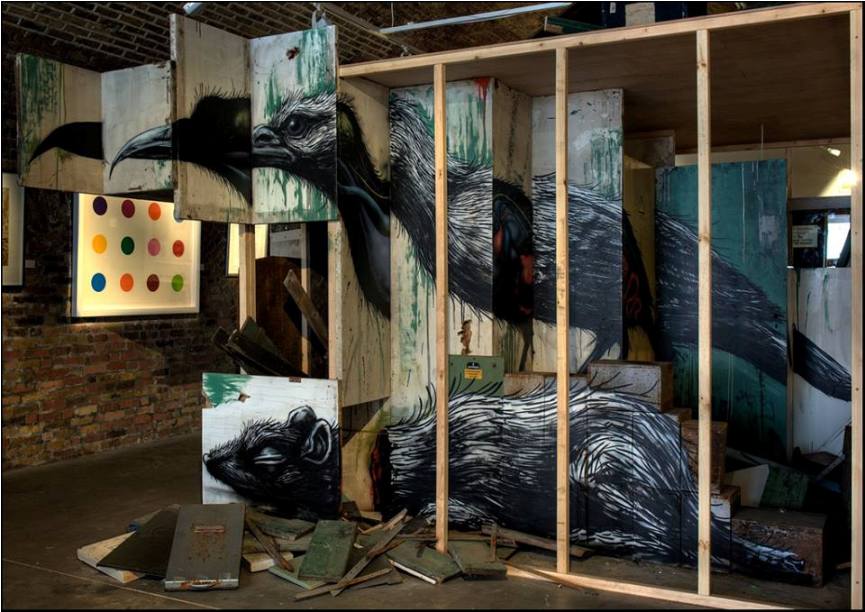 Roa's Prolific 2014
The Roman exhibit will mark the final months of Roa's very prolific year. The street art vigilante was wonderfully active over the entire 2014, recently creating a bird mural in Sweden, painting a large mural in Mexico, and a curious lizzard in Downtown Las Vegas as a part of Life is Beautiful Festival. It doesn't seem that the master from the land of beer and chocolate made even a summer break, as he was actively involved in two projects in Africa – Wide Open Walls in Gambia, and Djerbahood in Tunisia, the latter in organization of Galerie Itinerrance.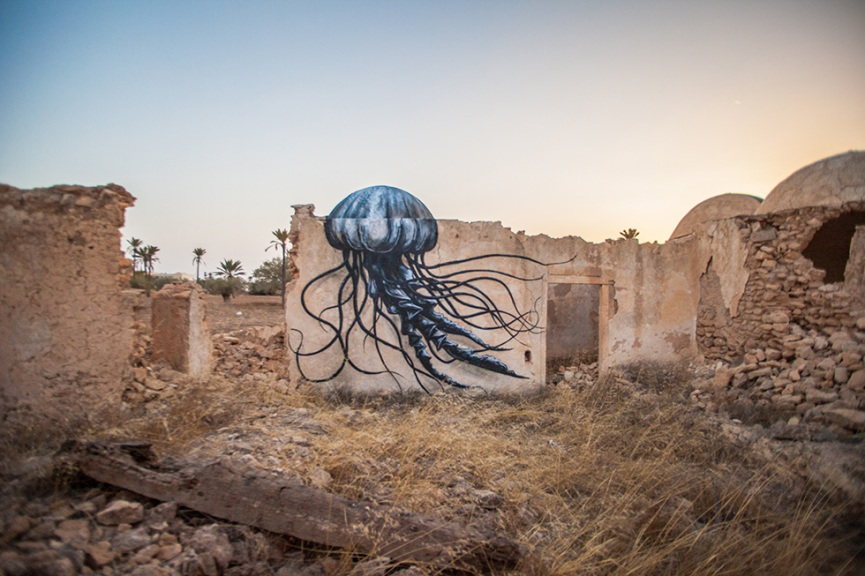 Spray for Your Rights Project
Roa's exhibition and activity in Rome, being a part of Spray for Your Rights Event, will be dedicated to diversity. His natural activism regarding the animals he paints will therefore sync with the focus of the event, emphasizing the importance of equality between all, despite of our innate or other differences. As a socially conscious project, Spray for Your Rights will donate a part of its proceeds to two Italian organizations fighting autism, occasionally implementing hippotherapy, and to the animal right association as well.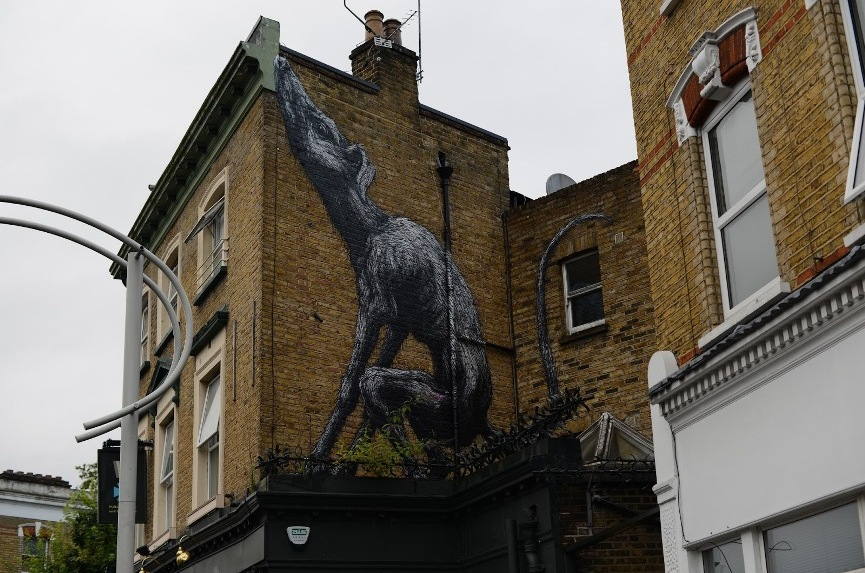 Suovetaurilia Exhibition
As announced by Dorothy Circus, the title of Roa's exhibition will be Suovetaurilia, evoking an ancient Roman religious practice of sacrificing animals – pig, sheep or bull – to god Mars, thus purifying the land with their blood. Roa's new works will allude to the rich historical context of Rome, making a parallel of animal fate in ancient and present times. Today's animal trafficking is percieved as an heir to the antique practice of killing thousands of exotic animals for the entertainment of Roman masses. The gallery will be transformed completely, made into a set housing Roa's enchanting wildlings. The materials used in the site-specific installations will incorporate locally found items, recycling old Italian cabinets, doors and different scraps, conceptually weaving the history of Rome into his current work.
A comprehensive and, according to the gallery, shocking show will open on the symbolical date – October 31, remaining on view through December 24, 2014, only one day ahead of Christmas. Remembering Roa's June exhibition at StolenSpace Gallery in London entitled Projectum 06, we can perhaps get a hint of what kind of mixed-media originals we could expect to see in Rome, but for an actual views, stay tuned to Widewalls.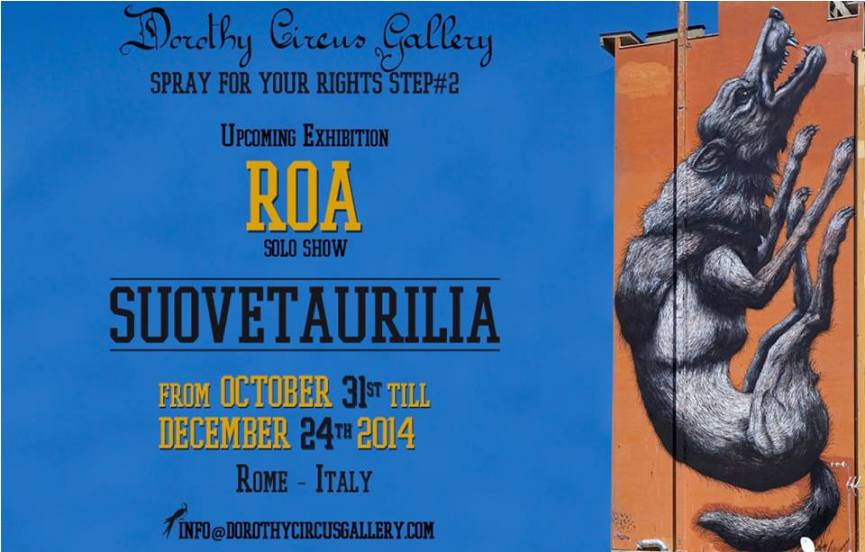 [mc4wp_form]