The Emotional Magnetism Between a Gallerist and Art - A Talk with Robert Fontaine
That Robert Fontaine Gallery is somewhat of a landmark on the Miami art scene is an indisputable fact and one we have come to salute on several occasions. Last year, as part of our Art Travel Specials, we talked to this remarkable gallerist, curator and collector about his experience in Florida and why the state has become such an important area over the last decade. Now, we have another reason for celebration. After six more than successful years on 23rd Street, the Robert Fontaine Gallery is now ready for a new, exciting chapter on its journey. By the end of July 2016, it will move two blocks south, to a significantly larger exhibition space located at 2121 NW Second Avenue. With 22-foot ceilings and a two-floor design layout, it already sounds promising and we're looking forward to experiencing and seeing that the gallery will have at their new store. In our new interview with Robert Fontaine, we talked about his extraordinary collection of Contemporary art, his rich experience in the artistic field, the importance of Art Basel Miami Beach and of course, the new exhibition space. Scroll down to have a read!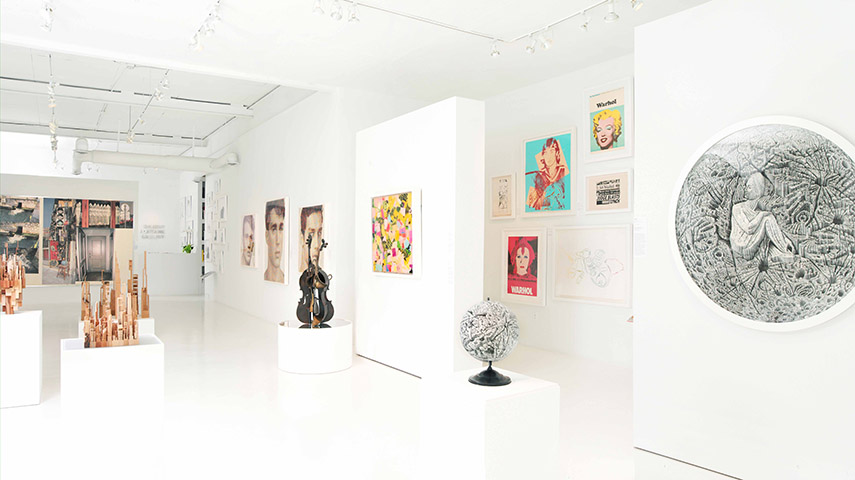 On the Longevity of Robert Fontaine Gallery
Widewalls: You opened your own gallery at a time when the economy was hanging by a thread. Five years on, you're still here, resisting whatever storm at the art sea. What would you say is the secret to this success? What did it take, and continues to do so?
Robert Fontaine: I think it was simply a great deal of luck, location and good timing. Shortly after Art Basel 2010, with a collection of borrowed secondary market works, and with one loyal, and greatly talented artist (Nick Gentry) to exclusively represent I moved the gallery to a very gritty but promising Wynwood Art District. At first, my new collector base comprised of young hip Miami professionals, as well as a plethora of usually sophisticated international Miami visitors. This was a time when I was often asked the question "what can I buy that will give me the largest return?"… I still can't stomach that question, it's cheap… and for a while, it felt like I was selling speculation, instead of fine art. I now think of it as just the mood that grew out of a recession. Most collectors were cautiously collecting; some were still dumping works, others were playing the market like a lottery and haggling to the bitter end.
Now, the art market in Miami is a little more seasoned, and Wynwood has become a mixed bag of change, at the mercy of a fast moving real estate market. Still, it is very much a haven for the arts with more galleries moving in, although I would say the area has kind of morphed into Miami's version of the East Village. With that said I am happy I stayed in Wynwood, but having experienced such vast change in such a very short period of time, I find myself always on guard. I am constantly revising and editing my program, in order to keep current. It is more about testing how much I can push the gallery and the artists the gallery represents. Molding, remapping and reinventing… The phone must ring, the front door needs to chime… It feels like you can never sit still as change always arrives at its own leisure.
Widewalls: The Robert Fontaine Gallery surely is an inevitable stop for any serious collector visiting Miami, thanks to a remarkable collection of the biggest names in Contemporary art being within its walls. How did such an assembly of artworks grow overtime to become what it is today?
RF: I was fortunate enough to develop a relationship with some great consigners. This largely started when the bottom fell out of the economy; I took on a sizable amount of inventory in a short period of time. Those consistent sales, no matter how little money they produced, helped supply the gallery's modest budget, advancing the program into art fairs and keeping from having to ever bring on an investor, which is still my biggest fear. Now, some of those same consigners I have much to thank for, are revived, flush with cash, finding their way back to the art market as collectors and investors again. And so it continues.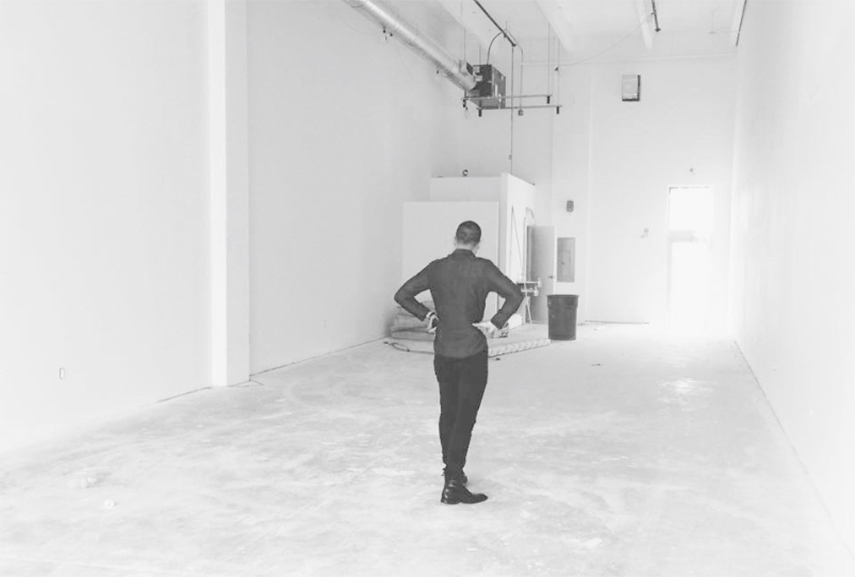 On His Curatorial Experience
Widewalls: Where did your interest in Urban and Street art originate? Was there a particular artist or event that had drawn your attention?
RF: I have always been drawn to satire and irony, and this seems to be at the very core of street art; Banksy is the hallmark, really…his household name further propelled the movement. 
I no longer show street art in the same way I once did, at the beginning of my career when rents were cheap it was feasible to sell works that brought in less revenue… A few artists remain from the gallery's once vast program of street art; Anthony Lister, David Walker, both solid artists who have stayed steadfast and relevant, having found their way to museums and to the secondary art market.
Much has since become formal with regard to "street art," which remains a kind of umbrella term for this vast socially driven art movement. It's my observation that when the more top shelf galleries finally welcomed in such artists, the works become a little more formal, blending into the established contemporary mindset, which is what I feel all art works sort of become under the roof of a gallery; commercial… viable, obtainable… that has changed street art, maybe for the better.
Widewalls: And when we talk about other art styles or movements, is there a niche that you prefer? How do you curate your portfolio?
RF: It seems that gallerists often unknowingly contribute to shaping an art movement with the artists they pick and that the taste they feel is current. Exhibiting and putting your name behind a certain artist or style is not based primarily on some secret formula, at least not for my gallery. I think one must have an eye for it, a feeling, and you build on that feeling. There is no in-between about it, it's emotional magnetism.
I do believe we are experiencing a return to detail, quality, and the creation of painstaking work, which relates primarily to the idea and complexity, of human connections. New art is no longer derived from this idea of "sensation," shock and awe will always be, of course, but not with the same surprising punch it once had.
There is a great hunger in the market place for detail work, by artists with skilled draftsmanship. Subdued and raw work, or a kind of unrefined work, seems to me, to be on the way out. Not to suggest a return to elements of the past, but maybe only hints of the familiar; with a strong attitude toward new ideas, although I suppose in art there are many versions of new. Collectors hunt for it, both in meaning and in quality. New has been, and will always be, both the answer to the question and the propulsion that keeps creativity in motion.
There are two artists I represent, Ashley Oubre and Ben Sack, who I believe are examples of this kind of new but familiar. Both from the same generation, in their 30s, and aside from being represented by my gallery they know little about one another. They both draw and sketch but with a variety of mediums. Both artists have a remarkable discipline and ability to capture, often by memory, places, people and current social boundaries. There is a certain volume, which composes the work. With little room for error, every morsel of their expression is painstakingly executed. This is the kind of methodology and creative gesture I am most interested in exhibiting, and dedicating my time and energy too promoting.
Widewalls: How would you describe a typical quest to discover a new artist you'd like to represent and/or showcase?
RF: It's always been a very serendipitous venture to find a new artist. You simply have to hunt for the unexpected, it's an endless romance.
I believe there are a lot of magnificent artists rotating on this planet, but only a small few are profoundly important to the overall experience and artistic vernacular. Art history is very friendly to the profound, and as we are apart from this linear perspective, there will always be a new but relatable artist with a distinctive idea to be embraced.
Widewalls: What did the "High Artmageddon," as you like to call the Basel Art Week, do for the city's creative scene and for your gallery in particular? How does it help the local artists trying to make it?
RF: I didn't get my feet wet in Miami until after Art Basel was well established on Miami Beach. I see it as an anchor for the art community here. Basel has no doubt set the tone. From it grew many satellite fairs, an awareness of the local art market and galleries, Miami artists have benefited greatly including those I represent. So too has the need for more local Philanthropy. Art Basel was a huge factor when I was briefly toying with the idea of moving to New York City as opposed to Miami. In the end, I never believed in the blood sport of this business so I shied from New York, stayed in Miami and embraced a new landscape, instead of one already mapped.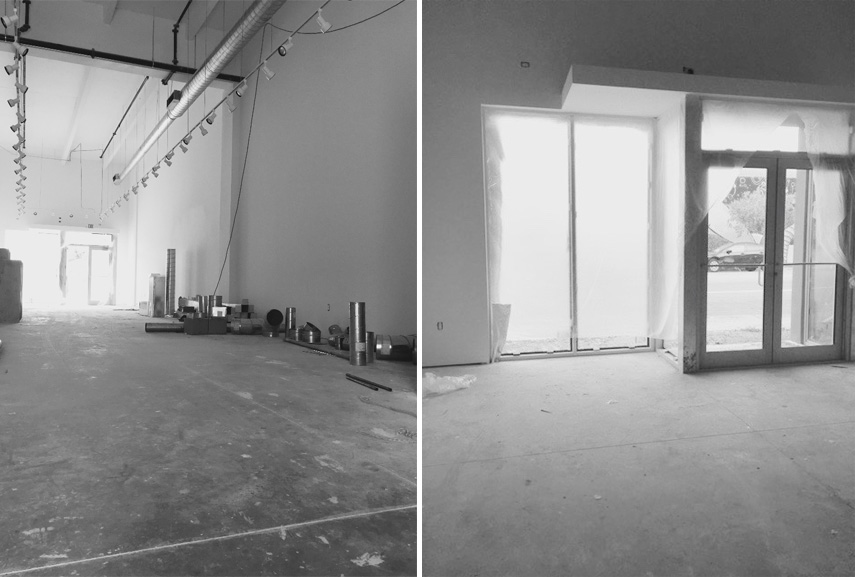 On the Brand New Exhibition Space
Widewalls: What can you tell us about your upcoming move to a bigger space? What are the new possibilities it will offer?
RF: Well, it came as a big surprise to me really, I was already watching the Wynwood area evolve drastically. I was questioning my future, and then a few longtime residing galleries relocated to the surrounding areas, outside of Wynwood. Some even publicly bashed Wynwood on their way out, recklessly forgetting how that negativity falls on the many galleries who choose to stay. Now they themselves are in a developing area much like the early days of Wynwood, which we can only assume will inevitably become diversely popular and not art specific, not to mention overpriced for those galleries who can only afford to move into the area as renters, not land owners. I suppose it's the curse that comes with adding cultural value to an otherwise coarse part of town. In the end, it's often the developers that reap the benefit of a renewed community, which artists and galleries cultivated but are soon forced to leave behind due to the cost of business.
Wynwood was inexpensive when I first arrived, and over the past couple of years my rent tripled, thus making it hugely difficult to financially navigate without making major concessions to the gallery program. The building I was in, up until June 1st sold for a mind-blowing amount. Naturally that kind of real estate nonsense ended any hopes of my keeping the great location as a renter. The only way I could have feasibly stayed was to give up half of my exhibition space to the new building owner, who would rent it out, thus bringing down the cost of my rent. My gallery would have been reduced to a shoebox, with less than 900 square foot to exhibit in. I would have been forced to make a choice between location and square footage. Fortunately, at the very last minute, I did not have to make that impossible decision. To my surprise, I found a much larger space two blocks down the street with a very art-minded landlord who was in the process of considering tenants for his prized new building. Lucky for me it was his taste that played some role in my moving, not just his desire to fill his bank account. I got very lucky, yet again. In late July, the gallery space will be completed and on August 13th, we formally open our doors.
The new location keeps the gallery from merrily existing as a retail space. We no longer need to affix a program in order to accommodate the high cost of rent. Of course, the rent is not cheap but there is renewed flexibility, which adds some relief to the slow speed in which the gallery was creatively growing. It's a hugely exciting time for the gallery and for the artists we represent.
The Robert Fontaine Gallery is currently participating in SCOPE Basel 2016 and, as we could read, it will open the door to its new space in August 2016!
All images courtesy Robert Fontaine Gallery.
Follow These Galleries
Miami, United States

Paris, France

London, United Kingdom