Robert Longo Drawings and BOXKAMPF - Berlin Art Week at Galerie Michael Haas
Contemporary artist Robert Longo has been revered around the globe since his first Men in the Cities solo show held in 1981 in New York. In the following decades he has been honored with numerous retrospectives in some of the world's finest galleries. An exhibition of works by the American master of drawing will be on display at two separate galleries in Berlin. Galerie Michael Haas will present an array of Robert Longo's drawings and his prints will be exhibited at Kunst Lager Haas.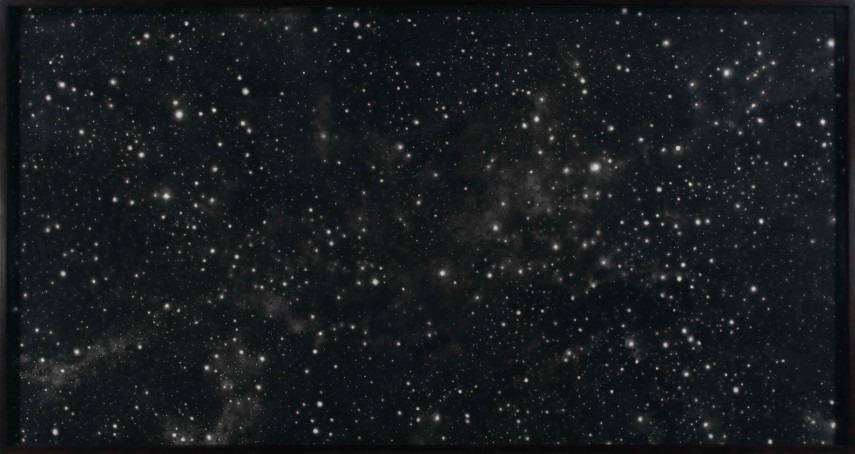 Mass Media Critique by Robert Longo
Robert Longo draws inspiration from the visual language often found in commercials, comics, television or opening credits of movies. He is considered to be a member of the Pictures Generation, a generation of artists that grew up influenced by film and television. Their fascination with never-ending visual flood, streamed by the media was often combined with the critique of the same information channels that inspired them. Similar to Pop Art movement, the Picture Generation aims to deconstruct the power of images by appropriation, yet without completely alienating them. The New York-based artist often uses images from newspapers and the Internet and alters them with the help of a computer. By making small modifications to the found imagery, Robert Longo invites viewers to question the reality presented to them by the means of mass communications. His unique style rises above the beauty, the political and the brutal aspects of his motifs. For Robert Longo it's all about the reproduction of the image, and not the subjects themselves.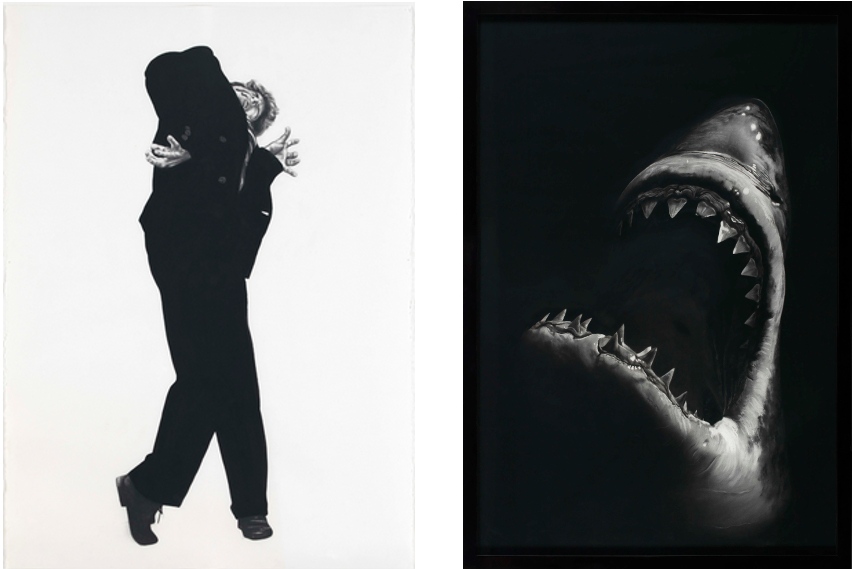 Robert Longo's Drawings Exhibition
The interplay of glassy light and deep shimmering darkness, adds an almost sculptural quality to Robert Longo's artworks. Created with a skilfully application of charcoal powder on paper, this large-scale drawings are truly overwhelming. When the artist enlarges his subjects, the image becomes frighteningly realistic and viewers find themselves face to face with giant tigers and sharks staring back. But Robert Longo holds back from making his works too photorealistic. His pieces are drawn with great precision, but contain a glimpse of artistic freedom, thus setting the difference between drawings and photography. At the upcoming show, the artist juxtaposes depictions of stars and rose petals with chilling images of bloodthirsty sharks, atomic explosions and a ferocious boxing match close-up.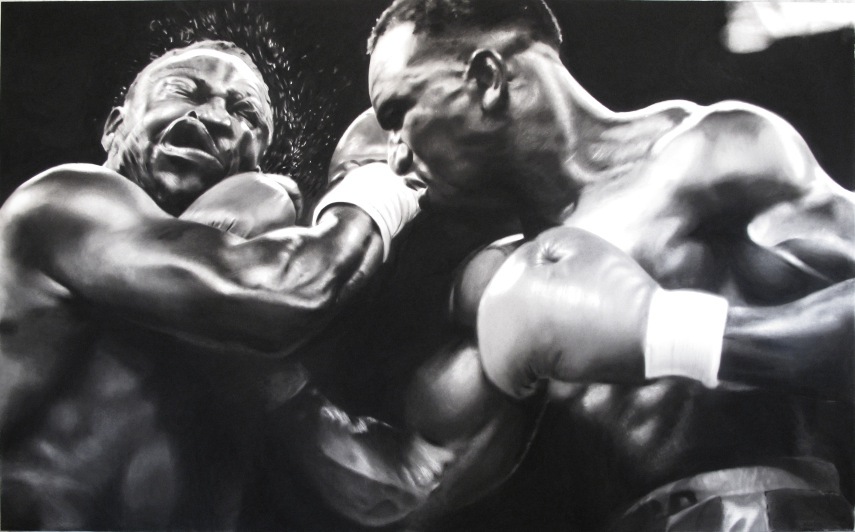 BOXKAMPF at Galerie Michael Haas
Robert Longo's solo show opens today at Galerie Michael Haas in Berlin and will run till October 17th, 2015. The artist's monumental black charcoal artworks, will be accompanied by several studies, including one from the renowned Men in the Cities series. Visitors approaching the meter-high works may lose any sense of distance and lose themselves in the vivid large-scale artworks. But that's not all! In order to convey the amazing world of Robert Longo, Galerie Michael Haas has organized a live boxing match (BOXKAMPF) that will take place on Friday, September 18 in the gallery space. Additionally, art lovers in Berlin will have an opportunity to see approximately 30 prints by the prominent American artist at Kunst Lager Haas gallery. Robert Longo's prints will be on view during Berlin Art Week, from September 16th till September 20th.
Art comes to life at My Widewalls, so sign up for FREE!
Images courtesy of Galerie Michael Haas
Follow These Galleries
Nuremberg, Germany

Asti, Italy

Paris, France