Robert Proch Introduces us to Scroll Era at Galerie Openspace
Contemporary times have brought a kind of detachment the human society has never encountered before – constantly looking at screens and viewing the world through the prism of social media, we've started to lose a lot of what made us humans in the first place. It is this ironic and frighting issue that will be the central motif of a new exhibition prepared by Galerie Openspace called Scroll Era, a show that will feature the works of Robert Proch. The artist will question the state of our current existence and the status of social bonds by using pictorial characters that, although placed next to each other, exchange neither a look nor a word.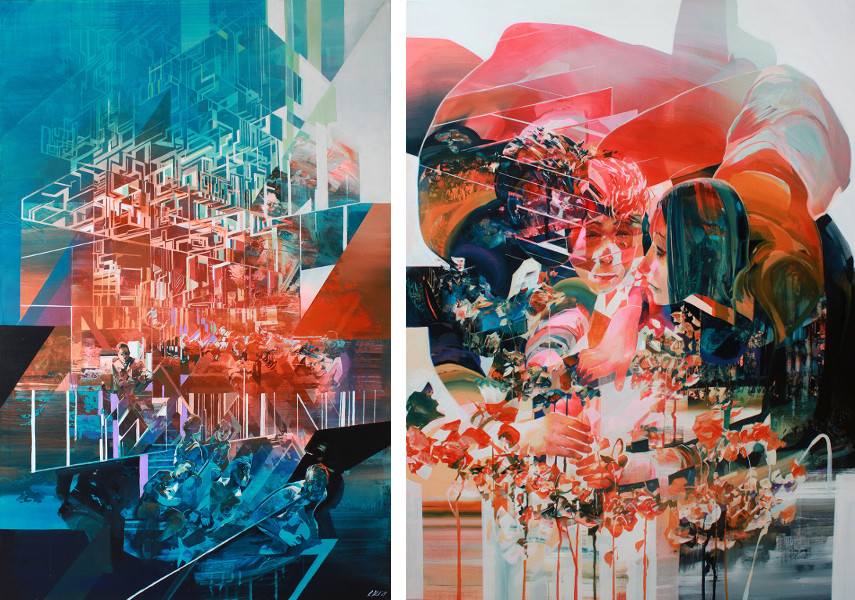 Scroll Era
The central theme of the Scroll Era exhibition will be the way technology, information and communication are making our modern society stagnant, despite the practicality of the technology available to us. In fact, the very name of the show is a direct indicator of what Robert Proch sees as the main problem – scrolling refers to the flow of information and images we shallowly absorb through screens. The result is an individualistic and self-centered fate that sees us scroll our way through life without being aware such a manner of living takes a toll on our well-being. Scroll Era will feature 27 artworks, both paintings and sculptures, all characterized by the use of a very wide range of colors, built up in a surprising balance between warm and cold hues.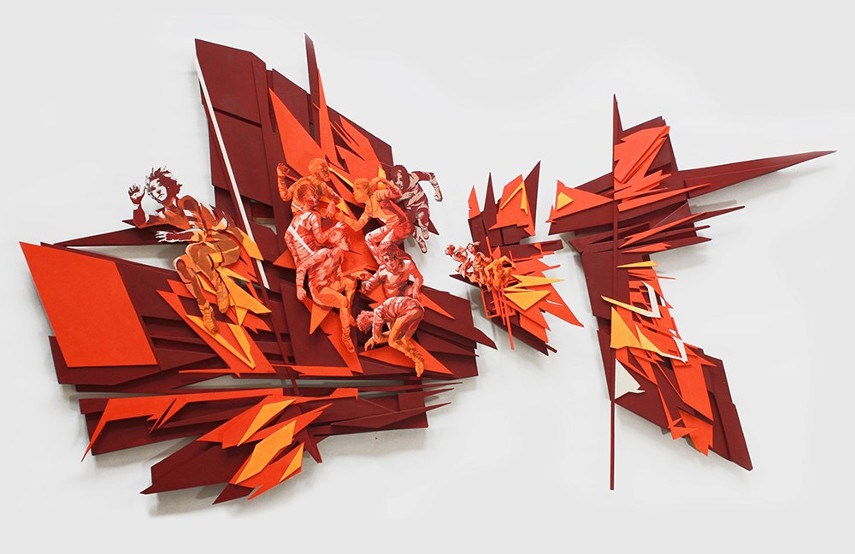 Not An Up-And-Coming Artist Anymore
Robert Proch has been regarded as an up-and-coming artist for quite some time now – however, it's fair to make a case that this young Polish man can no longer be treated as a rising star of the art world as he has been internationally recognized for his abilities for over five years. He is often praised for his perfect sense of space represented by the presence of multiplying viewpoints, vanishing lines and perspectives in his compositions. By relying on his craft of using space, Proch immerses the viewer in a pictorial matter and loses them in unknown dimensions. He is also a master of balancing abstraction and figuration, something very few painters are able to achieve at such a young age.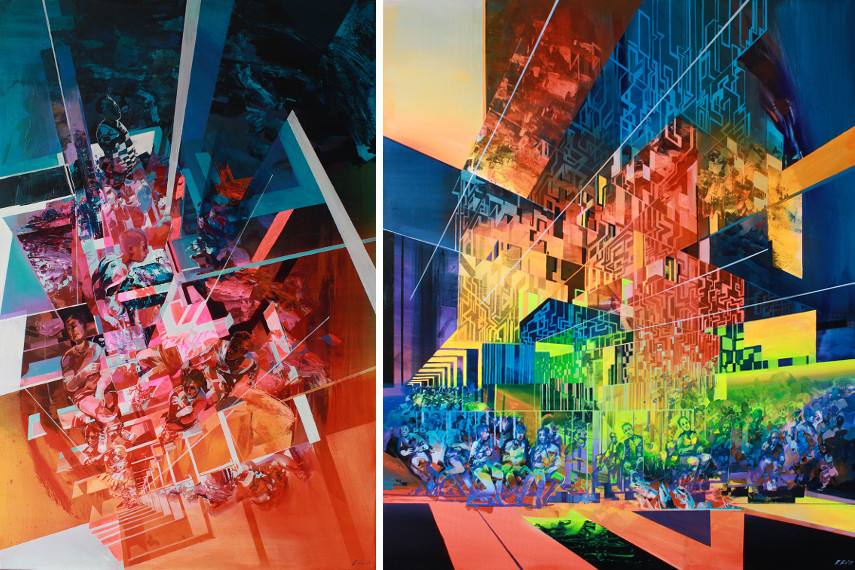 Robert Proch Art Exhibition at Galerie Openspace
Although the level of presence the expansion of technology has in our daily and professional lives is overwhelming, Robert Proch does not wish to make us banish everything that has a screen of some sort. Instead, he wants us to simply become aware of where our society is headed at the moment and make us realize that moderation in terms of relying on technology is the key for going forward. This point of view will be presented via a set of elaborate paintings and sculptures Robert Proch selected for the Scroll Era exhibition that will take place between the 21st of October and the 18th of November, 2017, at Galerie Openspace in Paris, France.
Featured images: Robert Proch, Portrait by Damian Christidis; Robert Proch – Scroll II, 185x135cm, 2017; Forest Panic II 2017. All images courtesy of Galerie Openspace.
Follow These Galleries
Paris, France

London, United Kingdom