Pace Gallery Presents First Robert Rauschenberg Solo Exhibition in Hong Kong
Without the revolutionary artworks of the great Robert Rauschenberg, we wouldn't be able to talk about contemporary art as we know it today. His innovative fusions of painting, installation, photography, printmaking and performance art had helped build the experimental movement that is Neo-Dada, given new definitions to paintings and assemblage, and had an immense influence on the creation, and the success, of Pop art. Robert Rauschenberg's sixty-year-spanning career makes up one of the most crucial parts of the artistic landscape of the 20th century, and a selection of his works, created between the end of the 1970s and the early 1990s, will now be presented at Pace Gallery, for the artist's first solo exhibition in Hong Kong.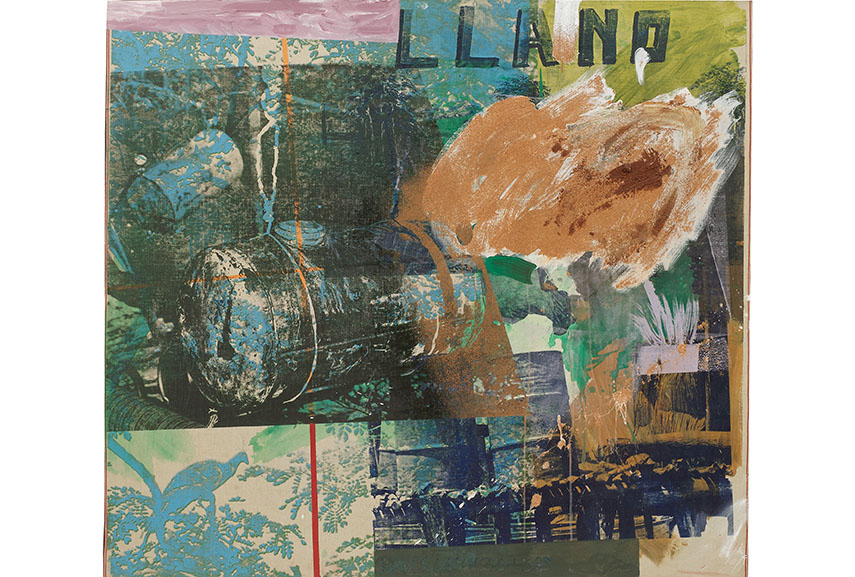 Blurring the Line Between Art and Life
For Robert Rauschenberg, it was all about innovation and experimentation. His artworks successfully turned the mundane into remarkably complex pieces of art that tirelessly played with materials, found objects, a variety of media and conventional views of an artwork. Because once you lay eyes on one such piece, all modernism goes out the window, giving way to an unprecedented vision and spectacular dedication. The artist's early use of mass media images as a collage material in silkscreen printing later became an integral part within the Pop art movement, contributing to its enormous popularity. Robert Rauschenberg was never a stranger to discovering and revealing something new in something all too familiar, as he constantly reevalued existing techniques and materials.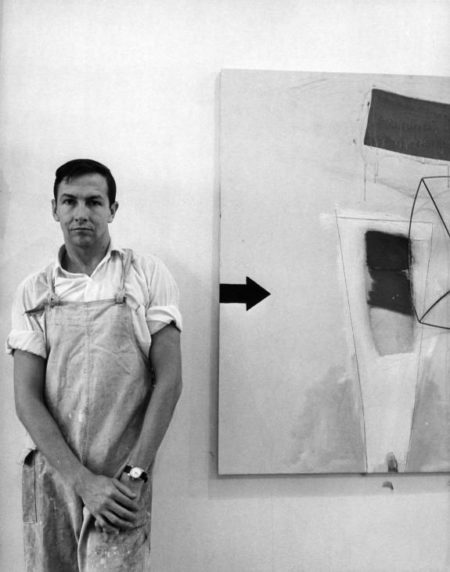 On View in Hong Kong
At Pace Gallery, one of the galleries with a longstanding collaboration with the artist, and now his esteemed Foundation, there will be five artworks spanning some two decades. Among them, the 1979 Forged Gift, from the Slide series that marked the artist's shift from performance art to Combine Painting in the late 1970s. Between 1986 and 1993, the artist silkscreened his own photographic images onto steel and mirrored aluminium plates, alongside three-dimensional metal objects, thus created the works within the Shiner series. From it, on display there will be the 1987 Canine E Cane, for which he used an image that he captured during his travels in Venezuela for the Rauschenberg Overseas Culture Interchange (ROCI). ROCI was a self-funded artistic and philanthropic initiative that the artist carried out between 1984 and 1991, visiting a total of ten countries to promote peace and cross-cultural communication. Also in the series, the 1985 Earth Haunts that uses acrylic and sand to create a textured surface. From ROCI Malaysia, there will be Hutan Belantara (Virgin Forest) (1990), which reflects Robert Rauschenberg's concern for the environment and its destruction in the region, as well as the conflict between urban and indigenous cultures in the country. Finally, Around the Clock (1993), a six-meter, five-part, two-kinds-of-metal artwork from the Urban Bourbon series that combines imagery and gestural brushstrokes.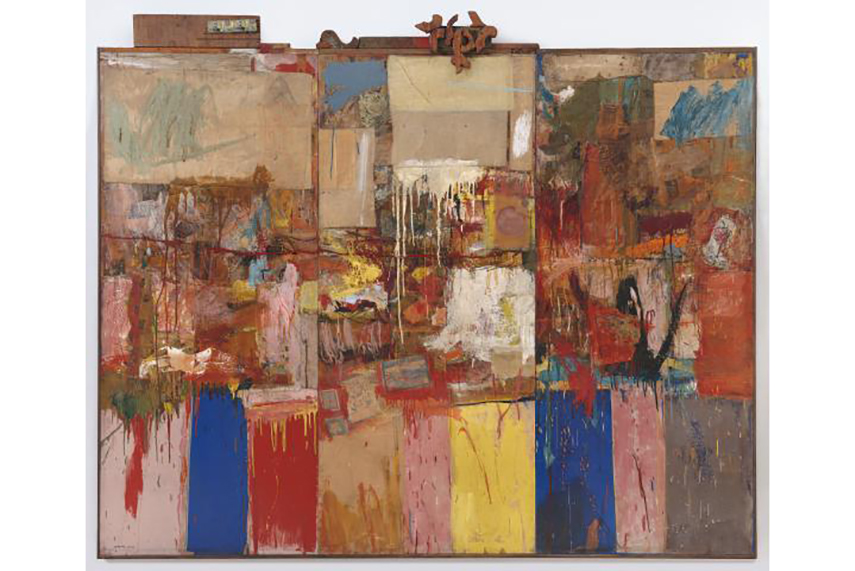 Robert Rauschenberg Exhibition at Pace Gallery
The exhibition of works by Robert Rauschenberg will be on view at Pace Gallery in Hong Kong from March 21st through May 12th, 2016. The opening reception is scheduled for March 21st, from 6pm to 8pm. The gallery will also show these and some additional works at the upcoming Art Basel in Hong Kong, March 24th through 26th, 2016, at booth 1C23.
 Editors' Tip: Off the Wall: A Portrait of Robert Rauschenberg
After Calvin Tomkins first discovered the art of Robert Rauschenberg in the late 1950s, he made Off the Wall, which deals with the radical changes that have made advanced visual art such a powerful force in the world. It chronicles the astonishingly creative period of the 1950s and 1960s, a high point in American art. Rauschenberg's vitally important and productive career spans this revolution, reaching beyond it to the present day. Featuring the artists and the art world surrounding Rauschenberg, from Jackson Pollock, and Willem de Kooning to Jasper Johns, Frank Stella, and Andy Warhol, together with dealers Betty Parsons and Leo Castelli, and the patron Peggy Guggenheim, Tomkins's stylish and witty portrait of the artist is fascinating and enlightening.
Featured images in slider: Robert Rauschenberg in his Front Street studio, New York, with three transfer drawings, 1958. Photograph by Jasper Johns. Courtesy Robert Rauschenberg Foundation, used for illustrative purposes only; Installtion Views © 2016 Robert Rauschenberg Foundation, Courtesy Pace Hong Kong.