Roberto Greco Photography of Withering Beauty at Galerie Rigassi by SOON in Bern
Looking at naked human bodies next to delicate flowers can induce reflections about decay, transience and fragility, but also about the ephemeral character of beauty. The same or similar thoughts may arise when Roberto Greco photography and his latest series Œillères are considered. The artist uses the same theme – human body and flowers – in order to contrast and confront textures, lines, and emotions that such images display and stimulate. Galerie Rigassi by SOON presents the Greco's series Œillères to the visitors of their gallery in Bern this April.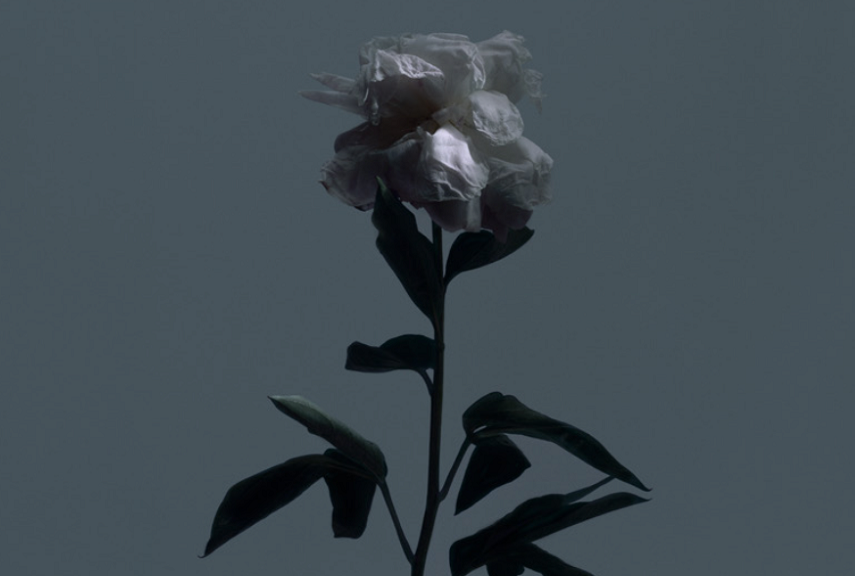 Withering and Transient Beauty
Œillères is the newest series made by Roberto Greco, an artist who moves beyond what is considered a usual display of one's work to offer to viewers a complete experience that entices not just the sense of vision. While the visitors of his show in Bern will have a mesmerizing visual experience, their olfactory receptors will also be stimulated by a unique scent the photographer created in collaboration with the famous Marc-Antoine Corticchiato from Paris, which will be available in a very limited edition.
Returning to the visual part of the exhibition, the Œillères series premiers in Bern, and is comprised of soft but expressive footage done in small and large formats. Staged in graceful poses, the naked human bodies on photographs enter into dialogue with flowers, which are done in equally delicate and chromatically unobtrusive manner. Flowers are our companions through life. They are by our side when we celebrate, but also in times of grief; they even sometimes serve as a substitutes for words.
In his series, Roberto Greco captures flowers in the moment when they are already started to wilt, giving us a glimpse into the instant when beauty and decay are still intertwined, before the transience of existence and death that waits at the end do not completely destroy them. Flowers are allegorical representations of human condition, which relies heavily on the passing of time. The sensual and melancholic undertones color the photographs, making the fragility of our existence the central subject of the exhibition.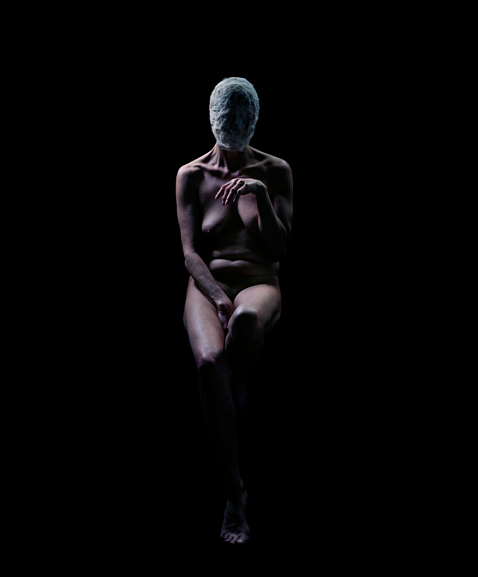 Roberto Greco Photography
A Paris-based artist, Roberto Greco was born in Geneva in 1984. After his training as an ornamental horticulturalist, he studied photography and art in Lausanne, at Ecole Cantonale d'Art (ECAL). So far his works has been exhibited in group exhibitions in Switzerland and France, and he has been the recipient of several awards, including HZC (Helena Zanelli Creation) Award in 2009, and IPA (International Photography Award) in Los Angeles in 2012 and 2014.
His main focus is human body and all the intricacies that surround it. He searches for beauty, but this beauty is never untarnished. The thoughts about transience and decay are always present, and sometimes visually punctuated, as is the case with the presence of decaying flowers next to naked bodies at this exhibition.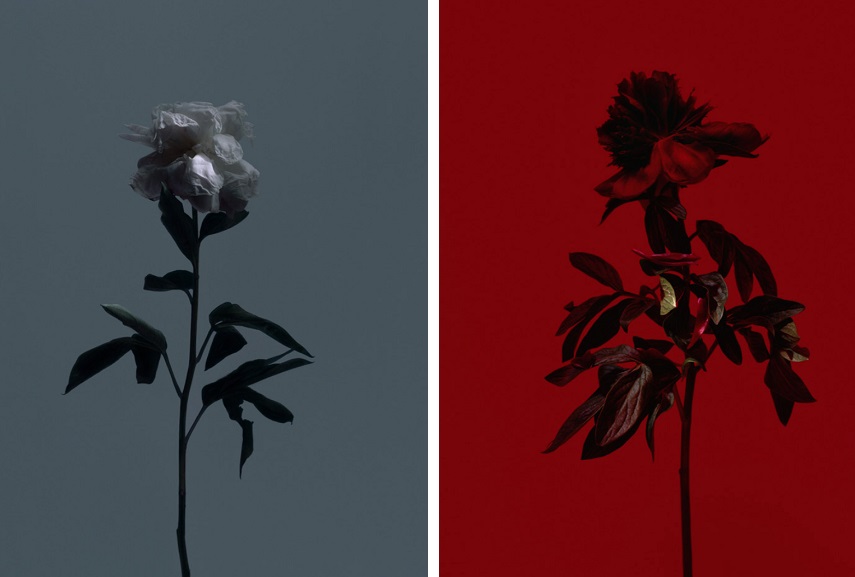 Œillères at Galerie Rigassi by SOON
The exhibition Œillères of Roberto Greco Photography opens at Galerie Rigassi by SOON, Münstergasse 62, Bern on April 12th, and will be on view through April 29th, 2017. The artist will be present at the opening, which will be held on Wednesday, April 12th, from 6-8pm. The gallery is opened from Wednesday to Friday from 1:30-6pm, and on Saturday from 10.30am to 5pm.
Featured images: Roberto Greco photo, detail and full view. All images courtesy of Galerie Rigassi by SOON.