Prism
One aspect of the reality of the postmodern epoch, which we seemingly dwell upon the most, is reflected in the hybrid notion of identity. Constantly facing the duality of our digital and physical selves, within the arena of popular culture and the plane of digitized communities, we are interacting with a blurred sense of existence. In the work of one artist, these notions seem to be perfectly understood. By the power of articulating the traditional oil on canvas portraiture with 3D-printed synthetic avatars, through meticulous execution, Robin Eley creates extraordinary artwork…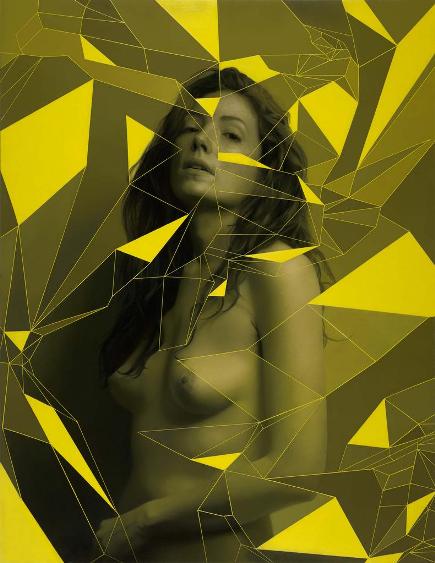 This is Robin Eley…
London-born, Robin Eley migrated with his family to Australia in 1981, when the artist was 3 years old. Eley earned a degree in fine Art in 2001, at Westmont College in Santa Barbara, California. He now works and lives in Los Angeles. Solo exhibition of the artist include Idolatry (2013) and Singularity (2012). Both were held at Hill Smith Gallery in Adelaide, South Australia. His work was also featured in the inaugural 101/EXHIBIT group show Koi No Yokan (2013). The artist was a finalist in various Australian art prizes, most notably in the Doug Moran National Portrait Prize, the world's richest prize for portraiture. He has also been the recipient of an International Presentation Grant from Arts SA. Soon enough, he accepted the artist residency at 101/EXHIBIT in Los Angeles. The artist's work is held in numerous private collections and has been acquired recently by the Ridley Tree Museum of Art in the United States.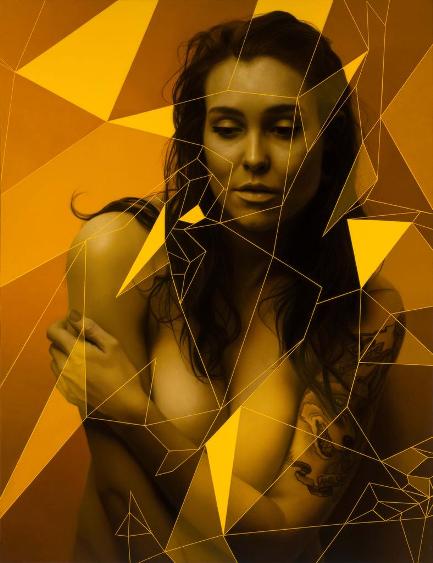 101/EXHIBIT
101/EXHIBIT, founded in Miami, exists for 6 years now, and it was named after its original location – 101 NE 40th St. The gallery nurtures the work of both emerging artists, as well as established contemporary artists. It was built on the idea to support artist who focus on the human form and concentrate on figurative concerns. However, today the gallery program incorporates counter trend experimentation, New Media (to find out more about artists' activities in the field of visual industries, read our article Urban Art's Virtual Reality), object-based works, abstraction, and so on… The gallery especially concentrates on the solo show format, creating a simulative environment for the relationship between the artist and the public.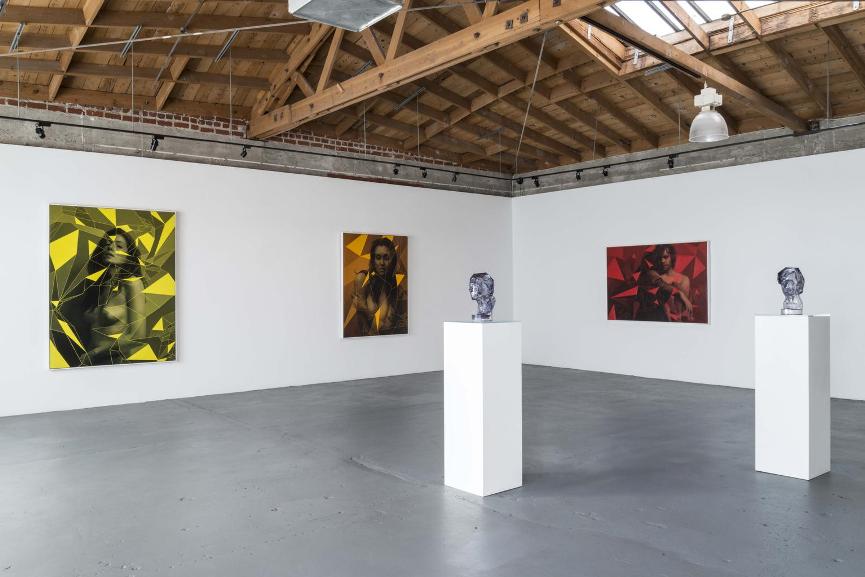 Prism
Each piece in the Prism series begins with a digital model of each subject built on the three-dimensional software platform Maya. Referred by the artist as "wire frame," this articulates enough visual information to function as a portrait. The digital frame is then 3D printed in a series of interlocking photopolymer pieces. These pieces are glued and hand-polished, enabling the artist to form a particular aesthetics of his work. Thus, the work becomes a comment on the importance of digital identities. Robin Eley's paintings echo the realism of the figures which are distorted by the technological wave. Simultaneously obscuring and enhancing the human body, the wire frame is always superimposed over flesh. Solo show, entitled Prism, features an installation which includes nine new oil works and five 3D-printed photopolymer sculptures by artist Robin Eley. The exhibition lasts from October 18th to November 29th 2014, at 101/EXHIBIT.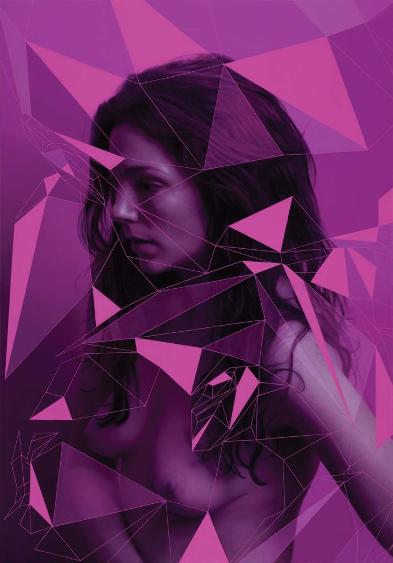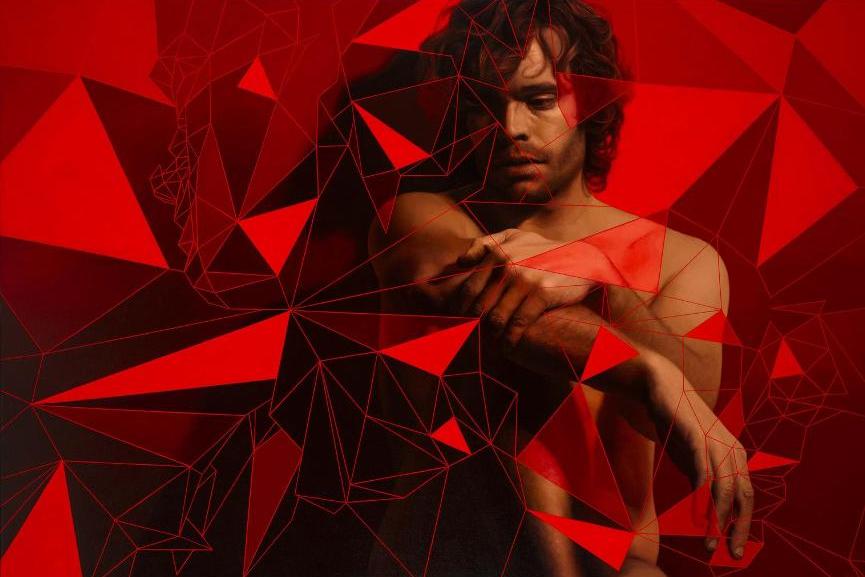 All images courtesy of 101exhibit.com
[mc4wp_form]
Follow These Galleries
Los Angeles, United States