(Re)creating Reality
Amsterdam-based Italian artist Rocco Pezzella will introduce the audience to a new series of works at Kallenbach Gallery in Amsterdam starting from tomorrow, June 6. His latest exhibition it titled "Quid" and will be on show until July 31. It was realized during winter 2013 and spring 2014, between Amsterdam and Todi, a small town in the Umbrian hills near Perugia, Italy where Rocco Pezzella was born in 1975.  The work features a beautiful combination of old craftsmanship with new exciting visuals, expressed through various media like wood and paper. To catch a glimpse of the making of these works, here's the short video teaser:
Basic Geometry
It is difficult to relate Pezzella's creations to specific styles or techniques, because they originate from experimenting and a multidisciplinary approach. Analogue and digital tools alike are the foundation for the ways in which Rocco Pezella conceives to realize his visions. Pezzella's artwork has the presence of a sculpture, but it is actually a materialized idea itself. His "Quid" show is described as a journey into the pleasure of (re)creating reality. Contemporary visual expression is realized through old craftsmanship. Pezzella breaks down complex shapes into their simplest elements, to basic geometry, so to speak. These new forms lead to distant alphabets, imaginary letters, numbers and objects, evoking thoughts of alternative civilizations. Pezzella's vision, expressed through various media, is in its essence an analysis of the human being, his different facets and his ability to store data and feelings.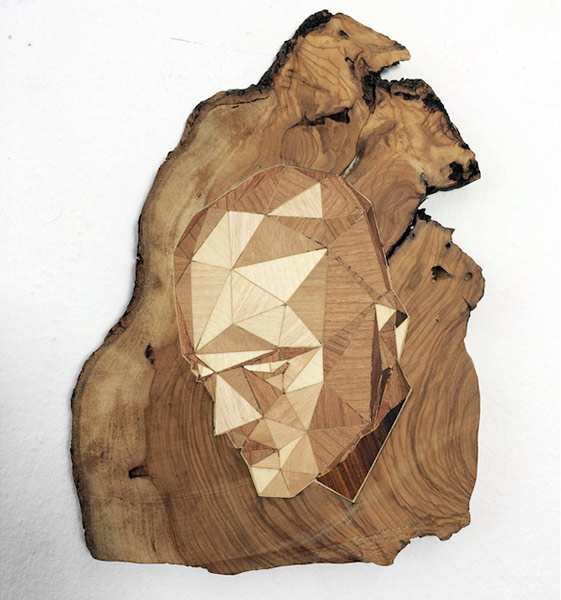 About Rocco Pezella
Rocco Pezzella, also known as "Boghe", studied in Bologna and Perugia, worked in Milan, New York and Amsterdam. Founder of the Hello, Savants! Collective and member of VSF, Rocco Pezzella is an independent artist and an advertising and new media director.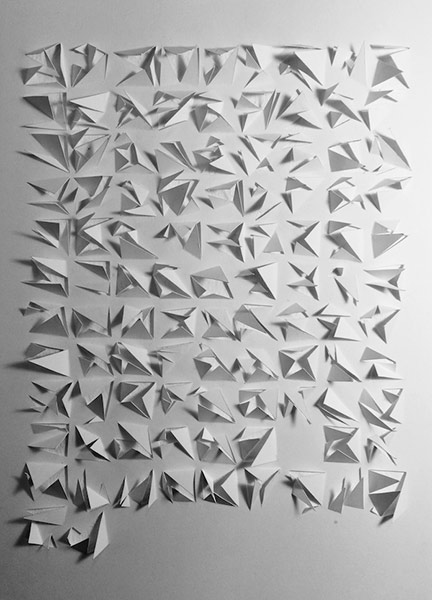 About Kallenbach Gallery
Kallenbach Gallery operates from an interest and passion for movements usually labeled as underground, lowbrow and urban art. At the same time keeping an eye out for new movements and emerging contemporary art. Its aim is to introduce the public to these exciting and innovative artists in an open and approachable way.