Abstraction in Photography: Roger Lerner's Form in Light at Couturier Gallery LA
Contemporary photography is probably the artistic medium where the technological development is best reflected when it comes to the influence of technical innovations on contemporary art. As it was proven by the evolution of contemporary photography, every single innovation in photographers' main "tools" (i.e. camera) was accompanied by a new style, approach, sometimes even by a whole movement. The gigantic proliferation of cameras capable of catching the world around us is a direct consequence of the innovations in the field of mobile phone industry and other similar electronic devices (be sure to check out our article: How to Start a Photography Project with a Smartphone?). These innovations opened the door for many people to express their artistic virtues. We must be aware of the fact that everyone can make a photograph; still not all photographs are artistic. Many contemporary artists and photographers paved for successful art career thanks to these technological innovations. One of them is Roger Lerner, whose perpetual interest in technology led him to develop a unique artistic style, which visitors of the Couturier Gallery in Los Angeles will be able to see during the Form in Light solo show.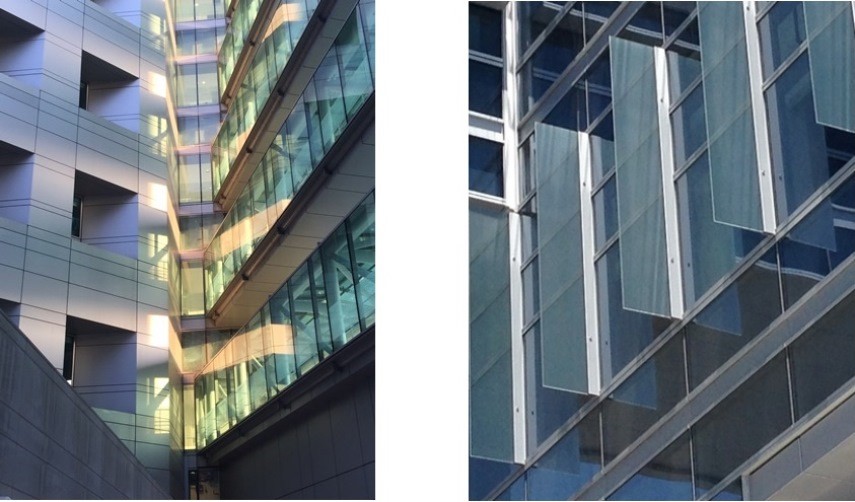 From Camera Obscura to iPhoneography
One of the central themes in Roger Lerner's art is architecture, while he uses the latest electronic devices capable of capturing the world around us (iPhone to be precise), and the results are beautiful photographs. Architecture has always been one of the central themes in photography. The camera obscura, an optical marvel, was the obsession of many painters and led to the development of photography, with the oldest existing photograph, View from the Window at Le Gras, by Nicéphore Niépce (1826 or 1827), being an architectural image. Yes, the magnetism between technology and art has existed since before electricity. The situation is the same today, although the technology is completely different. With iPhone being used more than ever, a special "sub-movement" called iPhoneography emerged, and it has quickly become a formidable genre in art with fairs and festivals, galleries and awards dedicated to this singular electronic device. Technology might be changing, yet dominant motifs are the same, as we can see in the art of Roger Lerner.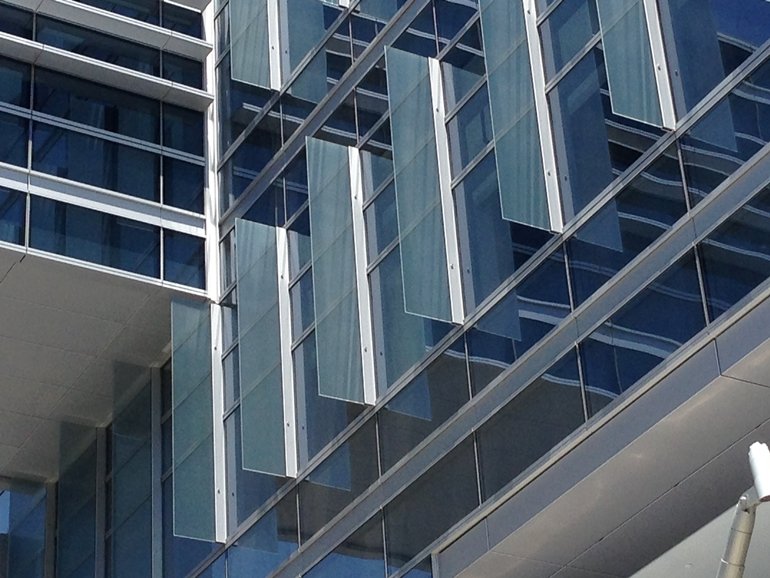 iPhoneography of Roger Lerner
Roger Lerner is a practicing medical doctor, whose interest in technology and architecture resulted in making thousands of images exploring the architectural details of various buildings and settings on the 30-acre Cedars Sinai Medical Center complex. As a doctor who has spent a lot of time within the medical complex (usually working all day and night while on call), he explored the effects of the constant shift in light on the play of forms, shadows and reflections. The photos are deconstructed portraits of the locale as shown through color, refracted light, reflective surface and repetitive and divergent geometric patterns.  The title of the show – Form in Light – comes from famous Le Corbusier description of architecture as the masterly correct and magnificent play of masses brought together in light.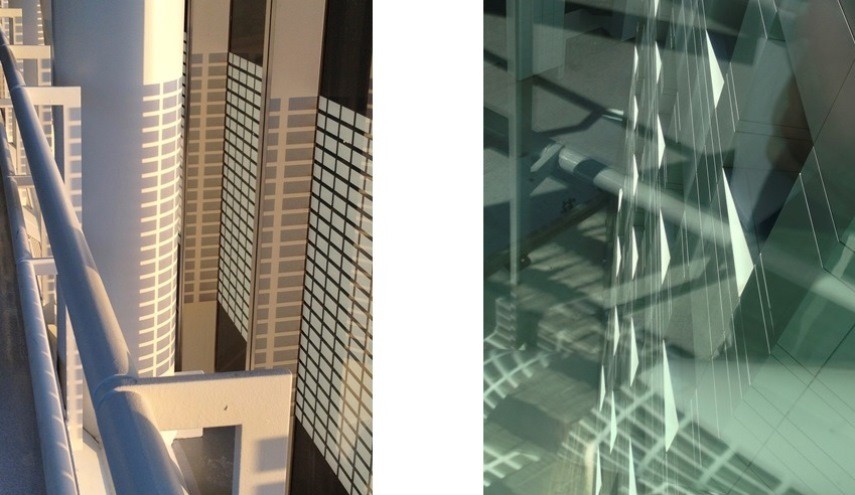 Abstract Photography and iPhoneography – Roger Lerner at Couturier Gallery
The show Roger Lerner: Form In Light, will exhibit a series of photographic architectural abstractions taken at Cedars Sinai Medical Center complex, located in Los Angeles, over a three year period using an iPhone and available light. There will be 29 color images reproduced exactly as they was taken with no editing, cropping or manipulation. The Form in Light show with amazing photographs by Roger Lerner will be on view from July 25 until August 22, 2015, at Couturier Gallery in Los Angeles.
For the latest news in the world of contemporary art, sign up for My Widewalls! It's free of charge!
Featured Image: Roger Lerner – Abstraction 9226 (detail)
Image in Slider: Roger Lerner – Abstraction 0002 (detail)
Images courtesy of artist and Couturier Gallery.