Wallflower
Women! What can you say? Who made 'em? God must have been a fuckin' genius. The hair… They say the hair is everything, you know. Have you ever buried your nose in a mountain of curls… just wanted to go to sleep forever? Or lips… and when they touched, yours were like… that first swallow of wine… after you just crossed the desert. This is how Lieutenant Colonel Frank Slade describes women in the movie "Scent of a Woman". Judging by the work of Melbourne's street artist Rone, he is also very fond of women. Rone was working hard lately so if you what to find out what he has been up to you better go and visit his debut London solo show at StolenSpace this Spring. The exhibition is titled "Wallflower" and shows his alluring women in more delicate and sensitive forms.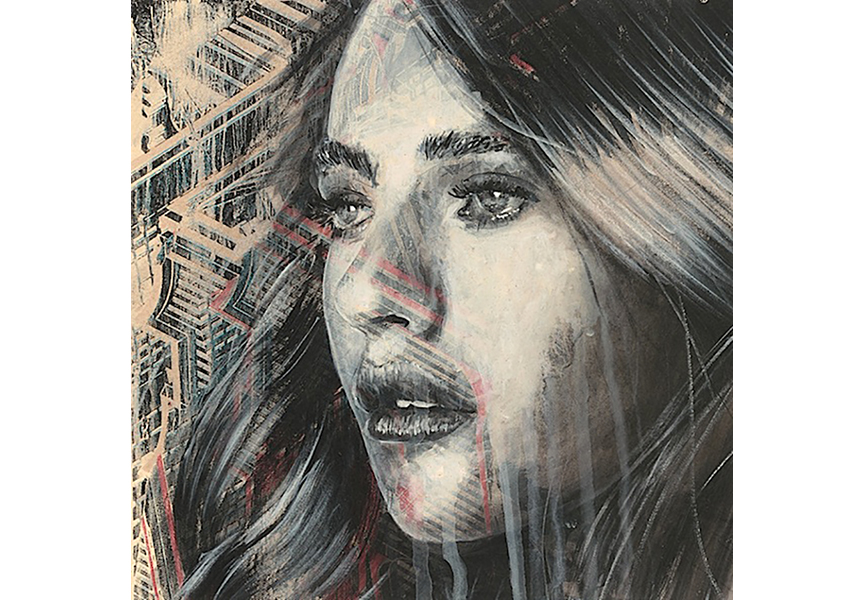 Rone's Street Art
Known for his paintings of glamorous and beautiful women, Rone's street art aims to blur the lines between beauty and decay featuring idolized models on rough, decaying surfaces. When viewed from a distance, his women appear perfect, but when you get closer you can see the signs of dilapidated facades emerging from the background. They fuse dirt and cracks from the surface of the buildings with decorativeness to form an ephemeral elegance and beauty amidst the chaos of the street. Rone focuses on the face and eyes to depict emotion in his distinctive photo-realistic manner. His women are graceful but often look upon people that walk by with melancholy and gentle sadness. These portraits are here to intrigue as well as to enrich the environment.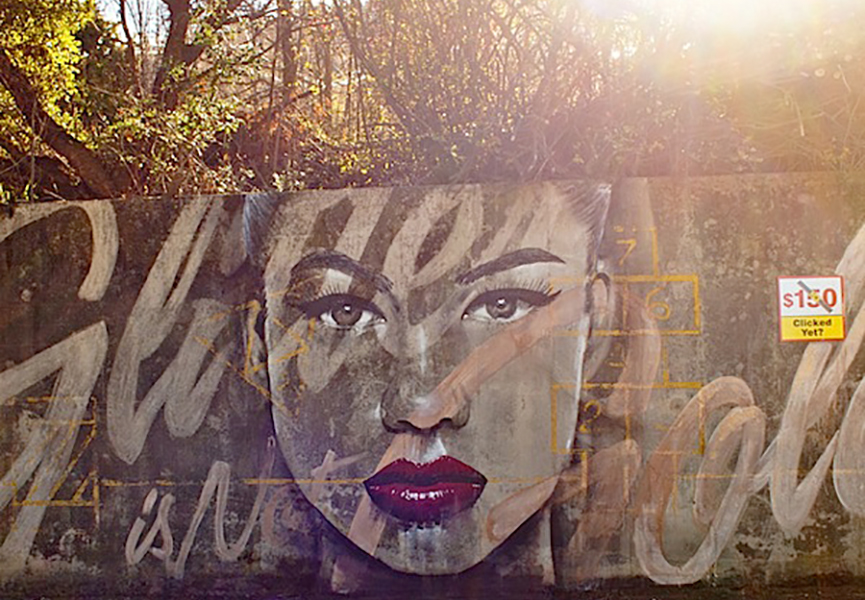 Everfresh Crew
On the streets, Rone's preferred places to play with textures of the wall are high traffic areas and he often works in broad daylight. Producing many of his early works either through a process of stenciling or screen-printing, Rone is moving toward a more freehand style of practice. Rone is a member of the group known as Everfresh, along with artists Sync, Phibs, Reka, Wonderlust, Prizm, Meggs, Makatron and The Tooth. The Everfresh crew are the key players in shaping Melbourne's dynamic and prolific 
street art scene. However, Melbourne's street art superstar began increasingly to appear all around the world and along the way justifiably enjoying international attention.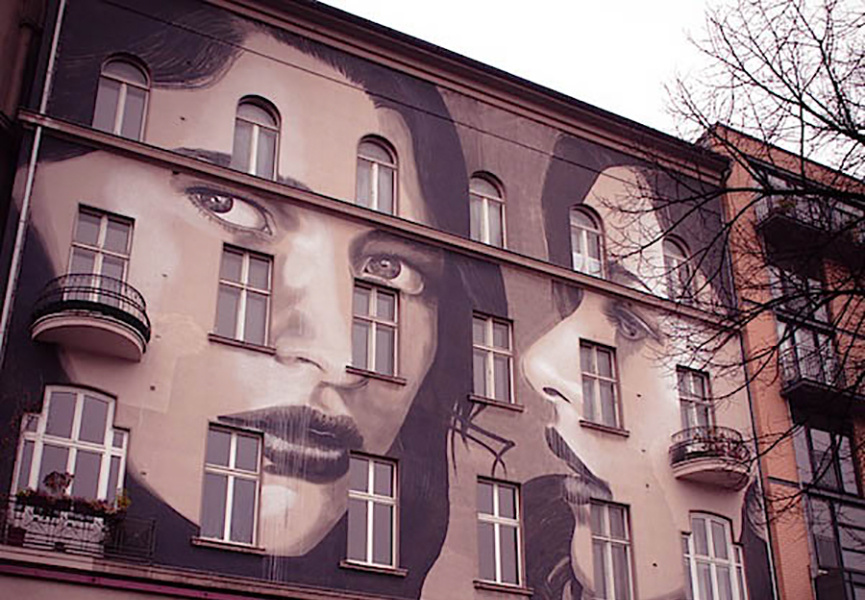 About StolenSpace
StolenSpace gallery in London exhibits a genre of work that has been labeled as 'Underground Art', 'Street Art' or 'Urban Art'. However, some of the artists represented by the gallery indeed have a background in graffiti and street art, but not exclusively – all however, are influenced by society's prevailing subculture.