Rook & Raven Presents: She Came to Stay
She Came to Stay is a famous novel by Simone de Beauvoir, the French writer, intellectual, existentialist philosopher, political activist and feminist. She Came to Stay is also the name of the group exhibition at Rook & Raven, that will include the work of Paula Rego DBE, Eileen Cooper RA, Marie Jacotey, Lucy Farley and Annie Kevans. In line with the novel, this group exhibition explores many existentialist concepts such as freedom, angst and others. These ideas of identity and self and the human condition are ever present in the works portrayed by the artists featured, although they are not inherently connected with existentialist ideas. She Came to Stay brings together amazing female artists, while the exhibition itself can be described as cross-generational, having in mind that several generations are represented by participating artists.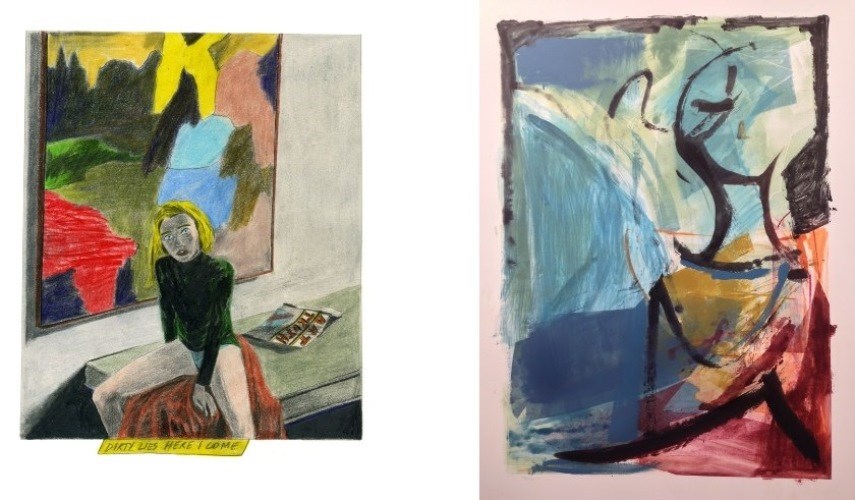 She Came to Stay: About Freedom and Existence
She Came to Stay group exhibition at Rook & Raven is primarily focused on paintings as medium, figurative or abstract paintings to be more precise, that are driven by autobiographical themes. One of the aims of the exhibition is to show how both female writers and painters have similar concerns (be sure to check out our list of 10 Women in Contemporary Art). Both female painters and writers are questioning the perception of the human condition – concerns, which are all still relevant to today's society (check out our article about feminist art movement). Simone de Beauvoir is still relevant, right? Therefore, an inherent interest lies in assessing what has happened during that time lapse between females working back in the past and females working from autobiographical sources now. And this is what participating artists are questioning in the selected works for this exhibition. Paula Rego's work in general is often dealing with these subjects. This famous Portuguese painter is well known for her paintings and prints based on storybooks, but her works usually reflect feminism. Her work always has a sense of magical realism; quirky contemporary mythologies pointing to an underlying psychology and sexuality, through a feminine view-point.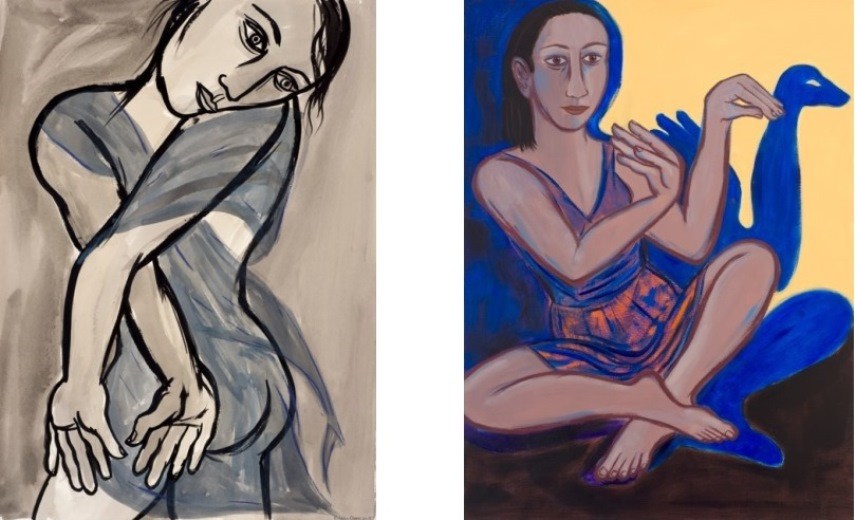 She Came to Stay: Participating Artists
Apart from Paula Rego, four more amazing artists are participating in She Came to Stay group exhibition at Rook & Raven. Eileen Cooper RA, whose work is usually labeled as magic realism, brings an unapologetically female perspective to her subject matter, which encompasses sexuality, motherhood, life and death (if you are interested in relationship between feminism and art, take a look at the work by Cindy Sherman). Annie Kevans' naively rendered, pastel-colored paintings are dealing with unpleasant truths about contemporary society, in very profound way. Younger generation in this exhibition is represented by the amazing Lucy Farley who examines humans' need for possession of space that usually leads towards disputes between individuals and/or groups. Finally, Marie Jacotey explores young-adult relationships, and offers a critique in how we view, perceive and store images in the post-internet age.
Rook & Raven Presents: She Came to Stay
Rook & Raven brings really amazing artists and works to the She Came to Stay group exhibition. And when it comes to the title and exhibition's conceptuality, Simone de Beauvoir would be proud. To repeat once more: participating artists are Paula Rego DBE, Eileen Cooper RA, Marie Jacotey, Lucy Farley and Annie Kevans, and the show is curated by Aretha Campbell and Lucy Farley. She Came to Stay will be on view from June 25th until August 22nd, 2015, at Rook & Raven in London.
Sign up for My Widewalls, and be informed about upcoming exhibitions!
Featured Image: Marie Jacoety – Badass day in the studio (detail)[courtesy of artsy.net], 2014 All Images courtesy of Rook & Raven (except the featured image).