Roq La Rue presents Spring Time
After a very productive March, Roq La Rue Gallery announced another interesting line-up for the month of April. To celebrate the official arrival of spring, the Seattle art space will host a total of nine artists in three exhibitions, two of which are solo. Their Main gallery will host Canadian painter Peter Ferguson and a group show entitled Uchronia featuring seven names, while Seattle artist Amanda Manitach will occupy the Loft gallery. The common bond connecting the artists of the Roq La Rue Gallery April show is a re-invention of history, through diverse artistic practices and rich imagination.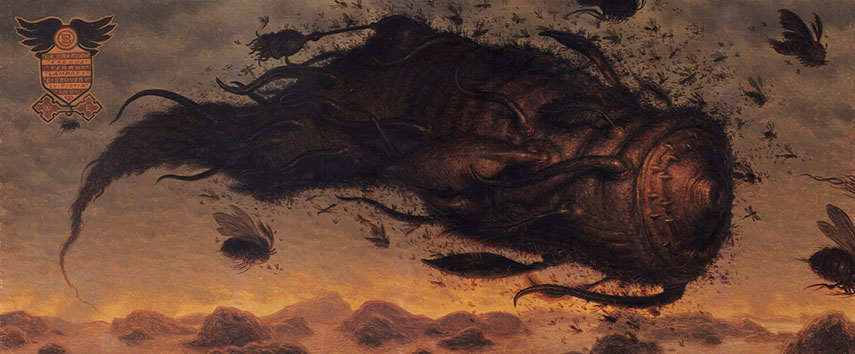 Peter Ferguson – Prime Meridian
The altered, Dutch Renaissance-evoking paintings by Peter Ferguson return to Roq La Rue Gallery for another display of the artist's interesting visions of the past. Using the traditional light of the old masters, the Canadian depicts dreamy, yet realistic atmosphere and situations, with invented characters that somehow fit in it all. The dark, utopian works of Peter Ferguson take us to another world, to cities and landscapes, where many elements intertwine and dissolve, like history and the future, the real and the surreal, the light and darkness. The paintings demonstrate the artist's illustrative skills, as well as a certain sensitivity towards his own imagination.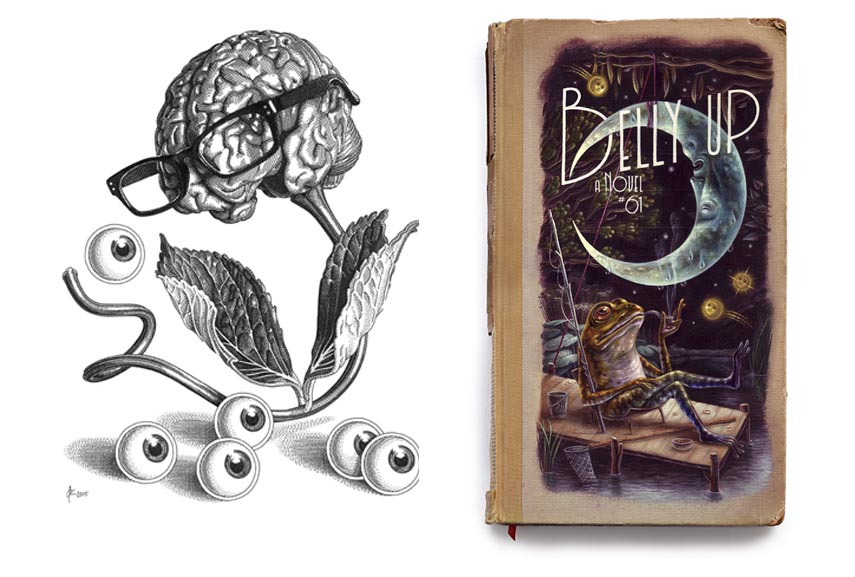 The Uchronia Group Show
Staying on the topic of fictional history and within Roq La Rue Gallery's Main space, there are seven artists exploring an entirely different-looking world. The mini exhibition will feature the works of Femke Hiemstra, Lindsey Carr, Scott Musgrove, Jessica McCourt, Derek Knobbs, Syd Bee, and Olivia Knapp, providing unique takes on a whole new universe inhabited by different animals, heroes and events not belonging to our time or place, but belonging to their historical narrative. On view will be etchings, drawings and acrylics, among others, introducing us to characters familiar et non simply begging the viewers to put them in a story.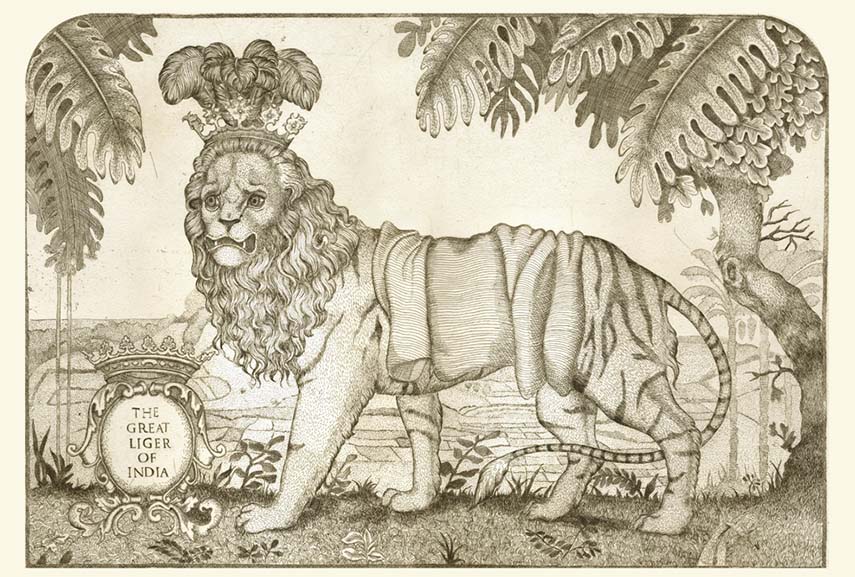 Amanda Manitach – Whiskey Helps
In a separate space, Roq La Rue Gallery will welcome a local artist, Amanda Manitach, for her first solo exhibition of infamous t-shirt girls, Whiskey Helps. Her works on paper derive from the evolutive notions of femininity, self-expression and sexuality, reflected through the being female in the 21st century. Amanda Manitach's protagonists tackle various topics of both history and popular culture via writings on their t-shirts, which are their only piece of clothing too. In a way, these t-shirt girls are seducing their way into talking about the problems of the female members of contemporary society.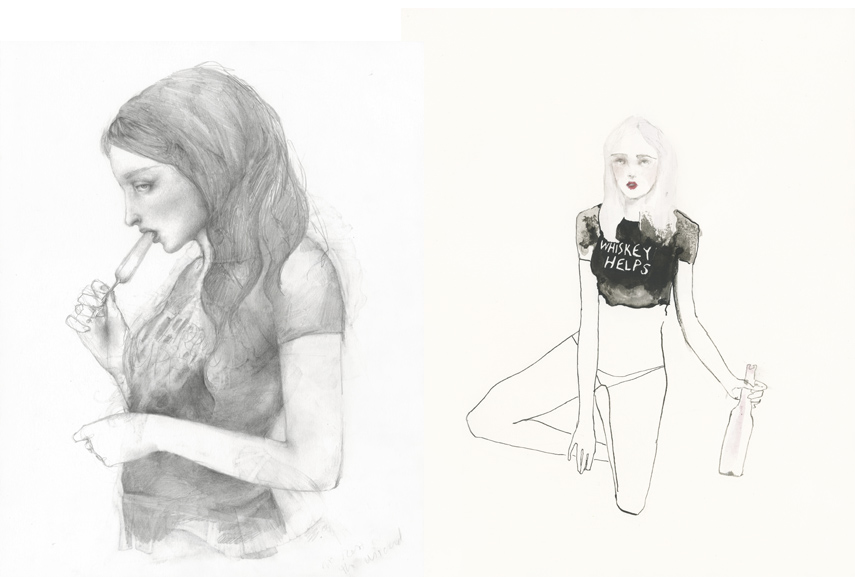 April at Roq La Rue Gallery
Catch all three shows, Peter Ferguson – Prime Meridian, the group show Uchronia and Amanda Manitach – Whiskey Helps, at Roq La Rue Gallery in Seattle, USA, from April 2nd until May 2nd, 2015. An opening reception is scheduled for April 2nd from 6 till 9pm.
For more art, sign up for My Widewalls free of charge!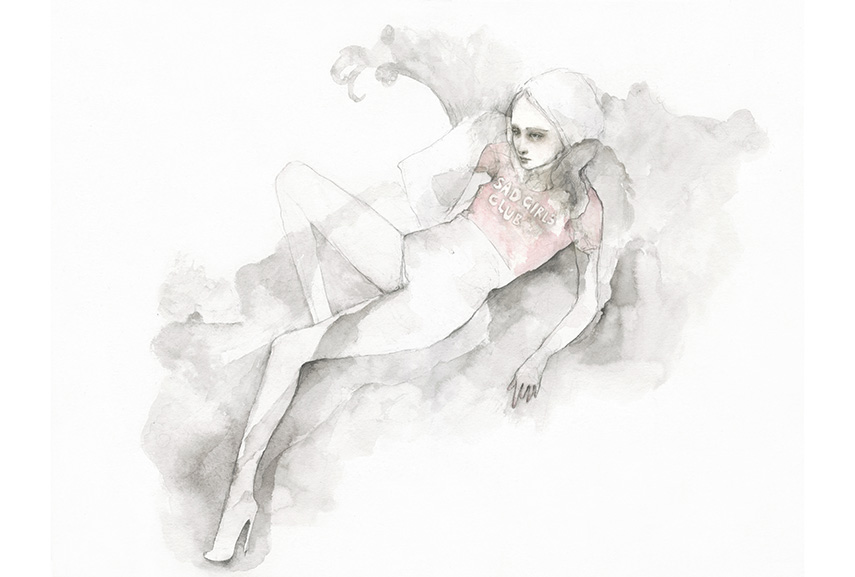 Featured images: Peter Ferguson – Doppelganger Gon Pay for Wut She Dun​, 23.5″x 15″ Peter Ferguson – The Subcontractors​, detail, 19.5″x 15.5″ Amanda Manitach – Hennessy Don't Really Kill the Pain No More, ink and watercolor on paper, 20″ x 16″ Amanda Manitach – WHAT WOULD BEYONCE DO?, ​ink and watercolor on paper, 20″x16″ All images courtesy of Roq La Rue Gallery