Support RUN Street Artist in his Time Traveller Kickstarter Project !
Being an art aficionado means supporting and nurturing artists on their journey to better future. In the spirit of sharing and appreciating the art, we should all support RUN – a street artist with a Kickstarter project which will result in the publishing of his new book Time Traveller Artist Man. The book is coming out in September and will include a myriad of interesting information for lovers of graffiti and street art all over the world. As artists grow, they tend to leave a legacy which will inspire future generations of emerging talents and encourage them to pursue their creative dreams, and when an artist is as passionate and devoted as RUN is, his legacy is bound to make a difference in the world which tends to discourage any form of creativity and self-expression.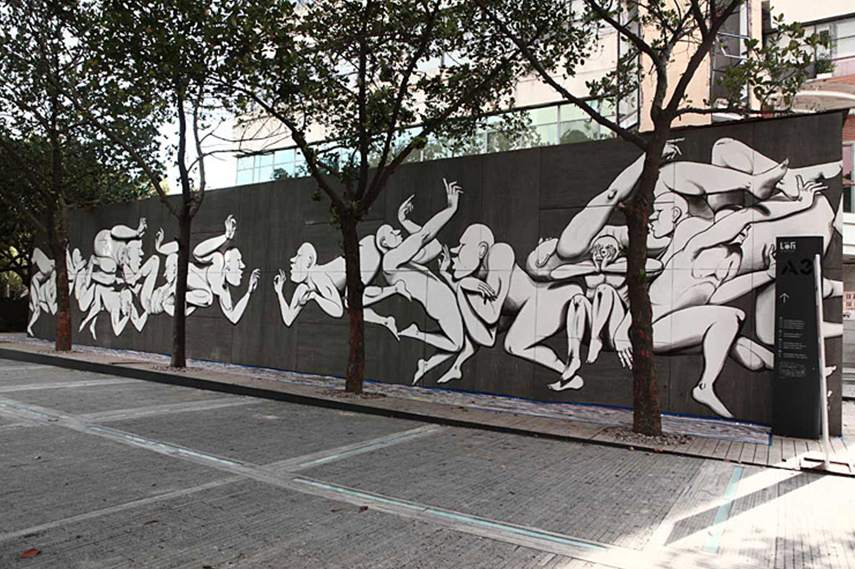 RUN, The Street Artist
Giacomo Bufarini, aka RUN is an Italian nomadic artist, whose witty works can be seen on the streets all over the world, from Senegal to China, from the UK to Morocco. The London-based artist focuses on street art as the language of communication between him and the world, and he does that through the production of whimsical characters that various audiences can relate to on multiple levels. He usually creates large-scale works that enchant the viewers and break the boundaries of traditional muralism, reaching beyond the borders of street art. He started his graffiti journey by painting on trucks, walls, and trains, and moved on to much larger surfaces as he grew and expanded his views. RUN, the ultimate street artist is inspired by freedom, quality, and originality.
A video that Run made in Essaouira Morocco in February 2016. The artwork is called 'Les Rives'
Time Traveller Artist Man
RUN's book, Time Traveller Artist Man, is the insight into the artist's mind. Part monograph, part traveling diary, the book is the recollection of highs and lows of the creative spirit with incurable wanderlust, whose globe-trotting has become a means to the creation of his art that helps him connect with people from all over the world and from all spheres of life. The book contains a detailed view of his painterly skills and his printmaking endeavors, and an extensive diary from his travels to eight different countries – China, Gambia, Senegal, Morocco, and Italy, to name a few – where he engaged with locals to learn their ways, often very traditional. RUN was inspired by this basic, time-honored tradition of these countries, which to him seemed as if he went back in time. As some of these countries are developing in a rapid manner, there is a danger of losing and forgetting these traditions, which made RUN explore these cultures and capture the mores of the cultures that sometimes seem distant to the Western world.
RUN's Kickstarter Project
RUN, the street artist with a mission is publishing a new book and needs your help to do it. In the spirit of the 21st-century crowdfunding, the Kickstarter project is launched in order to make this book a reality for the readers across the globe. RUN is an artist whose many qualities are evident in his works, yet he continues to push the boundaries to continually innovate and offer to people something which they have not seen before, pursuant to his core value – originality. His free spirit and refusal to succumb to the clichés and expectations that come with the genre of graffiti and street art have earned him a spot at the very top of the proactive art world, making his Kickstarter campaign much more meaningful and sincere.
If you are passionate about art and travel, consider contributing to RUN's campaign, and have your own little piece of the world in a Time Traveller Artist Man. Make sure to tell us what you think about RUN's project on our Facebook page.
Featured image: A project for the Marrakech Biennale of Art, Essaouira Place Moulay Hassan, February 2016 via kickstarter.com