Rut Blees Luxemburg Creates an Artwork for the Facade of Westminster City Hall in London
If you've been walking around the Westminster City Hall in London these days, you probably noticed an extensive, new forest that spans over the building's western façade. Aimed to engage the passersby in the dialogue with their surroundings, this unique relief installation places an array of silver trees in the center of the city. The 30 meters long three-dimensional artwork was commissioned by Lynch Architects and Land Securities and created by Rut Blees Luxemburg. The artwork entitled Silver Forest mimics the appearance of the natural environment and conveys the notion of open space in the crowded cityscapes.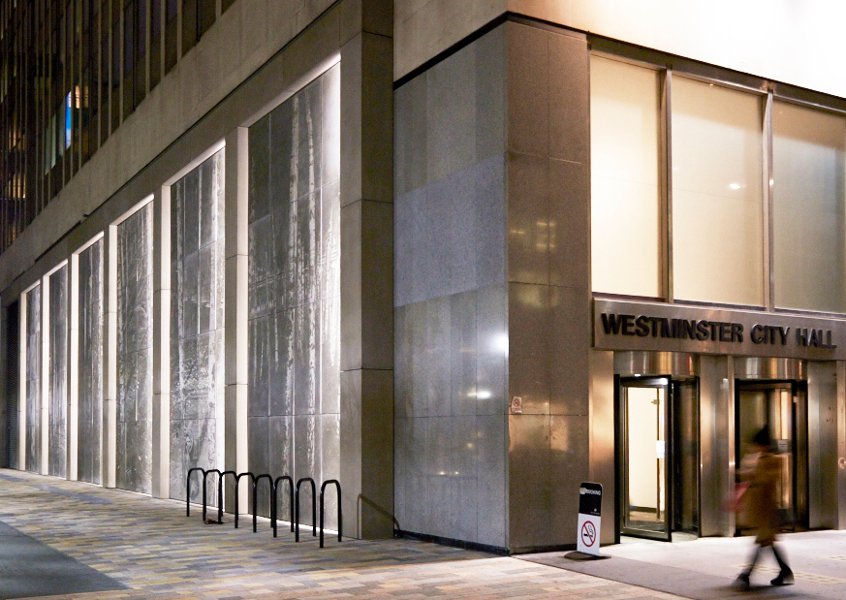 Enter the Urban Forest
The large-scale artwork in London gets its title from a lengthy array of silver birch trees that dominate the installation. Taking trees for the main motif of Silver Forest is both profound and alerting. On one side, they represent symbols of both spiritual revival and organic rejuvenation as they bring strength and energy to the surrounding neighborhood. But on the other side, these particular seedlings also bare traces of pollution and densification. The seemingly serene, unruffled natural scenery is interrupted with traces of overexploitation and even abandoned sack, resembling garbage are depicted on the work.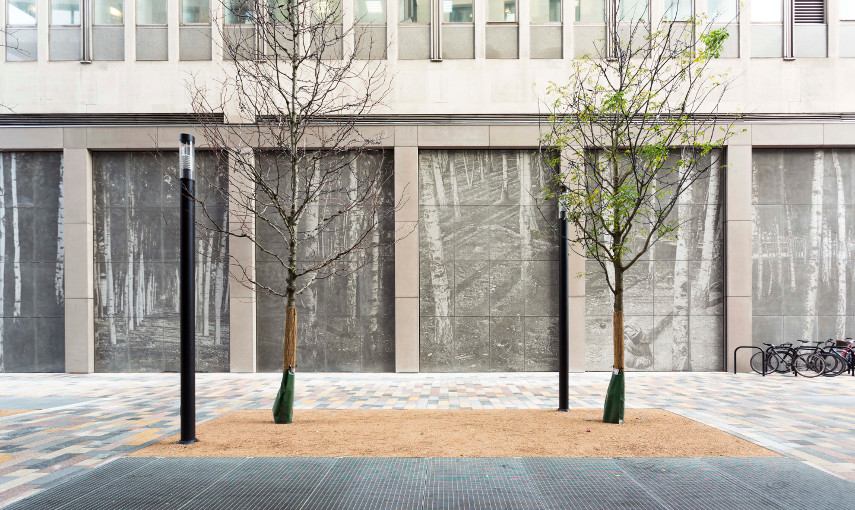 Research of the Urban Environment in the Works by Rut Blees Luxemburg
The stunning, humongous artwork was created by Rut Blees Luxemburg, an artist equally praised for her photography works and large scale installations. The London-based artist is known for creating immersive large-scale compositions that change the viewers' perception of the urban landscapes by highlighting the overlooked and surprising parts of our environment. She takes photographs of urban spaces at night by using only light that emanates from the streets and apartment buildings. Her gripping installations include artworks as diverse as an array of puddle inspired images (placed all over the Heathrow Airport in 2007) or a series of light boxes, that served as a unique illustration of her photo book (done in the collaboration with Alexander García Düttman).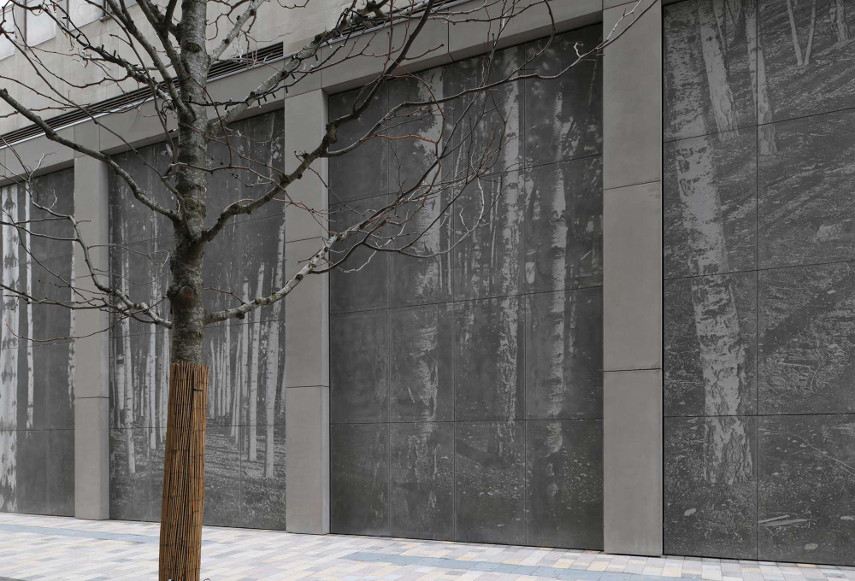 Westminster City Hall's Permanent Silver Facade
Silver Forest consists of six large-scale panels with images of woodlands from all over the globe – from London to Beijing. This unique concrete forest is created with a technological process that enables photographs to be inserted into a glass-reinforced concrete. The color palette of the artwork oscillates from gray to silver tones as the colors on the surface follow the changes of illumination during the day. Unusual and captivating, the massive artwork encourages viewers to take another look and engage in interaction with the environment they live in. Silver Forest will remain on the facade of Westminster City Hall in London and it will represent the first permanent public installation by Rut Blees Luxemburg.
Do you like the latest London's forest ? Feel free to comment on our Facebook page
Featured images : Rut Blees Luxemburg – Silver Forest, photo D. Grandorge ; Rut Blees Luxemburg – Silver Forest (in the Dusk), photo D. Garndorge ; Rut Blees Luxemburg – Silver Forest, photo by Nikita Shergill ; Images courtesy of Anna-Maria Pfab